By Mayur Gupta, Senior Vice President, Head of Digital at Healthgrades (former Global Head of Marketing Technology & Innovation for Kimberly Clarke)
[bctt tweet="New CDO Community Post: @inspiremartech @Healthgrades shares 5 ways CDOs can implement digital trans in healthcare http://bit.ly/1UcRIiE" via="no" url="no"]
It's staggering to see the pace at which digital technology is changing the very traditional and highly regulated world of healthcare.
We've gone from massive health systems with weeks-long waits for an appointment, to a world of wearables, sensors, telemedicine, genomics and mobile apps that provide convenience and care where consumers are, and at a time, location and touch point of their choice.
Modern healthcare truly focuses on health and wellness, rather than sickness and treatment.
But this evolution is still struggling to meet growing consumer needs and expectations. Consumers expect their experiences to be channel agnostic and very consumer centric.
Healthcare joins many other industries in the quest to deliver experiences that will drive behavioral change. Yet organizations are still struggling to deploy these omni-channel strategies at scale for a simple reason – we are all operating on top of an increasingly broken and fragmented ecosystem that is either channel or technology focused and not channel agnostic or consumer centric.
The shift requires fundamental change that is part of what I call the first principles of an omni-channel strategy.
Here are five ways Chief Digital Officers can implement digital transformation in the healthcare sector, with an emphasis on shifting to an omni-channel experience:
1. Drive Healthcare Convergence
There is a need to break silos and bridge fragmentation across the broader healthcare ecosystem and within organizations. Healthcare is arguably one of the most fragmented industries because the entire experience is isolated across health systems, hospitals, providers, pharma and payers.
At the macro level these independent entities should be connected under a single umbrella because they all contribute to an individual's care. Concurrently, organizations needs to break silos across finance, strategy, technology, operations and now, very importantly, marketing, a growing vertical within healthcare.
Another sub-micro level of convergence that will also be needed as marketing grows in influence. This connected healthcare marketing ecosystem requires convergence across data, technology, data silos and communication, as well as converging the skills of the modern marketer and operating models. I call these The 5Cs of Modern Marketing, a concept I recently shared with Vala Afshar, Chief Digital Evangelist at Salesforce.
2. Provide a Unified Data Strategy For A Universal Health Context And Profile
Perhaps the biggest catalyst behind the healthcare revolution is the rise of connected healthcare data. It encapsulates everything from clinical and biometrics data, to behavioral and financial data.
But the larger the amount and variety of data we acquire, the greater the need we have to connect it across silos. Health systems need a connected data strategy that drives data harmonization and convergence because data is the linchpin that stitches together the consumer's journey.
Both challenge and opportunity comes in the form of data mastering and matching: tying offline data to online behaviors and connecting medical and clinical data with non-medical behavioral and demographic information to infer and predict health behavior and conditions.
Organizations that are able to master this science and connect data science with communication practices will inspire action and participation, building brand loyalty and maximizing lifetime value.
3. Prioritize a Content and Communication Strategy
Communication is the next horizon of innovation in healthcare. There is no better place than healthcare to leverage context-driven content that changes consumer behavior and drives participation to improve individuals' health.
In healthcare the cliché "the right message to the right person at the right time" becomes a matter of life and death.
The ability to leverage a consumer's context to predict future health conditions, while inspiring and influencing every piece of communication that drives action just at the right time, is the ultimate milestone.
Brands need to develop a content strategy and framework that is channel agnostic and driven by consumer behavior, and provides behavioral segment inflection points throughout the journey. They also need the ability to syndicate,  distribute, measure and optimize the content seamlessly across channels used by consumers.
Together with data and marketing technology, content is the linchpin for enabling these always-on omni-channel consumer experiences.
CDO Club registered members can read the rest of the article below. To register, visit here: https://cdoclub.com/membership .....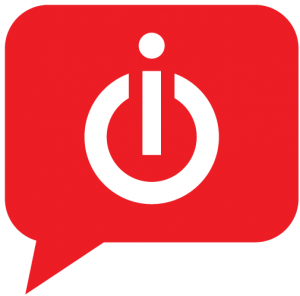 Welcome to the CDO Community
This is one out of many in a series of articles contributed by, and for, our network of C-suite digital and data leaders.
Mayur Gupta is the Senior Vice President, Head of Digital at Healthgrades, the leading online resource for comprehensive information about physicians and hospitals. Mayur joined the company in August 2015 and leads the vision, strategy and development of Healthgrades digital healthcare marketplace, connecting major health systems with enterprise, emerging and innovative marketing technologies.
Prior to joining Healthgrades, Mayur was the first ever Global Chief Marketing Technologist at Kimberly Clark, one of the largest global consumer packaged goods companies. Last year, he was recognized as one of the "40 under 40" leading marketers in the industry by BrandInnovators and also received the CMO Programmatic Award by the CMOClub. Harvard Business Review (HBR) and the Economist profiled him as the model Chief Marketing Technologist in 2014.
Want to become a CDO Community contributor and get your message in front of thousands of your peers? Contact us right away.
---
Coming soon: The Chief Digital Officer Talent Map is being updated for the first time since 2013!
This report is the result of years of exhaustive research, and includes detailed information on global CDOs – which sectors are hiring; competitive salary information; and statistics on geographic distribution, gender, education, age, race, and more.
The report will be available for download for free on https://cdoclub.com/publications/, so stay tuned.
---
If you are tasked with understanding what digital leaders must do in order to succeed in almost any industry, the best place to learn more is at the CDO Summit.
We have extended our Early Bird discount until January 31, 2016 so register today for the Sydney CDO Summit on 01 March, 2016, hosted at the UTS Business school and presented by Accenture Digital.
Also sign up now to lock in our Super Early Bird Discount for NYC in April 2016, and Toronto in July 2016.

See Select Speakers:
Christian Bowman
Head of Marketing & Digital
SmartClinics

Renee Gamble
Country Manager ANZ,
Google for Work
Google

Danny Bass
CEO
IPG Mediabrands Australia

Cat Matson
Chief Digital Officer,
City of Brisbane
Brisbane Marketing

Paul Shetler
CEO
Australia's Digital
Transformation Office

Michelle Fitzgerald
Chief Digital Officer
City of Melbourne

Jon Cumming
Chief Digital Officer
ACT Government

Bronwyn van der Merwe
Group Director and
Managing Director
Fjord Australia

Gerd Schenkel
Executive Director
Telstra Digital
Telstra
The CDO Summit is the "must-attend" digital event of the year. The 2013, 2014 and 2015 CDO Summits received stellar endorsements from dozens of speakers and attendees alike: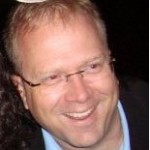 "Sometimes a conference comes along that hits the trifecta – hot topic, high-caliber attendees, and stellar location. The first Chief Digital Officer Summit reached that mark with ease, and I look forward to attending the next one."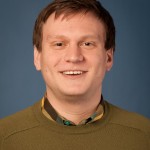 "Congratulations and thanks to David Mathison for spotting the need for community and collaboration in the growing Chief Digital Officer space, and for having the wherewithal, network, and organizational talent to put together such a top-notch event in its inaugural year. Next year's summit should be even more of a must-do for anyone working digital at senior levels in all kinds of businesses."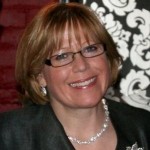 "David, here's a handy C^3 test for conference value: Did I learn at least three new perspectives? Check. Did I meet at least three interesting people? Check. Did I take back at least three relevant pieces of news I can use? Check. Flying colors for the Chief Digital Officer Summit 2013! Thank you so much, and yes, I'd be very pleased to participate next year!"

"Congratulations to David Mathison and his team on the simply amazing job they did on the inaugural Chief Digital Officer Summit. Probably the most informative, insightful, on target, entertaining, collaborative, thought provoking, and inspiring conferences I have ever attended. I learned more about my business and what I do in the past 12 hours than I have from any research white paper, articles or blogs over the past 12 months. The range of topics and speakers assembled were incredibly diverse, informative, collaborative, and most of all, inspiring. It has invigorated me to be the best possible professional CDO I can be. David Mathison's skills as a moderator were impeccable, bringing out the best of the speakers and keeping the conversation flowing. His intimate and insightful knowledge of this space is only out-shined by his humility and graciousness. Kudos to David and his organizing team."
< More News