The fifth annual NYC CDO Summit took place on Wednesday May 24, 2017 at Convene in New York City.
Videos of all keynotes and panels from every CDO Summit to date – including NYC – are available for CDO Club GOLD and PLATINUM members.
CDO Club membership benefits are here
The NYC CDO Summit was kicked off by Oliver Cummings, COO at Nurole, who covered the "How to Become a Board Director/Non-Executive Director."
Nurole is an exclusive, invitation-only platform that connects qualified candidates with open Board and Non-Executive Director positions globally. Contact david at CDO Club dot com for more information.
Oliver was followed by David Mathison, Founder and CEO of the CDO Club and CDO Summit, who explored "CDOs Who Have Become CEO and/or President."
The CDO Club is the only organization tracking this career path, and to date has identified over 100 CDO's who have become CEO.
Considering that the CDO title is just over ten years old, and there are only a few thousand CDO's on earth, this is a startling statistic which speaks volumes about the importance of digital leadership in corporations and organizations today.
The CDO Summit's opening keynote was delivered by Bob Lord, Chief Digital Officer at IBM, on "Three Success Factors for Digital Transformation: People, Architecture, and Mindset."
Bob was followed by Magnus Gylje, Chief Digital Officer and Editor-in-Chief at Nobel Media, who spoke on "The Nobel Prize – With a Mission to Inform, Inspire and Initiate a Digital Dialogue."
Next up was Jon Bond, Co Chairman and Chief Tomorroist at The Shipyard, who discussed the "Top 50 CDO Influencers," and highlighted some of the winners in his talk. The list includes global superstars in the fields of digital transformation and in the adoption of data-driven culture.
After the morning break, the program opened back up with the panel "Digital Transformation Best Practices Across Sectors," moderated by David Mathison.
Panelists included:
Ellie Hirschhorn: Former Chief Digital & Consumer Officer at Vitals
John Toth: VP, Reuters Solutions at Thomson Reuters
Dr. Markus Dirr: Chief Digital Officer, Executive Director Business Division Digital at Messe Muenchen GmbH
Rich Napoli: CEO at ObjectFrontier Inc.
Shane Norman: Chief Digital Officer, Senior Vice President at FactoryMade
The panel explored successful digital transformation strategies across sectors. Panelists identified similarities and differences in dealing with the challenges and opportunities posed by digital disruption.
Following the panel was the Featured Speaker Kevin Eagan.
As Chief Digital Experience Officer & GM Digital Platforms at IBM Digital Business Group, Kevin leads IBM's company-wide initiative to transform itself into a powerful, modern digital business.
He leverages IBM's "Total Customer Experience" (TCX) platform, which enables businesses to transform the customer experience, and to craft world-class products and customer journeys that attract, excite, engage, and turn people into lifetime customer advocates.
Kevin keynoted on "Digital Reinvention – Preparing for a Very Different Tomorrow." It was an inclusive, interactive, and informative session that included live polling of the audience, which resulted in some timely and interesting results.
The program included several "Lunch and Learn" keynote sessions:
The first luncheon keynote, on "Trends in Europe on Digital, Data, & Disruption," was jointly presented by Ali Malaz, Founder of CDO Club Turkey, and Rob Beijleveld, CEO & Owner of ICT Media BV.
Next up was Rajesh Anandan, CEO of ULTRA Testing & SVP at UNICEF Ventures, and Topher Wurts, Founder of Autism Village, presenting "Neurodiversity: The New Competitive Advantage."
Their fascinating session explored the potential for neurodiversity to boost the performance of digital teams, and suggested ways of tapping into the strengths of autistic individuals to produce extraordinary results.
The afternoon keynote was by Patrick Hoffstetter, Founder and CEO at Newmedia360 and former Chief Digital Officer at Renault, who covered "Big and Traditional Corporations Facing the Digital Transformation Tsunami: Overview, Challenges, and Perspectives."
After Patrick, the audience was delighted by the memorable keynote by Sudhir Kulkarni, President of Digital at Persistent Systems Inc.
He spoke on the the topic "It Takes Three to Tango – Digital, Data and IoT," using fun analogies between today's embattled but durable leaders and their corporate "Enterprise," and the TV/Film series Star Trek.
Next on the agenda was the panel "Data-Driven Marketing: Global Best Practices," moderated by Joe Caserta, President of Caserta Concepts.
Panelists included:
Amit Kama: CEO of Kamedia Digital & Founder of CDO Club Israel
Bill Gale: VP, Information Strategy and Infrastructure at AARP
Dr. Henna A. Karna: Chief Data Officer at XL Catlin
Jennifer Dalipi: Sr. Director, Global Media Consumer Beauty at COTY
Katrina Klier: Global Managing Director Digital Marketing & Communications at Accenture
The panelists discussed tools and technology for data-driven marketing; how to collect data through sales/marketing activity and channels; data-driven storytelling; using big data to create personalized digital offerings; and leveraging AI, ML, and cognitive systems in digital/data-driven marketing activities.
Following the afternoon break was the panel "From User Experience to Customer Experience – The Expanding Role of Digital Across Organizations" moderated by Eric Hellweg, Managing Director Product Management & Digital Strategy at Harvard Business Review / HBR.org.
Panelists included:
Bevin McArthur: Partner, Mexico City at Deloitte Digital Mexico
DJ Edgerton: CEO / Founder of Zemoga
Michael Melillo: Director, UX Research and Strategy at CA Technologies
Neil Whitney: VP, Digital Platforms, IBM Digital Business Group
Panelists explored the changing role of digital experiences across the organization and across platforms, and how firms are adapting their digital delivery capabilities by breaking down internal silos and tapping resources globally to drive innovation.
After the panel on User Experience, Jane Barratt engaged in a fireside chat with Emmy award-winning Director/Producer at HBO, Stephanie Laing. Stephanie is Executive Producer of Vice Principals; Co-Executive Producer of Divorce; and Executive Producer and Director of Veep. She is also founder and CEO of PYPO, an online community for comedy and conversation.
Jane Barrat is Founder & CEO of GoldBean, which helps people get started in the world of investing. She was formerly COO of International at mcgarrybowen, and former President of Y&R New York.
Their engaging conversation covered "The Role of Brands in Supporting Digital Engagement – A View From Wall Street & Hollywood."
The event closed with a lively networking cocktail reception.
Thanks to all our sponsors and partners on the NYC CDO Summit for a great event: IBM, Persistent, ObjectFrontier Software, Zemoga, SnapLogic, Waterline Data, and Chadick Ellig.
The NYC CDO Summit was such a success, that planning has already begun for the 6th annual NYC CDO Summit, which will be held on Wednesday, April 25, 2018.
But you don't have to wait for next year!
You can join your colleagues at our upcoming CDO Summits in  Toronto on October 25, 2017 and London (our 3rd year) on November 29, 2017.
Discover new ways to put your customers first, using the latest innovations in digital transformation and data-driven insights and analytics.
You will learn how to sell, service, market, and succeed like never before.
The CDO Summit is the "must-attend" digital event of the year. The 2013, 2014 and 2015 CDO Summits received stellar endorsements from dozens of speakers and attendees alike: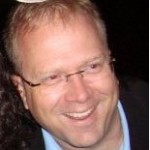 "Sometimes a conference comes along that hits the trifecta – hot topic, high-caliber attendees, and stellar location. The first Chief Digital Officer Summit reached that mark with ease, and I look forward to attending the next one."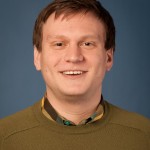 "Congratulations and thanks to David Mathison for spotting the need for community and collaboration in the growing Chief Digital Officer space, and for having the wherewithal, network, and organizational talent to put together such a top-notch event in its inaugural year. Next year's summit should be even more of a must-do for anyone working digital at senior levels in all kinds of businesses."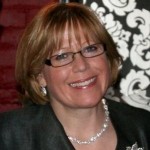 "David, here's a handy C^3 test for conference value: Did I learn at least three new perspectives? Check. Did I meet at least three interesting people? Check. Did I take back at least three relevant pieces of news I can use? Check. Flying colors for the Chief Digital Officer Summit 2013! Thank you so much, and yes, I'd be very pleased to participate next year!"

"Congratulations to David Mathison and his team on the simply amazing job they did on the inaugural Chief Digital Officer Summit. Probably the most informative, insightful, on target, entertaining, collaborative, thought provoking, and inspiring conferences I have ever attended. I learned more about my business and what I do in the past 12 hours than I have from any research white paper, articles or blogs over the past 12 months. The range of topics and speakers assembled were incredibly diverse, informative, collaborative, and most of all, inspiring. It has invigorated me to be the best possible professional CDO I can be. David Mathison's skills as a moderator were impeccable, bringing out the best of the speakers and keeping the conversation flowing. His intimate and insightful knowledge of this space is only out-shined by his humility and graciousness. Kudos to David and his organizing team."
< More News