The Direct Marketing Association (DMA) and CDO Club have partnered to provide online courses to our members!
As part of the CDO Club's new education initiative, CDO Academy, we've hand-picked four DMA on-demand marketing courses based on their relevance to digital and data strategy for today's digital leaders.
Because the schedule of a Chief Digital Officer can be extremely busy, the CDO Club specifically chose on-demand modules which can be accessed whenever and wherever you want.
Best of all, CDO Club members get a special members-only discounted rate to register, not available to the general public.
Normally, these courses are $219 each. However, CDO Club members can register now for just $189.
So don't delay, gain access now to cutting edge marketing and data governance strategies that will take your organization to the next level:
Content Marketing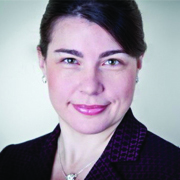 Engage customers and prospects in the right conversation so as to deliver content to the right people, at the right time, and through the right channels. This module will help you strategize how to develop an engagement strategy, manage an effective process, and achieve measurable results with content.
Instructor Christine Fleming McIsaac is President at Smart Solutions Group and uses her experience in marketing, editorial, and sales to help all publishers reach their customers. She previously worked over a decade on the "inside" for Pearson Education and Scholastic. Her company, Smart Solutions Group, Inc., specializes in everything marketing—from market research and strategic planning to campaign execution and product implementation.
Data Governance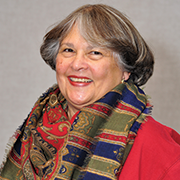 Good data governance encompasses the practices of privacy, security, data provenance and data stewardship. This module will cover the language and best practices of marketing data governance as well as will provide the understanding of the relationship between brand, consumer trust and data use practices.
Instructor Peg Kuman is a senior executive with over 40 years of professional expertise in Direct and Digital Marketing. She is regarded as an expert in the use of data and information for commerce, matters of privacy, compliance, and voice communications. Ms. Kuman's broad experience includes the design and development of data and information based logic and matching systems for business and consumer marketing across numerous sectors. Peg currently serves on several corporate boards, and is a retired Board Member of both the Direct Marketing Association and Marketing EDGE.
Relationship Marketing I & II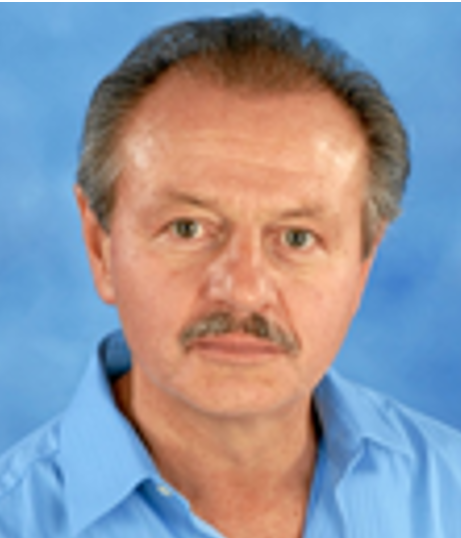 Designed to teach proven strategies and tactics for achieving double-digit increases in customer engagement and revenue through a powerful 4-Step Relationship Marketing Process.
Instructor Ernan Roman, President of Ernan Roman Direct Marketing (ERDM), was inducted into the Marketing Hall of Fame based on the dramatic results companies achieve with three Customer Experience methodologies he created: Voice of Customer Relationship Research, Integrated Direct Marketing and Opt-in Marketing.
Ernan is an industry thought leader, author of "Voice of the Customer Marketing" and author of the widely read, Huffington Post published blog, "Ernan's Insights on Marketing Best Practices". He was named by the Online Marketing Institute as one of the "2014 Top 40 Digital Luminaries" and by Crain's BtoB Magazine as one of the "100 most influential people in Business Marketing".
---
This promotion is for CDO Club members only!
To register, log in to your CDO Club account. If you aren't a member, click here to join now.
.....
---
More on this partnership
The partnership was announced in advance of the NYC CDO Summit, presented by Centric Digital, on April 27, 2016 at Thomson Reuters, at which DMA experts will be present to inform members about the on-demand marketing courses and the range of addition education options available through DMA.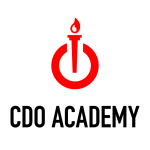 CDO Academy was launched in 2016 as a way for professionals and organizations to access the CDO Club's members through educational webinars, seminars, and training courses.
Webinar instructors include Sean Cornwell, Chief Digital Officer at Travelex. Travelex, the world's largest foreign exchange bureau, hired Cornwell as their first-ever Chief Digital Officer in February 2014.
The CDO Club has also partnered with the University of Aberdeen and Jump Digital to offer an online Master's and certification in digital marketing leadership.
See Select NYC Speakers:
Lauren Lockwood
Chief Digital Officer
City of Boston

Kevin Eagan
General Manager
IBM Digital
IBM

Susan Poulton
Chief Digital Officer
The Franklin Institute

Jonathan Becher
Chief Digital Officer
SAP

Linda Boff
Chief Marketing Officer
GE

Kevin Bandy
SVP, Chief Digital Officer
Cisco

Sharon Feder
Chief Digital Officer
Rachael Ray/
Watch Entertainment

Larry Kramer
Director
Harvard Business
School Publishing

Catherine Devine
Chief Digital Officer
American Museum of
Natural History
If you are tasked with understanding what digital leaders must do in order to succeed in almost any industry, the best place to learn more is at the CDO Summit.
Register today for the NYC CDO Summit presented by Centric Digital, hosted at Thomson Reuters on April 27, 2016.

Want to know what to expect at CDO Summit events?
Watch this quick video to find out:

The CDO Summit is the "must-attend" digital event of the year. The 2013, 2014 and 2015 CDO Summits received stellar endorsements from dozens of speakers and attendees alike:
< More News