The government of Australia is encouraging an "ideas boom" by actively promoting collaboration between government, business, and academia.
Its being driven by digital-friendly government initiatives such an unprecedented $1.1 billion AUD ($800 million USD) innovation investment, and the launch of the first-ever Digital Transformation Office (DTO).
And one technology leader stands uniquely poised to take advantage of these historic initiatives.
Paul Shetler was tapped last year by Australian Prime Minister Malcolm Turnbull to be the DTO's first-ever Chief Executive Officer.
In August 2015, Turnbull, Shetler, and University of Technology Sydney (UTS) Vice Chancellor Attilla Brungs (pictured, below) met at the renowned Dr Chau Chak Wing building at the UTS Business School to announce that part of the DTO's staff would be housed on the UTS campus.
Now the UTS Business School is set to host the inaugural Sydney CDO Summit on March 1, 2016, presented by Accenture Digital, in the same spot the announcement was made.
Best of all, DTO's CEO Paul Shetler will keynote.
Shetler will reveal valuable information on the unprecedented convergence of digital disruption and innovation with the public sector, the private sector, and academia happening right now, and how to take advantage of it.
Coupled with the historic meeting of four Australian city government Chief Digital Officers on the "Digital Cities" panel, this will put the Sydney CDO Summit right at the heart of public sector digital transformation in Australia.
Shetler was previously Chief Digital Officer at the U.K. Ministry of Justice.
[bctt tweet="'When you realize who our users are, you realize the human stories behind these things' @paul_shetler @AusDTO #CDOSYD" via="no"]
He described his experience as CDO at the inaugural U.K. CDO Summit, convened at the BBC in London, England, on October 29, 2014:
"We don't have customers, we have people," Shetler said of the MOJ.
"At the time they come to the Ministry of Justice, their lives are typically turned upside down. It is the right thing to provide them with good, clean, simple, humane services."
Don't miss your opportunity to meet the person responsible for the Australian government's digital transformation, register now.
See Select Speakers:
Christian Bowman
Head of Marketing & Digital
SmartClinics

Renee Gamble
Country Manager ANZ,
Google for Work
Google

Danny Bass
CEO
IPG Mediabrands Australia

Cat Matson
Chief Digital Officer,
City of Brisbane
Brisbane Marketing

Paul Shetler
CEO
Australia's Digital
Transformation Office

Michelle Fitzgerald
Chief Digital Officer
City of Melbourne

Jon Cumming
Chief Digital Officer
ACT Government

Bronwyn van der Merwe
Group Director and
Managing Director
Fjord Australia

Gerd Schenkel
Executive Director
Telstra Digital
Telstra
If you are tasked with understanding what digital leaders must do in order to succeed in almost any industry, the best place to learn more is at the CDO Summit.
The Early Bird discount ENDS TODAY, on January 31, 2016!
Register today for the Sydney CDO Summit on 01 March, 2016, hosted at the UTS Business school and presented by Accenture Digital.
Also sign up now to lock in our Super Early Bird Discount for NYC in April 2016, and Toronto in July 2016.
Register today:

Want to know what to expect at CDO Summit events?
Watch this quick video to find out:

The CDO Summit is the "must-attend" digital event of the year. The 2013, 2014 and 2015 CDO Summits received stellar endorsements from dozens of speakers and attendees alike: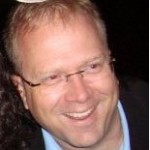 "Sometimes a conference comes along that hits the trifecta – hot topic, high-caliber attendees, and stellar location. The first Chief Digital Officer Summit reached that mark with ease, and I look forward to attending the next one."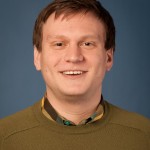 "Congratulations and thanks to David Mathison for spotting the need for community and collaboration in the growing Chief Digital Officer space, and for having the wherewithal, network, and organizational talent to put together such a top-notch event in its inaugural year. Next year's summit should be even more of a must-do for anyone working digital at senior levels in all kinds of businesses."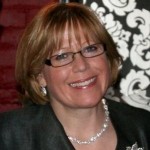 "David, here's a handy C^3 test for conference value: Did I learn at least three new perspectives? Check. Did I meet at least three interesting people? Check. Did I take back at least three relevant pieces of news I can use? Check. Flying colors for the Chief Digital Officer Summit 2013! Thank you so much, and yes, I'd be very pleased to participate next year!"

"Congratulations to David Mathison and his team on the simply amazing job they did on the inaugural Chief Digital Officer Summit. Probably the most informative, insightful, on target, entertaining, collaborative, thought provoking, and inspiring conferences I have ever attended. I learned more about my business and what I do in the past 12 hours than I have from any research white paper, articles or blogs over the past 12 months. The range of topics and speakers assembled were incredibly diverse, informative, collaborative, and most of all, inspiring. It has invigorated me to be the best possible professional CDO I can be. David Mathison's skills as a moderator were impeccable, bringing out the best of the speakers and keeping the conversation flowing. His intimate and insightful knowledge of this space is only out-shined by his humility and graciousness. Kudos to David and his organizing team."
< More News