After 12 years as an entrepreneur in Silicon Valley, Narry Singh joined Accenture as its Head of Digital Business EALA, heading the firm's digital strategy practice in Europe, Latin America, and Africa. He serves as an advisor to heavyweights such as Disney, Apple, and Walmart.
Singh shared his knowledge in his keynote address, "From Digitally Disrupted to Digital Disrupter," at the inaugural U.K. Chief Digital Officer Summit at the BBC in London, England, on 29 October 2014, produced by the CDO Club.
Narry Singh's informative and entertaining keynote covers four key capabilities required for your digital transformation efforts to succeed.
[bctt tweet="Four Keys to Digital Success from @Narry_Singh #CDOSummitUK https://cdoclub.com/narry-singh/ @Accenture via @BeTheMedia" via="no" url="no"]
FOUR KEYS TO DIGITAL SUCCESS:
1. Sense and interpret disruption
2. Develop and launch new propositions (much) quicker
3. Partner and build "camps"
4. Reorganize for speed
Watch the video below......
NOTE: The CDO Club is now a membership site. You'll need to register in order to continue enjoying our posts. To register or for more information, click here.
If you are tasked with understanding what digital leaders must do in order to succeed in almost any industry, the best place to learn more is at the Chief Digital Officer Summit.
Take advantage of our Super Early Bird Discount for Amsterdam, London in October 2015, Sydney in February 2016, NYC in April 2016, and Toronto in July 2016. Reserve your place now: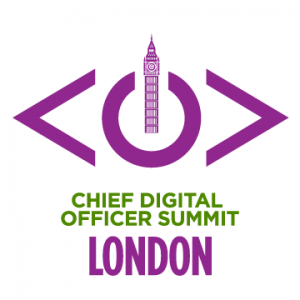 The CDO Summit is the "must-attend" digital event of the year. The 2013 and 2014 CDO Summits received stellar endorsements from dozens of speakers and attendees alike:

"The Chief Digital Officer Summit was engaging as much as it was informative. Bringing these incredible leaders together in one place and for one day speaks to David Mathison's extensive network, his ability to understand the needs of his clients, and to be ahead of the curve in this important space. It was a great use of my time, and I learned more than I ever thought I would. Great networking as well!"

"The Chief Digital Officer Summit was a very relevant topic for today's times. I was impressed by the caliber and diversity of the panel speakers, all of whom had something unique and valuable to offer. A great opportunity to learn from the best."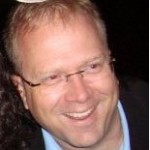 "Sometimes a conference comes along that hits the trifecta – hot topic, high-caliber attendees, and stellar location. The first Chief Digital Officer Summit reached that mark with ease, and I look forward to attending the next one."

"The Chief Digital Officer Summit was outstanding. Why? Candid panels with top players in the digital community. Splendid break-time conversations. And, savvy facilitation, Mathison Style."
< More News