"I'm going to quote Mike Tyson here: 'Everyone has a plan until they get punched in the face,'" said Jonathan Sackett, President and CEO at MashburnSackett.
For many organizations, digital transformation can seem like a heavyweight fight, with organizations at the forefront of innovation rarely getting there without a couple of black eyes, or even a knockdown.
"Tension makes a better product usually, but we've all lived through it, and it makes life hell," Sackett admitted.
Luckily for organizations still in the midst of transformation, the CDO Club assembled a panel of experts across industries who have taken up the challenge—and won.
The panel below, held at the 3rd annual NYC CDO Summit at Thomson Reuters in New York City, U.S.A., on April 27, 2015, should serve as an authoritative guide for Chief Digital Officers on how to tackle digital transformation in their organization.
[bctt tweet="Learn about Digital Transformation from @TC_Talks @IvankaTrump @MashburnSackett @BBC @Capgemini http://bit.ly/1gXTYfH via @BeTheMedia" via="no" url="no"]
Panelists included, shown from left to right in the photo and video below:
Tony Fross (Moderator): VP Practice Lead – Digital Customer Experience at Capgemini
Jonathan Sackett: President & CEO MashburnSackett
Ralph Rivera: Director, Digital at BBC
Jaime Punishill: Head of Cross Channel Strategy at TIAA-CREF
Johanna Murphy: CMO & Digital Director at Ivanka Trump
Step One: Become (honestly) customer-centric
"Digital transformation frequently relies on tackling things through customer experience," moderator Tony Fross, of Capgemini, commented. He then asked, "Why is transforming the customer experience hard, and what methods and approaches make it easier?"
"If most organizations are honest with themselves and don't get caught up in what they put in their annual reports, they're not actually really 'customer-centric,'" Jaime Punishill of TIAA-CREF replied. "How organizations align revenue streams and experience dimensions tells you a lot about why they fail."
For many industries represented in the panel, such as the financial services industry where Punishill works, or the media, or even fashion, planning around the needs of consumers is a concept that's rarely implemented in reality.
"At the BBC it's not customers, it's audiences," said Ralph Rivera, the man who helped transform the BBC. "Introducing the notion of product, product management, and product development that's user-centric: wow. That's a total shift in the mind-set because they've never really thought about it that way. [Managers assume that] 'if you're not listening to my program or viewing my program, we really don't care about that.'"
One example of such a conflict came when Rivera tried to get the BBC newsroom to use real-time analytics to analyze their performance. "Took three years! [And lots of] debates as to whether or not that sort of information should actually be there, because otherwise it might actually influence editorial decisions. Yeah—that's the point!"
The fashion industry is another sector where becoming more responsive to customers required a major change in corporate culture.
"You've got this culture of something being very taste-driven versus now: a new day of accountability and measurability. It's a real shift," Johanna Murphy, at Ivanka Trump, said. "You don't want your customers necessarily designing your products or your ad campaigns, so it's trying to reconcile that."
"That has been a very big shakeup in the world of fashion retail, because now you are really accountable at a level that you never had to be before," she added. "We're used to selling directly to wholesale customers, instead of direct to consumer."
View the video below.....
If you are tasked with understanding what digital leaders must do in order to succeed in almost any industry, the best place to learn more is at the CDO Summit.
Register today for the Sydney CDO Summit on 01 March, 2016, presented by Accenture Digital.
Also sign up now to lock in our Super Early Bird Discount for NYC in April 2016, and Toronto in July 2016.
Reserve your place now:

The CDO Summit is the "must-attend" digital event of the year. The 2013, 2014 and 2015 CDO Summits received stellar endorsements from dozens of speakers and attendees alike:

"Thank you for an intense and inspiring U.K. CDO Summit. The content and networking were well worth the trip and investment."
Daniel Ebneter
Chief Digital OfficerHogrefe Publishing Group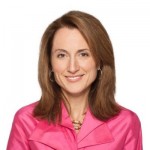 "The NYC CDO Summit was an awesome day - content - speakers - learnings. Everything."
Jo Ann Saitta
Chief Digital OfficerThe CDM Group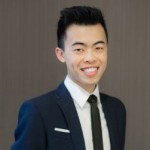 "The opportunity to keynote at the inaugural U.K. CDO Summit in London was once in a lifetime experience. As the world's youngest CDO, I learned valuable lessons from other digital leaders and gained a greater sense of confidence and energy leaving the event.
Gordon Ching
Chief Digital OfficerAIESEC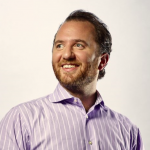 "Great experience at the CDO Summit in NYC. Hats off to David Mathison (@BeTheMedia) and the organizers for getting so many incredible digital leaders in one room, year after year."
Ryan Bonifacino
CMO & SVP DigitalAlex and Ani
< More News