"Digital is at the heart of everything, and it's an ongoing investment we need to make," said Jacqueline de Rojas, Area VP for Citrix in Northern Europe and President at techUK.
She's right: companies that are "digital masters" are 26% more profitable than their industry competitors.
And most times, the burden of successful digital transformation falls squarely on the shoulders of the Chief Digital Officer.
That's why we assembled a panel of digital leaders like de Rojas to share their top digital transformation strategies.
"Digital Inside and Out" was held at the 2nd annual U.K. CDO Summit, presented by Accenture Strategy, on Wednesday, October 7th, 2015 at 30 Euston Square, London.
Digital transformation was such an important theme at the U.K. CDO Summit, that we even awarded Tanya Cordrey the U.K. Chief Digital Officer of the Year 2015 title for her success in transforming the venerable Guardian newspaper into a digital-first organization.
The 3rd annual UK CDO Summit will be held on 28 September 2016.
Early bird discount ticket sales end in ONE WEEK, on June 30, 2016
REGISTER NOW TO SAVE £300!! 
Panelists included, from left to right in the photo and video below:
Lis Evenstad (moderator): Management Editor at Computer Weekly
Andrew Proctor: Head of IT & Digital at West Midlands Police
Dave Cook: previously Chief Digital Officer at Time Out, now Advisory Board Member of ALG Airport Loyalty Group & Chief Technology Officer at Clarion Events
Jacqueline de Rojas: Area VP for Citrix in Northern Europe and President at techUK
Jeff Moriarty: Chief Digital & Product Officer at Johnston Press
Below are eight strategies you can implement right now to digital transform your organization from the inside out.
CDO Club registered members can watch the video and read the rest of the 6 Strategies to Digitally Transform Your Organization Now.
To register, visit here: https://cdoclub.com/membership.....
If you are tasked with understanding what digital and data leaders must do in order to succeed in almost any industry, the best place to learn more is at the CDO Summit.
Our CDO Summits cover DIGITAL TRANSFORMATION, DATA, and ANALYTICS.
We stack the agendas with the BEST digital and data leaders in the public and private sector.
The CDO Summit is the "must-attend" digital event of the year. The 2013, 2014 and 2015 CDO Summits received stellar endorsements from dozens of speakers and attendees alike: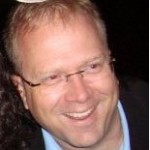 "Sometimes a conference comes along that hits the trifecta – hot topic, high-caliber attendees, and stellar location. The first Chief Digital Officer Summit reached that mark with ease, and I look forward to attending the next one."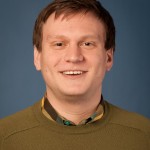 "Congratulations and thanks to David Mathison for spotting the need for community and collaboration in the growing Chief Digital Officer space, and for having the wherewithal, network, and organizational talent to put together such a top-notch event in its inaugural year. Next year's summit should be even more of a must-do for anyone working digital at senior levels in all kinds of businesses."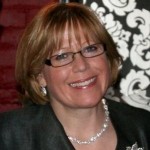 "David, here's a handy C^3 test for conference value: Did I learn at least three new perspectives? Check. Did I meet at least three interesting people? Check. Did I take back at least three relevant pieces of news I can use? Check. Flying colors for the Chief Digital Officer Summit 2013! Thank you so much, and yes, I'd be very pleased to participate next year!"

"Congratulations to David Mathison and his team on the simply amazing job they did on the inaugural Chief Digital Officer Summit. Probably the most informative, insightful, on target, entertaining, collaborative, thought provoking, and inspiring conferences I have ever attended. I learned more about my business and what I do in the past 12 hours than I have from any research white paper, articles or blogs over the past 12 months. The range of topics and speakers assembled were incredibly diverse, informative, collaborative, and most of all, inspiring. It has invigorated me to be the best possible professional CDO I can be. David Mathison's skills as a moderator were impeccable, bringing out the best of the speakers and keeping the conversation flowing. His intimate and insightful knowledge of this space is only out-shined by his humility and graciousness. Kudos to David and his organizing team."
< More News