This month yet another Chief Digital Officer made the transition to CEO/President, when Joachim Janssen was named CEO at Viessmann Group.
That means in 2016, three CDOs have already become CEO, and one was named Non-Executive Director (or 'NED,' a.k.a. 'Board Director' here in the States). And those are just the ones we've reported on – we'll be posting more shortly!
These appointments came as no surprise to readers of our regular Chief Digital Officer Jobs Report. In fact, the CDO Club found that last year alone, eleven CDOs became CEO and five CDOs became NED/board directors.
Our original research was recently quoted in a CMS Wire article titled More Digital Business = More Chief Digital Officers.
To see all the Chief Digital Officers who have made the transition,
check out our exclusive "CDO to CEO" Hall of Fame.
This begs the question: why are so many Chief Digital Officers becoming CEO, President, and NED/Board Directors?
"Can the CDO become a good CEO? Absolutely they can," said Charlie Redmayne, CEO of HarperCollins UK. Redmayne should know: he started as Digital Director and later Chief Digital Officer before taking the CEO slot at the prestigious publisher.
He continued: "They tend to be entrepreneurial, they tend to work across the whole business."
Want to hear more from Charlie? 
Click here to hear him discuss how we made the transition to CEO,
at a fireside chat held at the inaugural U.K. CDO Summit back in 2014 at the BBC.
Redmayne echoed sentiments shared by a panel of experts who all made the transition from a digital leadership to executive or board roles.
"From Bytes to Board: The Journey from Technology to the Boardroom" was held at the 2nd annual U.K. CDO Summit, moderated by global executive search firm Odgers Berndtson and presented by Accenture Strategy, on Wednesday, October 7th, 2015 at 30 Euston Square, London.
Panelists included, shown from left to right in the photo and video below:
Charlie Redmayne: Chief Executive Officer at HarperCollins UK
Charmaine Eggberry: NED of Avanti Communications Group plc
James Bilefield: Chairman/Board Director, Advisor & Tech Investor
Sarah Flannigan: CIO at The National Trust
Alan Mumby (moderator): Partner, Global CIO Group at Odgers Berndtson
Below are four things every Chief Digital Officer needs to do before they can transition to the CEO/President/NED role or join a board.
Four strategies not enough?
Here are 8 tips on making the transition,
from our 2014 CDO Summit at Time Warner in NYC, featuring:
Jonathan Sackett: President at Mashburn Enterprises
Chan Suh: Senior Partner at Prophet
Jay Rosenzweig: Founding Partner at Rosenzweig and Company
CDO Club registered members can watch the video and read the rest of the Four Things Chief Digital Officers Must Do to Become CEO or Board Director / NED.
To register, visit here: https://cdoclub.com/membership.....
If you are tasked with understanding what digital and data leaders must do in order to succeed in almost any industry, the best place to learn more is at the CDO Summit.
Our CDO Summits cover DIGITAL TRANSFORMATION, DATA, and ANALYTICS.
We stack the agendas with the BEST digital and data leaders in the public and private sector.
The CDO Summit is the "must-attend" digital event of the year. The 2013, 2014 and 2015 CDO Summits received stellar endorsements from dozens of speakers and attendees alike: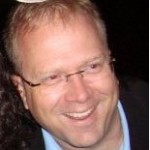 "Sometimes a conference comes along that hits the trifecta – hot topic, high-caliber attendees, and stellar location. The first Chief Digital Officer Summit reached that mark with ease, and I look forward to attending the next one."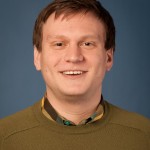 "Congratulations and thanks to David Mathison for spotting the need for community and collaboration in the growing Chief Digital Officer space, and for having the wherewithal, network, and organizational talent to put together such a top-notch event in its inaugural year. Next year's summit should be even more of a must-do for anyone working digital at senior levels in all kinds of businesses."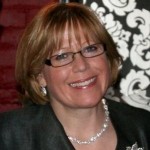 "David, here's a handy C^3 test for conference value: Did I learn at least three new perspectives? Check. Did I meet at least three interesting people? Check. Did I take back at least three relevant pieces of news I can use? Check. Flying colors for the Chief Digital Officer Summit 2013! Thank you so much, and yes, I'd be very pleased to participate next year!"

"Congratulations to David Mathison and his team on the simply amazing job they did on the inaugural Chief Digital Officer Summit. Probably the most informative, insightful, on target, entertaining, collaborative, thought provoking, and inspiring conferences I have ever attended. I learned more about my business and what I do in the past 12 hours than I have from any research white paper, articles or blogs over the past 12 months. The range of topics and speakers assembled were incredibly diverse, informative, collaborative, and most of all, inspiring. It has invigorated me to be the best possible professional CDO I can be. David Mathison's skills as a moderator were impeccable, bringing out the best of the speakers and keeping the conversation flowing. His intimate and insightful knowledge of this space is only out-shined by his humility and graciousness. Kudos to David and his organizing team."
< More News