Below are 101 CDOs who have become President/CEO since 2011,
listed in reverse chronological order (most recent appointment first):
91. Paul Gunning
July 2013: CEO at DDB Chicago. Former Chief Digital Officer at DDB Worldwide.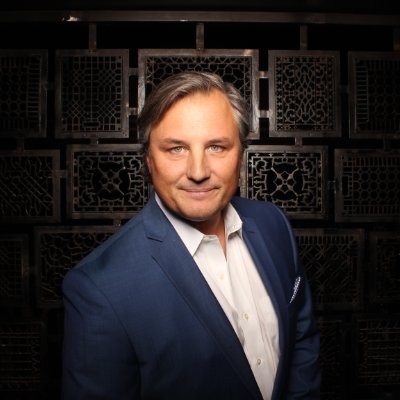 Gunning took an unusual path to becoming CEO of an ad agency by coming up through the ranks of technology experts. A longtime DDB executive, Gunning joined the agency in 2000 after jobs in interactive agencies and merchandising companies, and a stint as an Account Executive at Chicago agency Frankel & Company. Starting as an Account Director at Tribal DDB, the network's digital agency, he became head of Tribal DDB in Chicago in 2001, and the network's New York and Chicago offices in 2006, before he was named CEO of Tribal Worldwide and Chief Digital Officer of parent DDB Worldwide in 2008. As Chief Digital Officer, he helped the agency expand digital skills and services and maintained relationships with top online platforms including Google, Facebook, and Apple. In 2013, he was tapped to replace the outgoing CEO, and in the years since has built a new management team and invigorated the agency's new-business efforts.
92. Jonathan Sackett
May 2013: President/CEO of MashburnSackett. Former Chief Digital Officer at Arnold; Martin; DDB.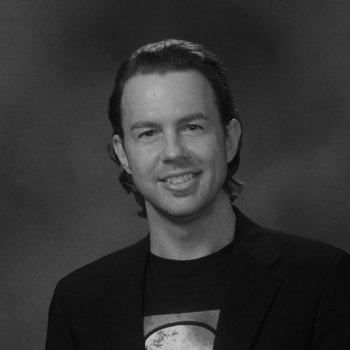 A former college track-and-field athlete, Sackett came full circle when he joined former NBA star Jamal Mashburn to start an agency that combined marketing services with business consulting. Sackett's career has included stints as Chief Digital Officer at multiple agencies, starting with a post as Director of Digital Operations at the direct agency DraftFCB in 2002. That same year, Sackett co-founded the International Association of Internet Professionals, a nonprofit association for individuals working in the digital industry. Leaving Draft in 2007, he joined Arnold as Executive VP and Chief Digital Officer, then moved to The Martin Agency two years later in the same post. In 2011, he took the same position at DDB Chicago and added a Managing Director title. He moved to Ogilvy Worldwide a year later as its North American Managing Director of Content Strategy. In 2013, Sackett left Ogilvy to join Mashburn—who had built a portfolio of hospitality industry investments after his playing career—to launch MashburnSackett, with Mashburn as Chairman and Sackett running the day-to-day operations.
93. Rikard Steiber
Feb 2013-Jan. 2016: CEO at MTGx. Former Chief Digital Officer at Modern Times Group.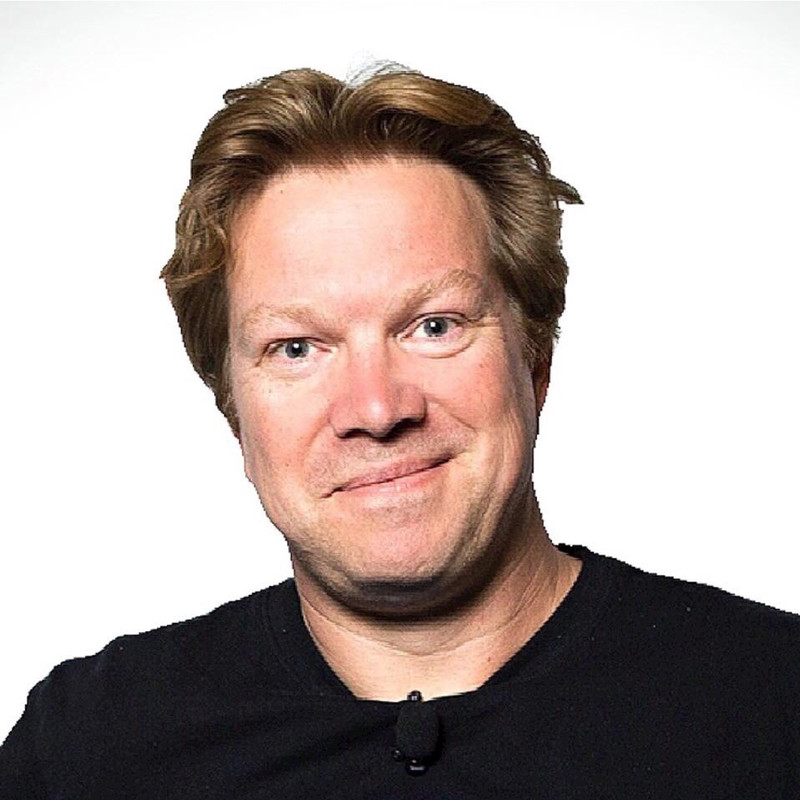 As would be expected from someone who has a ticket to go into space already, Steiber has been on the leading edge of media technology for a while. He started his career as a Manager in the multimedia department of TeliaSonera, one of the leading telecoms in Sweden, in 1995, and went on to co-found the web portal Scandinavia Online in 1997. For six years starting in 1999, he ran his own tech consultancy, Digiscope, focusing on strategy in the convergence of desktop, TV, mobile, and related digital media. Steiber also founded XLENT Strategy, a strategy consultancy focused on the Nordic telecom and media industry, and was its Managing Director from 2005 until he joined Google in 2007. At Google, he led the launch and marketing of products such as Google+, YouTube, Android, and Chrome, initially as Director of Product Marketing EMEA, and in 2009 as Global Marketing Director for Mobile and Social Advertising. Leaving Google in 2013, he joined Modern Times Group as Executive VP and Chief Digital Officer, and CEN of MTGx, the unit managing the group's digital companies across streaming and online video, video on demand, eSports, social media, new investments, and M&A. In February 2016, Steiber, a future Virgin Galactic astronaut, became Senior VP of virtual reality at HTC Corporation, and President of Viveport, a virtual reality content service for HTC's Vive VR platform.
94. Jonathan Lu
2013-2015: CEO at Alibaba Group. Former Chief Data Officer at Alibaba.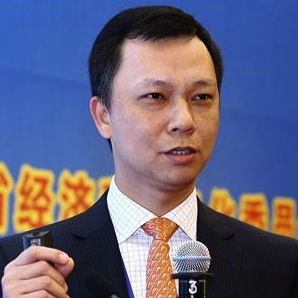 When Alibaba, the Chinese answer to Amazon, wanted to tap a data leader to replace founder Jack Ma and steer the online marketplace through its next stage, Ma chose Lu for his e-commerce chops. Ma had previously tapped Lu in 2011 to run the Alibaba .com marketplace when the previous CEO had to step down following a series of fraud cases. Lu, who had previously been the co-founder of a network communications company, joined the year-old Alibaba in 2000 to head sales for the South China unit, and ran three of Alibaba's major divisions during their fast-growth years, moving up to the C-Suite as their first Chief Data Officer. He led a team that launched Alibaba's digital payments unit, Alipay, and served as its President until 2008, when he moved to the shopping website Taobao. Lu, a low-key businessman who was said to be the alternative version of the fast-talking Ma, was appointed to head Taobao in 2010, until he became head of Alibaba .com. When Ma decided to pass leadership to a younger generation of managers and become chairman of the Alibaba Group, he picked Lu as his successor. Lu stepped down in May 2015, but not until after taking Alibaba public in a record-setting IPO.
2012
95. Jean-Philippe (JP) Maheu
July 2012-Feb. 2013: CEO of Bluefin Labs. Former Chief Digital Officer at Ogilvy, Publicis Modem.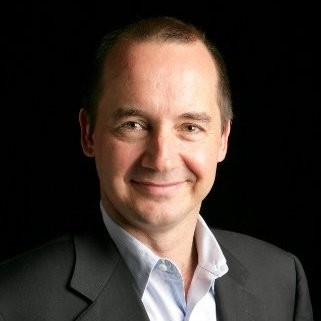 Before joining Twitter in 2013, Maheu had spent most of his career on the agency side of the fence, managing a list of well-known names. After an early career in management consulting, Maheu joined Razorfish as VP of Business Development and Strategy of Razorfish Inc. in July 1997 and worked his way up the ranks, as Executive VP of Corporate Development from December 1997 to December 1998, then Executive VP of North American Operations from January 1999 to June, 2000, and COO from July 2000 until he became CEO at SBI.Razorfish, Inc. in May 2001. He left the agency world in 2003 to become as a professor at Columbia University's business school and spent a short time as CEO of an adware company, Direct Revenue, before he was tapped to become the first Chief Digital Officer at Ogilvy North America in 2007, charged with growing the agency's digital footprint. In 2010, Publicis Worldwide recruited him to do the same thing for Publicis Modem, its digital marketing unit, as Global CEO. He stayed until early 2012, and went on to become CEO of Bluefin Labs, a startup providing social TV analytics. When Bluefin Labs was acquired by Twitter in 2013, Maheu became Managing Director, Global Brand & Agency Strategy, leading research across Twitter's agency partners and helping brands build content strategies for the platform.
96. Mike Geiger
Feb 2012-Jan. 2015 President and Chief Integration Officer at J. Walter Thompson. Former Chief Digital Officer at Goodby Silverstein & Partners.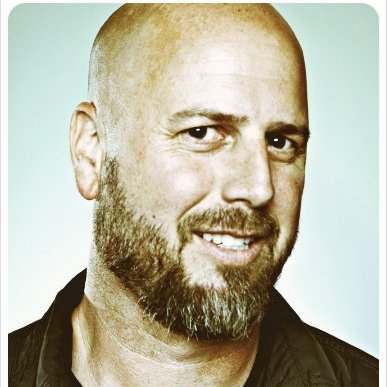 Geiger was the first Chief Digital Officer at two agencies; first, after five years as the head of interactive production at Goodby Silverstein & Partners, he became that agency's first Chief Digital Officer in 2008. In 2012 he was recruited to head J. Walter Thompson North America and reinvigorate the WPP Group agency. After leaving JWT in 2015, Geiger returned to the Chief Digital Officer spot, this time at independent creative shop David & Goliath. A year later, Geiger and two other top executives from David & Goliath—Chief Strategy Officer Seema Miller and Chief Creative Officer Colin Jeffery—left to open their own agency combining creative and strategic consulting. They launched LA-based shop Wolfgang in late 2016 to complete with strategic consultants entering the advertising business. Geiger is the CEO of the new venture, with Miller and Jeffery holding the same strategic and creative roles as before.
97. Nick Nyhan
Feb 2012-April 2017: CEO at WPP's Data Alliance. Chief Digital Officer at Kantar/WPP.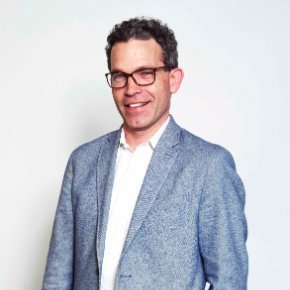 After an early career as a "research guy" at early digital agency Modem Media/Poppe Tyson in the late 1990's, Nyhan struck out on his own, starting Dynamic Logic, an online research company offering measurement services in the early days of digital advertising. When Dynamic Logic was acquired by WPP Group's Milward Brown unit in 2005, Nyhan, who had been CEO of his firm, became President and joined the Global Digital and Futures Group of Milward Brown. In 2010, after Millward Brown became part of the Kantar unit of WPP, Nyhan was named Chief Digital Officer to help accelerate digital solutions across the group. Shortly after WPP Group established The Data Alliance to connect all of its research efforts across the company, Nyhan was made CEO of the new organization while retaining his Chief Digital Officer title. In March 2017, WPP restructured management of its Lightspeed Research unit, its digital data collection specialist, and appointed Nyhan as Chairman, in addition to his Chief Digital Officer post. Nyhan remained on the board of the Data Alliance representing the Kantar units, but stepped down as CEO, and Managing Director Anas Ghazi was appointed to succeed him.
98. Michael Bloom
Jan 2012: CEO of Guardian News and Media, NA. Former Chief Digital Officer at Wenner Media.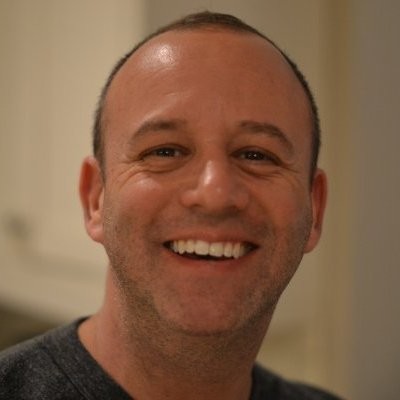 Michael Bloom was considering raising money to start his own media company when he got the call from a recruiter looking for an executive to lead the then year-old First Look Media through its growing pains. Bloom is a veteran digital media executive who ran digital operations at AOL and MTV Networks. From 1995-1999 he was co-founder of Stockpoint .com which was acquired and is now part of News Corp. From 1999-2000 he was President of iAmaze, which was acquired by AOL, where he became VP of AOL Products. From 2004-2009 he was SVP and GM of Digital Music and Media at Viacom, then EVP & GM of Oz Digital, owned by Sony. Bloom became Chief Digital Officer of Wenner Media in 2011, charged with expanding the online presence of its titles including Rolling Stone and Us Weekly. In January 2012, he became CEO of The Guardian North America, where he built the company's U.S. based operations from the startup phase to an established publication, before leaving in 2014. In March 2015, he became President of First Look, which had just earned attention by helping produce the Oscar-winning journalism drama "Spotlight." Since joining, Bloom has doubled down and launched an aggressive slate of projects in both traditional and digital media.
99. David Shulman
July 2012: CEO at Organic. Former Chief Digital Officer at Enfatico.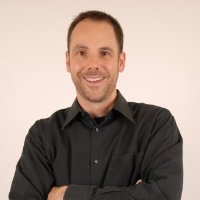 Starting out as a car salesman worked out for David Shulman—in a manner of speaking. After earning a degree in psychology, he went to work for Ford Motor Company in 1991 as a Sales Development Manager, and later as a Brand Strategy Manager for Jaguar Cars while earning his MBA from Tuck at Dartmouth. In 1999, he moved to the agency side and began a nine-year run with Digitas in various client and business development roles in several offices, including opening Digitas' first office in Detroit in 2006 and building it into a 200-staff operation on his watch. Shulman, who early in his career was also co-founder of software development firm in Ukraine called Software MacKiev, joined WPP Group in 2008 as Chief Digital Officer of Enfatico, an agency set up to service the huge Dell Corporation account. After Enfatico was folded into WPP's Y&R agency, Shulman became President of WPP's digital shop Wunderman in 2010. A year later, he met BBDO Worldwide CEO Andrew Robertson while both attended the Whitney Museum Gala as guests of AOL's then-CEO Tim Armstrong. The two agency executives hit it off and in 2012, when BBDO was looking to replace the outgoing CEO of its digital agency Organic, it recruited Shulman for the job.
100. Stefan Rupp
2012-May 2017: CEO at Swisscomm Event & Media Solutions AG. Chief Digital Officer at Swisscomm Event & Media Solutions AG.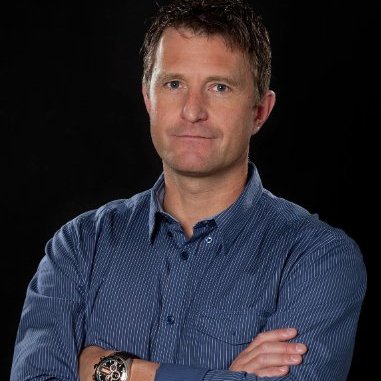 Rupp has a two-decade career transforming organizations in the hospitality and events industries. After an early career as a Project Manager for Marketing and Events at the Swiss insurer Baloise Group, Rupp became Head of Marketing at Rothornbahn & Scalottas AG, an operator of mountain railways and ski lifts in the ski resort of Lenzerheide in 2000. He led the development and implementation of a new marketing strategy as part of a repositioning of the area. This led to his appointment in 2002 as Managing Director of Freizeit Graubunden, a tourism company for the Swiss canton of Graubunden, where he reorganized and consolidated the company, gaining new partners and sponsors. In 2007, he joined Good News AG, an event management and production company that handled big music events in Switzerland, such as the tours of the Rolling Stones and Madonna. As Head of Promotions and Operations, he was tasked with adding new channels of communication and sponsorships. Rupp pivoted into the digital arena in 2010, when he joined full-service advertising agency Inter Network Marketing AG as manager of its online business unit. In 2012, he returned to event marketing, joining Swisscom to develop a profit center from the telecom's event management and media activities, and became CEO and Chief Digital Officer of Swisscom Event & Media Solutions AG. Rupp, a student of the "holacracy" theory of management, reorganized the unit into a flat structure and turned over his CEO role to his team in 2017, remaining as Chief Digital and Transformation Officer and Corporate and Business Development Director.
2011
101. Thomas Kaiser
Oct 2011-Sept 2017: CEO Ringier Digital. Former Chief Digital Officer at Ringier AG.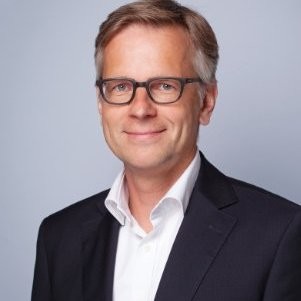 Kaiser is a publishing veteran who has been involved in developing digital businesses since 1995. Earlier in his career, he headed new media initiatives as General Manager at AZ Bertelsmann Direct, a subsidiary of the publisher Bertelsmann Media Group, creating the first direct digital business in Germany in 1995. In 2000, he joined publisher Hubert Burda Media, managing the e-commerce portfolio of Burda Digital Ventures, and in 2003 he co-founded and became Managing Director of Burda Wireless, one of the first providers of mobile content in Germany. Kaiser moved to PubliGroupe, a performance marketing solutions company, in 2006 and eventually rose to CEO, Digital and Marketing Services, where he was responsible for establishing a Digital & Marketing Services segment including companies such as Namics, Zanox, and Improve Digital. In 2011, he joined Ringier AG as CEO of Ringier Digital, overseeing the leading online marketplaces in Switzerland, including autoscout24.ch and jobs.ch, as well as e-commerce businesses including deindeal.ch and the incubator Ringier Digital Ventures. In June 2012, he was made a member of the Ringier Group executive board, and in January 2017 he was named Chairman of the Board of Ringier Digital Ventures.
Page 1 | 2 | 3 | 4 | 5 | 6 | 7 | 8 | 9 | 10
To download the White Paper, visit:
https://cdoclub.com/publications