Below are 101 CDOs who have become President/CEO since 2011,
listed in reverse chronological order (most recent appointment first):
31. George Kliavkoff
Sept 2016: CEO of Jaunt Inc. Former Chief Digital Officer at NBC Universal.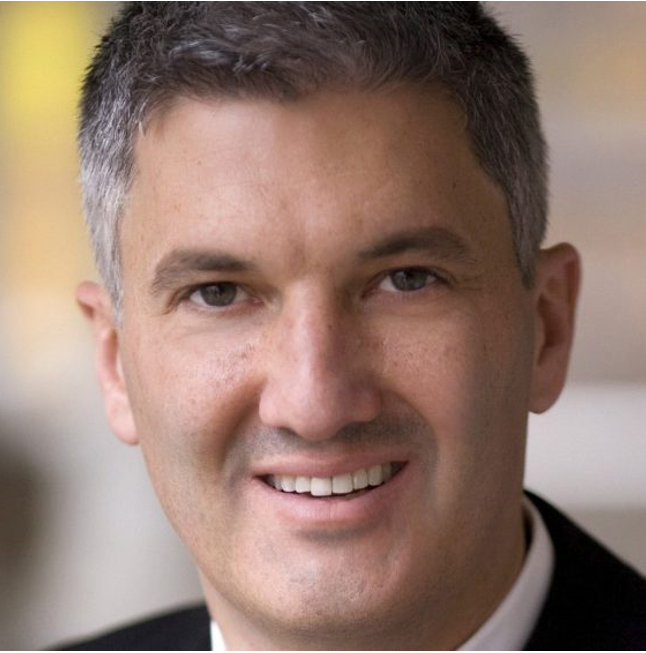 Kliavkoff has enjoyed a long, successful career in sports and entertainment, starting as General Manager of the business development group for the digital entertainment company RealNetworks in 1997-2001. Kliavkoff, who had previously been a lawyer, was part of the management group that created RealNetworks' online media subscription services. In 2001, he became Executive Vice President at Major League Baseball Advanced Media, MLB's interactive media and Internet company, overseeing all business development related to baseball's interactive media unit. He joined NBCUniversal in 2005 as Chief Digital Officer, and during his tenure, he expanded NBCU's digital media strategy, developed new business models, and expanded distribution of video and other products across digital platforms. He was also part of the team responsible for the launch of Hulu .com, where he was a Board Member from 2007 to 2008. Leaving NBCU to join Hearst in 2009, Kliavkoff served as co-president of Hearst's Entertainment & Syndication division, and President of Hearst Ventures, handling Hearst's stakes in cable networks such as ESPN, Lifetime, A&E, and History, as well as TV content and a growing portfolio of print media tied to its TV brands. In 2016, when Arthur Van Hoff stepped down as interim CEO of the VR studio he founded, he recruited Kliavkoff to replace his co-founder and run Jaunt through its next stage of growth.
32. Richard Kosinski
Executive in Residence, Digital Media and Transformation at the University of Arizona. Aug 2016-Sept 2017: President at Receptiv. Former Chief Digital Officer at Westwood One.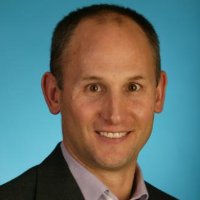 Early in his career, Kosinski worked in sales at a series of publishers working through the digital disruption of print media, including the Wall Street Journal, CNET, and Forbes. In 2004, he joined Yahoo as Category Development Officer for business and finance, charged with content and product development, sales, and marketing for that vertical. In 2007, he became VP of Political Advertising, in charge of developing Yahoo's political advertising business prior to the 2008 election. Leaving Yahoo in 2008, he became Chief Digital Officer at radio broadcaster Westwood One, responsible for developing and overseeing its digital offerings. After stints as Chief Revenue Officer and Head of Sales at digital advertising and technology firms, Kosinski joined the digital video platform Unruly in 2013 as its President, working with brands and agencies to develop social video marketing. After Unruly was acquired by NewsCorp in 2015, Kosinski left to join Receptiv, a mobile video ad platform, in 2016 as President and Chief Revenue Officer. Kosinski is currently Executive in Residence – Digital Media and Transformation at the University of Arizona.
33. Kevin Conroy
July 2016: President, Digital & New Platforms at Metro-Goldwyn-Mayer, Inc. Former Chief Strategy & Data Officer and President, Enterprise Development at Univision Communications Inc.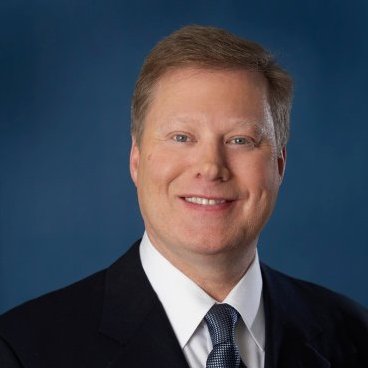 A media and entertainment insider, Conroy has spent most of his career dealing with digital disruption in movies and music. In an early job, from 1995-2001, he helped BMG Entertainment deal with the effects of digital disruption, launching the company's first online activities, including e-commerce and digital distribution, and the development of new formats such as Enhanced CD and DVD. In his next job, as EVP at AOL, he led the global product team of over 1,000 employees, built the AOL Music offering, developed AOL's entertainment offerings (including games, movies, radio, TV, and ticketing), launched AOL Broadband, and mobile platforms. In 2009, he became the Chief Strategy and Data Officer at Univision, in effect the Chief Digital Officer of the spanish-language media company, charged with creating a big data strategy, and leading social media, research, and the strategy & insight teams. Under his watch, Univision launched an on-demand and live-streaming digital video platform, and the first bilingual digital video network, UVideos, and digital audio product Uforia, targeting second-generation hispanics. His experience and connections in entertainment led to being recruited to fill the new President-level position at MGM, charged with exploiting new and emerging technologies to leverage MGM's library and new content, including VR and AR, as well as over-the-top video and more.
34. Kasper Aakerlund
July 2016: CEO of IPG Mediabrands Hong Kong. Former Chief Digital Officer at Carat, Aegis Media.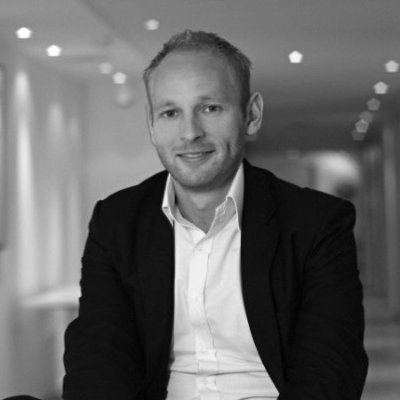 A former co-chairman of the Mobile Marketing Association and jury member of several digital communications awards, Aakerlund has a long career in digital media. He began as a Digital Planner at Omnicom in Denmark and then held the Chief Digital Officer post at Carat and Vizeum. He moved to Asia in 2014 as COO and Chief Digital and Innovation Officer at GroupM Vietnam and Indonesia, where he was in charge of two of the fastest-growing global markets in the network. In 2016, he was appointed to head IPG Mediabrands Hong Kong, leading an agency in transition through a growth in diversified services.
35. Robin Thurston
July 2016: CEO of Helix. Former Chief Digital Officer of Under Armour.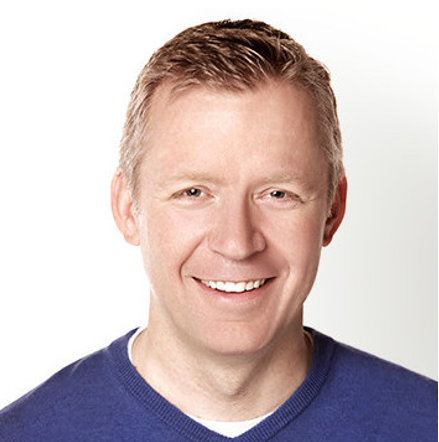 When he joined Helix, a startup working on making DNA sequencing affordable, it seemed like a departure for Thurston, who came from athletic apparel company Under Armour. But it was his deep technology and customer service experience combination that attracted Helix's backers to Thurston, and his experience dealing with the quantified self was another strong vote in his favor. Thurton began his career as a financial analyst researching mutual funds, first as a Senior Research Analyst at Lipper, then as Senior Director of Research at American Century Investments before returning to Lipper as Global Head of Research and Product Management in 2001. He moved to Boston in 2006 to Wellington Asset Management as Investment Director and left in 2008 to join the Boston biotech startup community. In 2009 he founded MapMyFitness, a fitness tracking platform, and ran it as CEO and Chief Product Officer until 2013, when it was acquired by UnderArmour and he was named Chief Digital Officer. As Chief Digital Officer at Under Armour, Thurston, a former professional cyclist, led the strategy behind the company's Connected Fitness business, a bet on fitness tracking that included launching smart shoes and other wearables. It may be awhile before Helix shows results, but for Thurston, an endurance athlete, that may not be a problem.
36. Shantanu Bhanja
Feb 2018: CEO – Consumer Products Division, Pidilite Industries Limited. July 2016: CEO at HT Digital Streams. Former Chief Digital Officer at HT Media Group.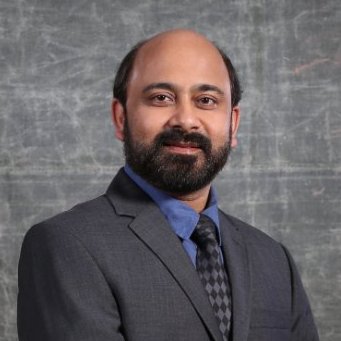 When the parent of the Hindustan Times wanted to bring together all digital content units across the HT Media Group and to drive the digital content operations, it chose to appoint Bhanja as the CEO of the newly created division. This was the second time Bhanja had stepped into a newly-created role, after being the company's first Chief Digital Officer. That role was created to bring editorial, IT, media, marketing, and other functions to build revenue models and digital strategy for new projects. Among his projects as CEO, Bhanja managed the redesign of the Hindustan Times website to make it more mobile-friendly, and improved navigation to reflect the company's new "digital first" focus. In February 2018, he became CEO, Consumer Products Division at Pidilite Industries Limited.
37. Jim Lanzone
June 2016: CEO of CBS Interactive & Chief Digital Officer of CBS Corp. Chief Digital Officer of CBS Corp.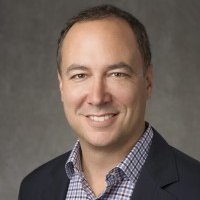 Lanzone was a law-school graduate in 1998 when he started eTour, an early website that was acquired by Ask Jeeves in 2001. Lanzone, who was President of eTour, became VP of Product Manager for Ask Jeeves and later became Senior VP and General Manager of Ask Jeeves U.S. After Ask Jeeves—renamed Ask .com—was acquired by IAC/InterActive Corp., Lanzone became CEO in 2006. In 2009, Lanzone founded another company, Clicker Media, a search engine for internet TV and video which was acquired by CBS in 2011. Lanzone, who had been CEO of Clicker Media, became President of CBS Interactive, and in 2013 was promoted to CEO of the CBS subsidiary, which now oversees all CBS digital properties, including its developing over-the-top TV services. In 2016, CBS established a new Chief Digital Officer position at the parent company level and appointed Lanzone to lead digital strategies across all CBS divisions.
38. Vijay Solanki
June 2016: CEO of IAB. Former Chief Digital Officer of Southern Cross Austereo.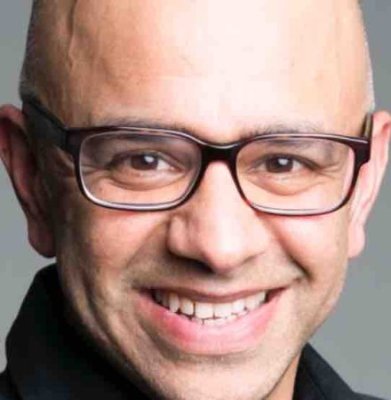 Solanki has had a long career applying digital innovation to marketing and media and helping startups. After graduating with a degree in psychology in 1993, he started work as a Brand Manager for Unilever, followed by a stint at CPG company Premier Foods before joining radio company Global as Head of Marketing in 1999, charged with delivering a new brand identity and positioning. In 2000, he moved to Time Inc. UK in the same capacity, charged with building a marketing team for IPC Ignite, a men's lifestyle publishing group. A year later, Solanki moved to Shazam as the start-up's first Marketing Director to launch the brand and in 2003, he took on a similar challenge, helping travel site lastminute .com evolve out of the startup phase. He pivoted to a mature industry in 2004 and rose to Head of Global Marketing Communications. He left BP in 2009 to join RIM as EMEA Senior Director of Digital Marketing and Social Media to overhaul Blackberry's branding and launch its first social media program. In 2011, Solanki joined Philips as Senior Director of Global Digital Marketing for Consumer Lifestyle Brands and a year later was promoted to Senior Director of Global Digital Innovation, charged with building a digital transformation program. He moved to Australia in 2015 to become Chief Digital Officer at Southern Cross Austereo, delivering a transformation program for the broadcaster before he left to join IAB Australia as CEO in July 2016.
39. Joachim Janssen
June 2016: Group CEO at Viessmann Group. Chief Digital Officer at Viessman Group.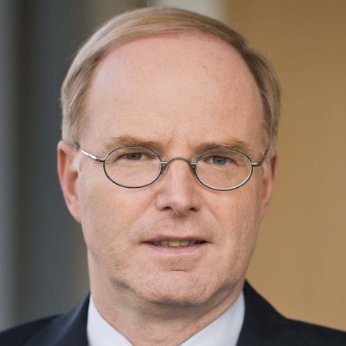 Janssen came to the digital transformation area from the management and financial practices. Early in his career he worked at the auditing company Warth & Klein, Düsseldorf, then became a Commercial Manager at the explosives manufacturer Dynamit Nobel. He rose through the management of parent GEA group, eventually joining the board and leading the engineering group's financial operations before joining Viessman Group in 2007 as CFO. He was group CFO from 2007 to 2015, when he became co-CEO and Chief Digital Officer of the heating, industrial and cooling systems manufacturer. In 2016, when Martin Viessmann stepped down as CEO he appointed Janssen to succeed him, the first Chief Executive to come outside the Viesmann family since it was founded by his grandfather. The appointment was seen as a sign of the importance of digitalization to the industry at a time when phone apps can control home heating and cooling. As Chief Digital Officer, Janssen had led the digital transformation of the company, with new strategy and models and new ways of collaborating with existing divisions and startups.
40. Jeremy Heilpern
June 2016: President at The Morrison Agency. Chief Digital Officer at The Morrison Agency.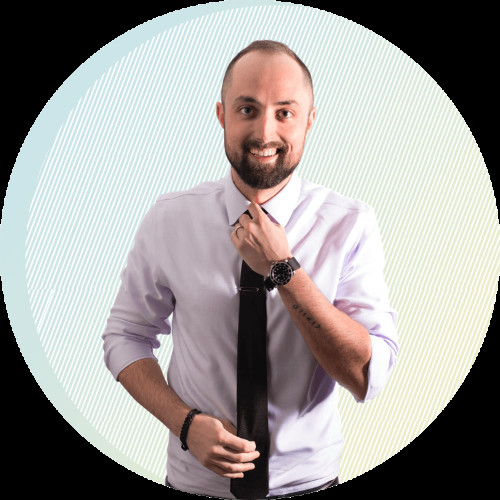 The Morrison Agency's website describes Heilpern as "Pusher of the work… Architect of the vision." It's fitting, since Heilpern, an award-winning designer who started coding at age 13, joined the agency in 2008 to head a digital services practice and lead the office in transforming to a hybrid agency model. He began as Director of Digital Strategy, aligning business processes and developing a content strategy for the agency. In 2011, he was promoted to become Morrison's first Chief Digital Officer, leading digital and cross-channel agency strategies and overseeing creative and technology teams. In 2016, he became President and retained his Chief Digital Officer position.
Next >
Page 1 | 2 | 3 | 4 | 5 | 6 | 7 | 8 | 9 | 10
To download the White Paper, visit:
https://cdoclub.com/publications