Below are 101 CDOs who have become President/CEO since 2011,
listed in reverse chronological order (most recent appointment first):
21. Marcia Esteves
March 2017: Presidente at Grey Brasil. Former Chief Digital Officer at Grey Brasil.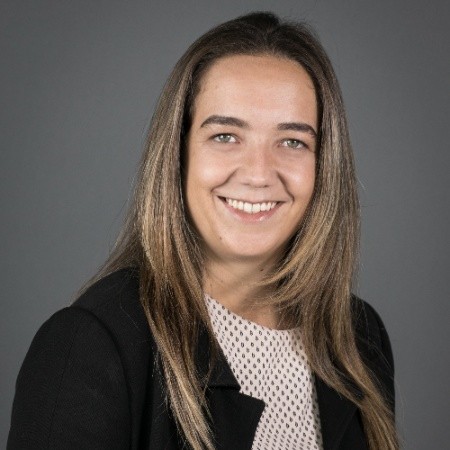 Marcia Esteves started at agency Fischer America in Brazil, before joining Rapp Brasil in 2002. She stayed at Rapp for eight years, including a brief move to the Barcelona office before she returned to Brazil as Head of Regional Strategy, where she implemented digital operations for PepsiCo across Latin America. Leaving Rapp in 2011, she joined Wunderman before moving to Leo Burnett Tailor Made, with the challenge of integrating a digital culture across all areas of the agency and pitching clients seeking digital opportunities. In March 2014, Esteves joined Gray Brasil as Chief Digital Officer, and became COO in August of 2015, leading client relations as well as Customer Service, Planning, Media, and Projects. In January 2017, after the departure of CEO Sergio Prandini, she split the Chief Executive post with Chief Creative Officer Rodrigo Jatene, and became Presidente of Grey Brasil in March 2018.
22. Adam Cahill
March 2017: President of Digilant USA. Former Chief Digital Officer at Hill Holliday.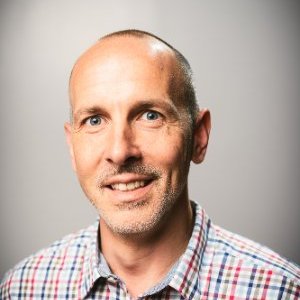 Cahill has spent his entire career in digital media, and particularly in the programmatic media buying space, where he made an early bet by launching one of the first agency trading desks, and has led several award-winning agency teams. He started his media career as Director of Multimedia at C2 creative and later as a Project Manager at Agency .com. He joined Hill Holliday in 2009 as Director of Digital Media, and rose to EVP and Chief Digital Officer in 2013. During his Chief Digital Officer tenure, the Boston-based agency opened an agile marketing practice called Hilltop and a product development lab called Project Beacon. After leaving Hill Holliday, Cahill launched his own programmatic media agency/consultancy, Anagram, which grew to 50 clients by 2017, when it was acquired by programmatic platform Digilant. Cahill remained as CEO of Anagram, and added the title of President of Digilant USA, managing all the US business and operations, before transitioning to Executive Chairman.
23. Andrea Di Fonzo
Feb 2017: CEO at Blue 449 Italy. Former Chief Digital Officer at MediaCom.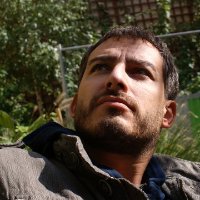 Di Fonzo spent seven years at GroupM in a variety of media and strategy roles, overseeing the interaction of digital media offerings among the media agencies within GroupM and parent WPP Group, including Mediaedge:Cia, Mindshare, Maxus, MediaCom, and MC2. In 2011, he was named Chief Digital Officer of GroupM Italy, to help apply a digital vision at a regional and global level. In 2015 he was appointed as Chief Digital Officer and Managing Director in Italy for MediaCom and charged with building up the unit's digital offerings, as well as overseeing the relationship and digital transformation of its key client, Nestle. In late 2016, Publicis Groupe reorganized its Optimedia/Blue 449 media unit and renamed it Blue 449; as part of the brand relaunch, Di Fonzo joined as CEO of the new agency's Italian office.
24. Adam Symson
August 2017: President/CEO of The E.W. Scripps Company. Former Chief Digital Officer.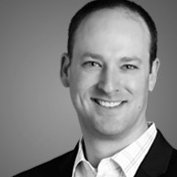 From investigative journalist to digital strategist to CEO, Symson's path to the C-suite traveled through broadcast channels. After graduating from UCLA with a degree in communications, he began his career in a series of newsroom jobs as producer, editor, and researcher at a string of TV stations before joining the Scripps Co. in 2002 as Executive Producer of Investigations and Special Projects for KNXV, a Scripps station in Phoenix. In 2003, he moved to the corporate side as Director of Investigations and Special Projects for the TV group, and in 2005 was named Director of News Strategy and Operations. A year later, he moved into the digital domain as Director of Content and Marketing for the Interactive Media division, which was spun off into Scripps Networks Interactive in 2008, and then VP-Interactive of the TV station group. In 2011, he was made Chief Digital Officer of the company, overseeing Scripps'​ portfolio of web, mobile, and over-the-top businesses, as well as the development of new ones in emerging media and the operations of Scripps's Washington, D.C. bureau. In November 2016, Symson was promoted to Chief Operating Officer, overseeing daily operations of the Scripps's TV, digital, and radio divisions as part of a transition leading to the retirement of CEO Rich Boehne; the following July the board announced Adam would become President and CEO effective August 8, 2017.
25. Stefan Bardega
Jan 2017: CEO of iProspect U.K. & Ireland. Former Global Chief Digital Officer at ZenithOptimedia.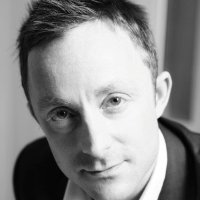 Bardega started out working in research at Carlton Television, and moved through a series of digital management roles at media companies such as Outrider and MediaCom—where he launched the content division MediaCom Beyond Advertising—before joining Zenith Optimedia in 2014. As Zenith's Chief Digital Officer, Bardega was responsible for operations in 75 countries, re-engineering the network's global programmatic offering, building a digital transformation strategy, and designing digital performance marketing products. In September 2016, Bardega was appointed as the U.K. CEO of iProspect, a performance marketing agency within Dentsu Aegis Network, and charged with delivering on the agency's growth ambitions, as well as growing digital capabilities groupwide across the U.K.
2016
26. Gerd Schenkel
Current: Managing Director, BGA Digital. Oct 2016-June 2017: Chief Executive Officer of Tyro Payments. Former Executive Director Telstra Digital at Telstra.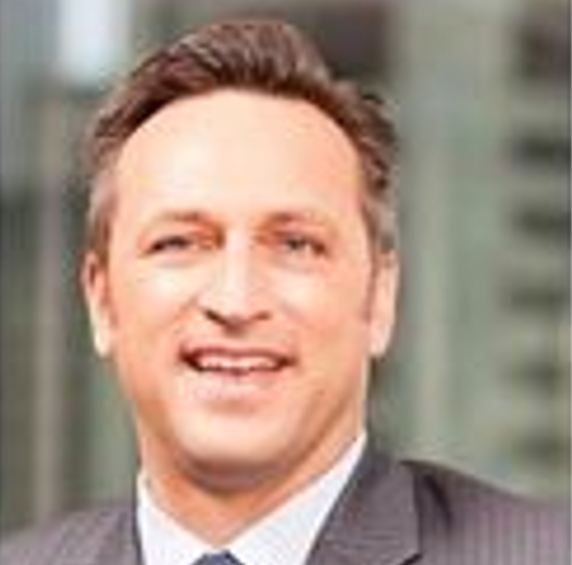 Schenkel has managed to combine his knowledge of robotics (he has an engineering degree) with the business savvy of a Columbia University MBA. He began his career as a Management Consultant with Boston Consulting Group before turning to the financial arena, where he has deep experience in digital banking, having launched and managed UBank (ubank .com .au), a branchless direct bank, for National Australia Bank, and an equally varied experience on the strategy side at organizations including Citigroup and BankWest/ HBOS. He pivoted to the telecom sector in 2011, joining Telstra to launch its Telstra Digital unit. As Executive Director for Telstra Digital, he focused on delivering an integrated digital customer experience, and, under his watch, Telstra launched its Digital First approach to create a connected future for customers and employees. In 2016, his experience paid off when he moved up to the top position at Tyro Payments, a fintech company specializing in electronic payments. Since stepping down in June 2017, Schenkel remains an advisor to digital companies through his own firm, BGA Digital.
27. Paul Wright
Oct 2016: CEO at iotec Global. Former Chief Digital Officer at Omnicom Media Group UK.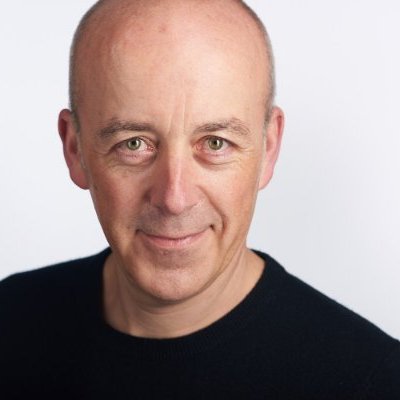 Wright began working as a trainee in Lloyds Banking Group in London after university as a way to pay his college loans, but he soon decided "advertising was for me" and got his career on track. He joined broadcaster BskyB in 1988 and held a number of positions in advertising sales, rising to Commercial Manager in 1996 (running a new Internet opportunity), and Head of Interactive Sales in 1998, where he developed Internet opportunities, including the launch of Sky Sports first website. Leaving Sky in 1999, he became Group Sales and Marketing Director of Sports .com, the European Arm of CBS Sportsline until its demise in 2002. Made redundant, Wright joined other member of the Sports .com team to launch Aura Sports, a sports marketing agency, as Managing Director. Wright returned to BskyB when the company bought Aura in 2006 and named him Head of Business Development for Sky Media, which led to the launch of Sky Digital, with Wright as Director of Sales. A year later, Wright left Sky again to start his own consulting firm, which led to an interim post as Digital Director at Bauer Media, a stint as VP, Commercial in Europe with ADTECH (part of AOL Advertising), as well as advising a number of digital startups, including Web TV Enterprise, 4th Screen Advertising, Brainient and Mobile Interactive Group. In 2010, he joined Omnicom Group as Chief Digital Officer of OMD Group UK, one of the network's media divisions, and a year later was promoted to Chief Digital Officer of Omnicom Media Group UK, the group's holding company of media agencies. He left Omnicom in 2013 to become Director, EMEA of Apple's iAd, a mobile advertising platform, and a year later added responsibilities over Asia-Pacific, as well. In October 2016, Wright joined iotech, a marketing platform using machine learning to anticipate and react to shopper intent, as CEO.
28. Robbert Bakker
Oct 2016: CEO at Knab. Former Chief Digital Officer at Aegon Nederland.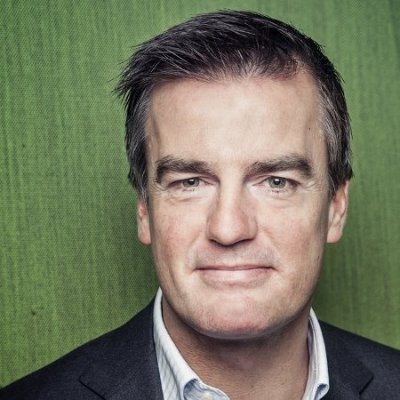 As the Chief Digital Officer of the Dutch insurer Aegon, Bakker led an effort to expand the digital channels of the company, where his background in marketing was useful in building up a digital customer experience. He eventually also took over the CMO spot when the insurer decided to bring product, marketing and digital departments under a single oversight. That consumer focus—honed earlier at airline KLM and in several mobile and digital positions at the telecom KPN—led to his appointment in late 2017 as CEO of Knab, an online banking subsidiary of Aegon. Bakker has continued to focus on improving the customer experience at the bank and expand its services.
29. Phil DeZutter
Sept 2016: CEO Global Content Platforms at Publicis Communications. Chief Digital Officer and CEO Platforms at Prodigious.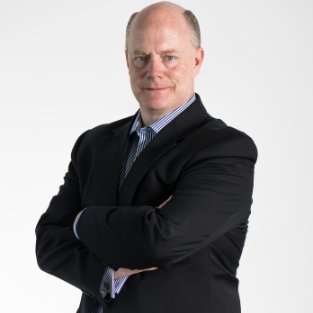 On Sept. 2016, DeZutter was appointed to Head Global Content Platforms at Publicis Communications, the creative hub of Publicis Groupe and its agencies, including the networks Leo Burnett, Saatchi & Saatchi, BBH, Fallon, and the production company Prodigious, where he remained the CEO of Platforms and Chief Digital Officer. DeZutter has a two-decade background leading global digital advertising strategy and execution at agencies including Digitas, Razorfish, and the adtech company VivaKi. He was EVP of Digitas from 2001 through 2012, as the network went through its acquisition by Publicis in 2007 and the integration of Razorfish and LBi. On Nov. 2008, he added the position of President of the digital production company Prodigious Worldwide, and in January 2013 became Chief Digital Officer and CEO, Platforms at Prodigious when it was reorganized as a new brand merging all of the Publicis Groupe production platforms, such as Mundocom in print, WAM in video, and Prodigious Worldwide.
30. Eduardo Navarro de Carvalho
Sept 2016: Chief Executive Officer of Telefónica Brasil SA. Former Chief Commercial Digital Officer at Telefónica.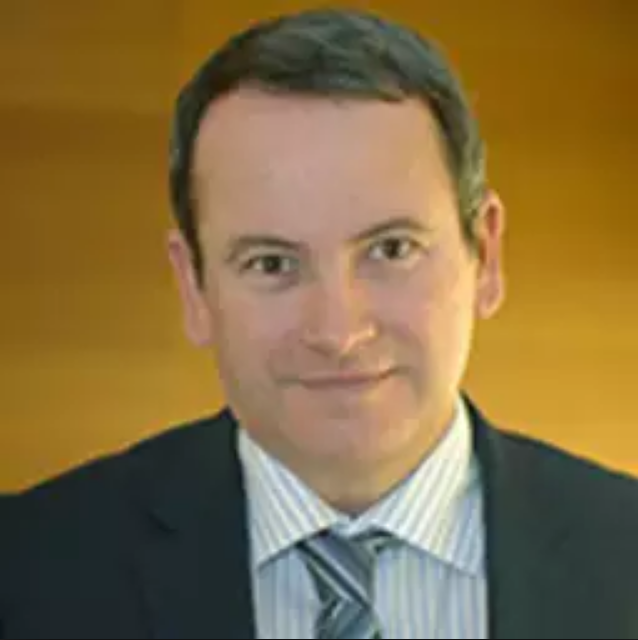 Navarro de Carvalho is a metallurgical engineer by training and began his career as a Projects Manager in the steel conglomerate Grupo ARBED in Brazil, before eventually turning to the telecom industry. In the 1990's, he joined McKinsey & Co. as a consultant specializing in telecommunications and infrastructure projects, first on the privatization of the Brazilian mining sector, and later transferring to McKinsey's offices in Spain. In 1998, he returned to Brazil to advise a new wireless communications joint venture between Telefónica and Portugal Telecom, and joined Telefónica Brasil a year later as VP of Corporate Strategy and Regulatory Affairs, overseeing M&A activity in Brazil. In the following 18 years, Navarro de Carvalho rose through the ranks, becoming Director of Strategic Planning and Regulatory Affairs for Telefónica Internacional in 2005, and Director of Strategy and Alliances for Telefónica Group in 2009. He was named Chief Commercial Digital Officer of Telefónica S.A. in 2014, and became Chairman of the Board of Telefónica Brasil. In 2016, when Amos Genish announced he would step down as CEO, Navarro de Carvalho was appointed to replace him, effective Jan. 1, 2017.
Next >
Page 1 | 2 | 3 | 4 | 5 | 6 | 7 | 8 | 9 | 10
To download the White Paper, visit:
https://cdoclub.com/publications