Below are 101 CDOs who have become President/CEO since 2011,
listed in reverse chronological order (most recent appointment first):
61. Joseph Leon
June 2015: President, Media at Vision7 Communications Inc. Former Chief Digital Officer at Vision7 Communications.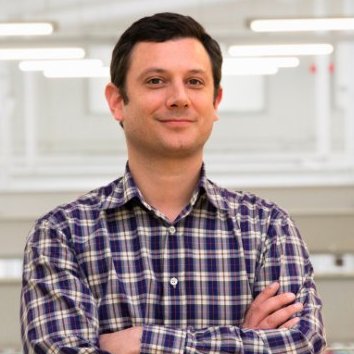 A self-described data geek, Leon started in digital media while an English literature major in London in the late 90's. He helped pay for college by offering his website building services to people outside subway stops in upscale neighborhoods. After graduation, he worked for a series of Internet companies, first as a Strategist for Focus One Media, a company that moved data via low-bandwidth connections, and later starting an online credit-lending company that was bought by Lloyds TSB. That acquisition led to becoming Head of Online Marketing at Lloyds in 2003. He stayed with Lloyds until 2005, when he left to be a Founding Member of the digital marketing agency Essence. Leon stayed with Essence until 2012, starting as Head of Media, and in 2011 becoming Partner and Managing Director EMEA. In 2012, he relocated to Canada and joined the marketing agency network Vision7 in 2013 as Chief Digital Officer, Media. In the next three years, he helped the agency score several major business wins while expanding its digital operations; this led to his appointment as President of Vision7 Media in June 2015, after his predecessor David Jowett left the firm. Currently, he also serves on the Board of Directors of the IAB Canada and as a member of its Big Data committee.
62. Christian Purser
June 2015: CEO of Interbrand London. Former Chief Digital Officer of M&C Saatchi plc.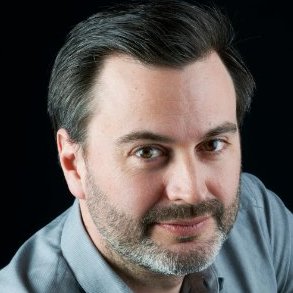 Purser eared his university degree in pharmacology, but took a turn towards marketing after graduating, first at the Barker & Ralston advertising agency, and then going all-in on digital by setting up the new media division for Imagination, a London creative agency, in 1995. He left the agency world in 1997 to work as a consultant, first at Mountain View Ltd. as Business Development Director, and again in 1999, starting his own brand consulting firm, Latency, and working directly with clients including Microsoft and GM. In 2004, he returned to the ad agency world as a VP at digital shop Modem Media. In 2006, he became Director of Strategy and Planning of another digital agency, Wheel. Through a series of acquisitions over the next few years, Wheel became part of Lbi and Purser, and moved through the ranks, first as Head of Strategy Consulting and then as Director of Strategic Services. In 2011, he became Integrated Planning Director of creative agency Iris Worldwide, and a year later was recruited to become Group Head of Digital Strategy responsible for integrating digital marketing across M&C Saatchi Group. A year after that, Purser was promoted to Chief Digital Officer of M&C Saatchi and under his watch, the agency doubled its digital business. In June 2015, brand consultancy Interbrand appointed Purser CEO of its London office.
63. Steven R. Smith
May 2015: President of Digital Media at AccuWeather. Former Chief Digital Officer of AccuWeather.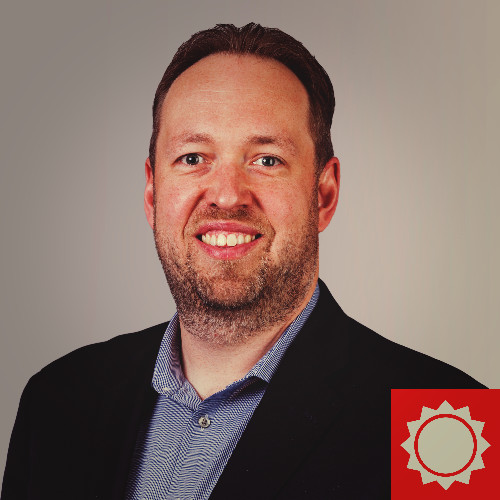 Smith may be one of the few chief executives who can talk about the weather—seriously. He has a background in meteorology and has spent his entire career in weather forecasting. While he was still working on his degree in atmospheric science at Penn State University, Smith started work at AccuWeather as a summer intern in 1997 and joined the staff full time in 1999 as a meteorologist, providing real-time forecasts to clients. His interest in technology and developing new products led Smith to the R&D side of the business, becoming Data Acquisition Manager in 2002, then Director of Systems Engineering in 2004 where he was responsible for overseeing all IT development initiatives for AccuWeather's nine business units. He took on the CIO role in 2007, leading the creation of digital infrastructure to connect with desktop and mobile digital users. Smith was promoted to Chief Digital Officer in 2013, charged with delivering global digital strategy and developing new products, and in June 2015, he was named President of Digital Media, tasked with all digital innovations, advertising, and partnerships.
64. Danny Bass
May 2015: CEO of IPG Mediabrands Australia. Former Chief Digital Officer at GroupM.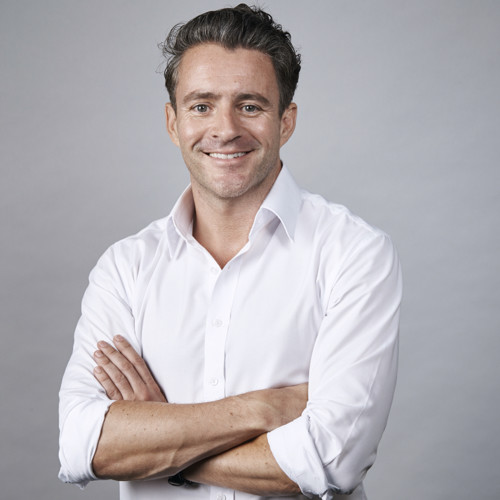 Bass had been the heir-apparent to GroupM Australia CEO John Steedman until he jumped ship to rival IPG in 2015. Bass, who was Chief Investment Officer at the time he left GroupM, had also been Chief Digital Officer at a time when agencies in Australia grappled with changing the model of media buying to accommodate over-the-top video and other digital media. As CEO of MediaBrands Australia, he is responsible for the second-largest IPG media network worldwide.
65. Rudiger Wanck
May 2015-Jan. 2017: CEO Worldwide GroupM Connect. Former Chief Digital Officer EMEA at GroupM.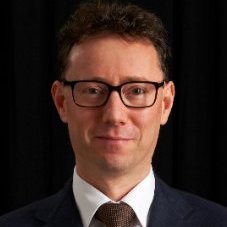 Wanck began his digital career selling online stock-trading services in the early days of the Internet, as a marketer for the Dutch asset manager Robeco. He pivoted to the advertising agency field in 2000 to become Chief Commercial Officer of London-based media agency MEC, one of the founding agencies that would later become part of the umbrella of media shops under GroupM at the WPP Group. Moving to Group M in 2007 as Chief Digital Officer EMEA, Wanck spent a decade at GroupM, first the title of Chairman of GroupM Benelux in 2009, and rising to worldwide Chief Operating Officer of GroupM Digital in 2013. In 2015, when GroupM reorganized its data-driven digital media buying platforms under a new GroupM Connect umbrella, Wanck was tapped to head the new venture. In January 2017, Wanck left GroupM to launch SNCD8, a digital advertising cooperative platform based in Amsterdam. He now serves as Managing Director of the company he started as a joint venture with Dutch broadcasters ProSiebenSat.1 Media SE.
66. Barbara Goodstein
May 2015-Jan 2018: President & CEO at TIGER 21. Former Chief Digital Officer at AXA Equitable.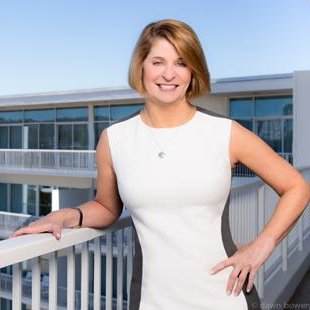 Goodstein has had a front-row seat in the development of digital financial services, with more than 25 years experience at companies such as American Express, Bankers Trust, and JP Morgan Chase. The Columbia MBA, who has been featured in several lists of the most powerful women in banking, served as President and CEO of early online trading platform Instinet .com from 1998 to 2001. She joined joined AXA Equitable in July 2005 as Executive VP Marketing and Product Development, eventually serving as CMO. In 2007, she was appointed Chief Innovation Officer. As Chief Digital Officer at AXA, Goodstein led a digital rebuild of the customer experience and automated marketing infrastructure. After leaving AXA, Goodstein became CMO of the digital telecom Vonage, rebuilding its digital presence and boosting search and SEO practices. In 2015, she left Vonage to become President and CEO of Tiger 21, a peer-to-peer investment club for of ultra-wealthy investors with $100 million or more in assets.
67. Vincenzo Russi
April 2015: President & CEO at e-Novia. Former Chief Digital Officer at Messaggerie Italiane.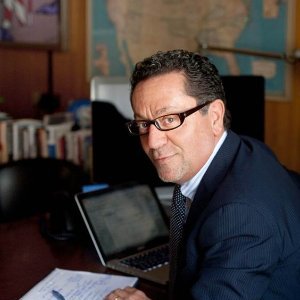 Russi has spent a good portion of his career in academia, as a lecturer and administrator at the Politecnico de Milano, but his experience in digital disruption has taken him to other industries. Shortly after ending his time as a lecturer in software engineering at a university in Turin, he joined Ernst & Young in 1999 to help European corporations develop e-business strategies and rose to VP of Cap Gemini Ernst & Young before moving to Boston in 2000 as CEO of FilaNet, a new e-commerce subsidiary of the Italian sportswear manufacturer Fila. He returned to Milan in 2003 to become a lecturer in information systems and management at Politecnico de Milano and Chief Technology Officer of CEFRIEL, a digital innovation and design shop formed as a joint venture by an alliance of educational institutions, where he eventually became Managing Director. In 2013, he left CEFRIEL to become Chief Digital Officer for publisher Messagerie Italiane, and a year later added a post as Vice President of the Board of Directors at Edigita-editoria Italiana SRL, a joint venture between several Italian publishers to create a digital distribution platform for e-books. In 2015, he joined a group of academics from the Politecnica de Milano as CEO to launch e-Novia, a "startup factory" that facilitates transferring university research into business world applications, such as a robot postman, or logistics for self-driving cars.
68. David Chivers
April 2015: President & Publisher at Register Media. Former Chief Digital Officer of Jostens.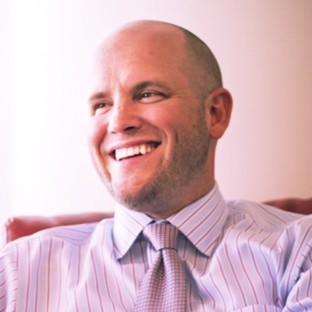 It seemed like a strange career detour for a media veteran like Chivers, who had worked long stints at publishers Dow Jones & Co. and Meredith Corp., to take on digital duties at a company better known for high-school class rings and yearbooks. Chivers began his career in PR and Strategic Communications, before joining Meredith's digital efforts, first managing e-commerce efforts for its magazine titles including websites of Better Homes & Gardens and Ladies Home Journal, and later leading the team responsible for online audience management for all titles. He moved to Dow Jones in 2007 to as Director of Online Marketing and later oversaw the development of wsj .com and new products of the Wall Street Journal Digital Network before becoming Vice President in charge of enterprise products including Factiva and WSJ Professional portfolios. He pivoted away from media in 2012 to become Chief Digital Officer at Jostens, leading a number of change initiatives including digitizing marketing efforts, overhauling social media, and mobile optimization. The experience with digital disruption was cited as one of his qualifications in 2015, when Gannett Co. named Chivers President and Publisher of The Des Moines Register and Regional President in charge of newspapers in a group of newspapers in the central states. The job brought him full circle; as a young man, he delivered the Register as a newspaper delivery boy.
69. Jim Mullen
March 2015: CEO at Ladbrokes Coral Group. Former Chief Digital Officer at Ladbrokes.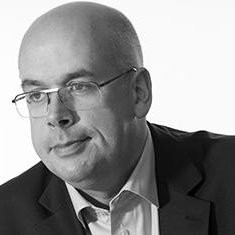 Mullen's career has come full circle. Growing up in Scotland, he learned to bet from his grandparents and helped pay for college (he has a degree in software engineering) by working in a betting shop. In 2015, he became CEO of Ladbrokes PLC, Britain's biggest chain of betting shops. He started his technology career developing ticketing systems for a local sports club before turning to advertising, working technology jobs at agencies including Faulds Group and Arc Worldwide/Leo Burnett. In 2006, he turned to the media space, joining publisher News International as Director of Digital Strategy, and rising to Director of Product Management in 2009. A year later, he left the newspaper company to join gambling company William Hill as Chief Operating Officer of William Hill Online. He rose to Director, International in 2013, when he was recruited by rival Ladbrokes as Managing Director of Ladbrokes digital. Mullen, who still likes to bet on Scottish football, became CEO of Ladbrokes in 2015. After the company completed a merger with rival bookmaker Coral in November 2016, Mullen was named Group CEO of the combined company.
70. Craig Aramaki
March 2015-Jan 2018: President at doTERRA Japan. Former Chief Digital Officer at McCann WorldGroup.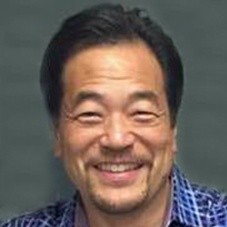 Aramaki, who holds degrees in marketing and a JD in Law from Brigham Young University, spent much of his early career in the marketing discipline, including stints in advertising at Euro RSCG and McCann WorldGroup. As Chief Digital Officer and Senior VP of McCann Salt Lake City, he focused on helping build a Digital Center of Excellence for the larger McCann network, driving business development, and managing agency-wide digital resources. In 2013, he became Chief Marketing Officer of Young Living Essential Oils, a holistic personal-care company that operates in a direct sales model, where he engineered an overhaul from a product-centric sales system to a "Member-first" approach that included social media and online communications. His global focus paid off in 2015, when he became President of rival essential oils company doTerra International in Japan as part of the company's international expansion.
Next >
Page 1 | 2 | 3 | 4 | 5 | 6 | 7 | 8 | 9 | 10
To download the White Paper, visit:
https://cdoclub.com/publications