Below are 101 CDOs who have become President/CEO since 2011,
listed in reverse chronological order (most recent appointment first):
41. Michael Nilles
April 2016: CEO Schindler Digital Business, Schindler Group. Member of Group Executive Committee & Chief Digital Officer.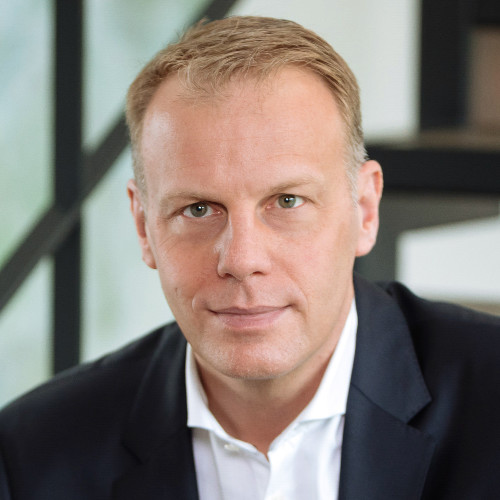 Nilles has enjoyed a successful career helping lead digital transformation at industrial companies, first at the German conglomerate Mannesmann Rexroth, and later at the Swiss manufacturer Schindler Group. After an early career in China, first as a Project Manager for software company SAP, Nilles joined Mannesmann Rexroth China as IT director in 1998. He rose through the ranks in various units of the company over the next 10 years, first as Program Director of Global Business Transformation for Mannesmann/Bosch Rexroth AG, then VP and CIO, Americas of Bosch Rexroth Corp. in 2000, the first of a series of CIO positions he would hold. In 2005, he became group CIO of Bosch Rexroth AG. In 2008 he joined the German auto component manufacturer Schaeffler AG as Group CIO, and a year later moved to Schindler Group as Chief Information Officer. In 2012, Nilles became CEO of Schindler Group's digital unit, Schindler Digital Business AG, responsible for all of the company's digital business, information technology, business process management, and shared services globally. In 2016, Nilles traded the CIO title for Chief Digital Officer, saying it made more sense as Schindler went through its digital transformation.
42. Chris Copeland
April 2016: President of Yieldbot. Former Chief Digital Officer at GroupM Next.
Chris Copeland has been working on the evolution of digital advertising since the beginnings of search marketing through the development of sophisticated programmatic trading desks. Copeland's career developed along with search marketing, starting at Webster Group International (WGI), where he served as Director of Sales and Marketing, and later VP, then Managing Director after an acquisition by Tempus Group. A second acquisition by WPP Group in 2003 led to a re-branding to Outrider, and it became the first search marketing agency within a major holding company with Copeland as Managing Partner. In 2008, after a reorganization of WPP's search marketing units, Copeland became CEO of the combined Group M Search, until April 2012, when he became Chief Digital Officer of Group M Next, a newly-launched media innovation unit of WPP's Group M media agency network, charged with helping brands understand the rise of consumer technology and connecting media, especially mobile, social and addressable channels. After 16 years at WPP, Copeland joined Yieldbot as President in 2016, charged with using his knowledge and experience in the agency side to help the programmatic buying platform expand its reach from the publishing market to the agency community, and to expand those relationships.
43. Erin Matts
April 2016: CEO, NA at Annalect. Former Chief Digital Marketing Officer at Glam Media.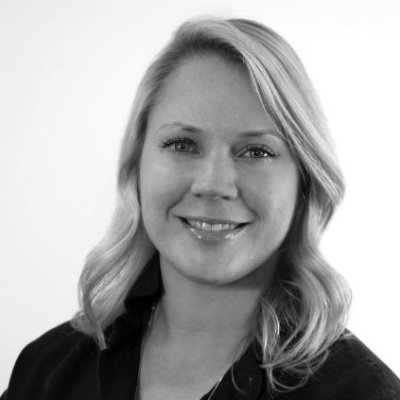 Matts has a long and varied track record heading digital communications at media, brands, and agencies. She started her career as a Media Planner at agencies such as Ammirati Puris Lintas and Weiden + Kennedy before joining Omnicom Media Group's OMD media agency in 2005 as Director of Digital Media on the East Coast. She was promoted to Chief Digital Officer of OMD USA in 2009, tasked with establishing the agency as a leading digital marketing shop. During her tenure, OMD was recognized as Agency of the Year by Advertising Age in 2008 and 2009. Matts pivoted to the client side in 2011, when she left OMD to join Anheuser-Busch InBev as Global Director, Digital Connections, charged with raising the beer company's profile in digital media. She pivoted again a year later to join Glam Media, a publisher of lifestyle verticals in social media, as Senior VP and Chief Digital Marketing Officer. She returned to Omnicom in 2013 as Chief Marketing Officer of Annalect, a data-driven marketing technology division of Omnicom Media Group. In 2016, after a restructuring to launch a third media agency headed by Annalect CEO Scott Hagedorn, Omnicom named Matts as North American CEO.
44. Zachary Treuhaft
April 2016: President at Hearts & Science. Former Chief Digital Officer at Grey Group.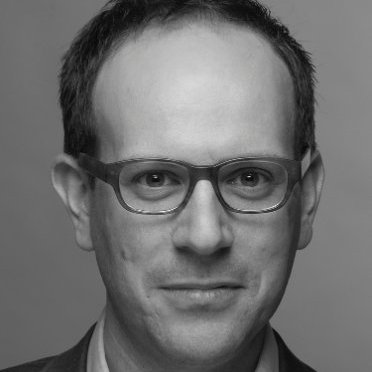 Treuhaft, a Wharton MBA, has had a long career as a creative and digital strategist at agencies of the WPP Group, so when he left Grey Group in 2016 to join the new shop Omnicom Group set up to service the Procter & Gamble account, it was a departure in more ways that one. Early in his career, Treuhaft worked as Creative Director at the experiential agency RJO Group before moving to WPP's Y&R as a Communications Strategist in its BrandBuzz group in 2006. A year later, he moved to the agency VML as Director of New Business in New York before moving again in 2008 to WPP's 24/7 Media as Director of Product Strategy and Business Development, leading a technology partnership between Omniture, Google, and the media agency. During this period, he also completed a WPP MBA Fellowship, a program that included a rotation among several WPP agencies. Returning to VML in 2009 as Group Account Director, he led the agency's largest client, Hershey Co. and eventually rose to Managing Director, leading the New York office until joining Grey in 2013. As Chief Digital Officer of Grey, Treuhaft was in charge of delivering integrated digital strategies for clients, and he created and led Grey's Global Digital Council, a team tasked with developing digital capabilities worldwide. In 2016, he joined Hearts & Science before the shop had a name. As President of the agency, which has since won more business from AT&T and other top clients, he's dedicated to the P&G account.
45. Stephen J. van Rooyen
March 2016: CEO – UK & ROI of Sky. Chief Marketing & Digital Officer of Sky.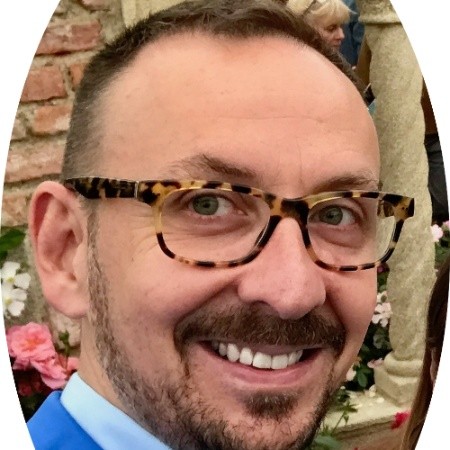 After graduating from university in Australia, van Rooyen began his career as a Management Consultant at Andersen and rose to a managerial post in the renamed Accenture specializing on digital and e-commerce operations, especially among financial companies, before leaving in 2000 to join News International as a Business Development Executive. In 2004, he worked briefly as a consultant to Nokia, which led to his appointment as Director of Strategy at Virgin Media, the telecom unit of Virgin Group. He joined Sky in July 2006, initially as Director of Product Management and Product Marketing, charged with TV –including digital, DVR and VOD—Broadband and Talk services, as well as overall sales and marketing strategy and planning. Over the next decade, van Rooyen moved up the ranks, first as Joint Deputy Managing Director, Customer Group, and became Managing Director of the Sales and Marketing Brand Group in August 2011, where he was responsible for marketing and customer acquisition and retention across Sky's U.K. and Ireland entertainment and communications operations, as well as overseeing the Sky Betting & Gaming business. In Sept. 2014, van Rooyen was named Chief Marketing, Sales and Digital Officer for Sky, overseeing all of the broadcaster's digital activities, and in March of 2016, he became CEO of Sky's UK and Ireland Consumer and Business divisions, while retaining his CMO/Chief Digital Officer role.
46. Nicola Brandolese
Feb 2016-May 2017: President, Retail at Luxottica Group. Former Chief Digital Officer at Luxottica Group.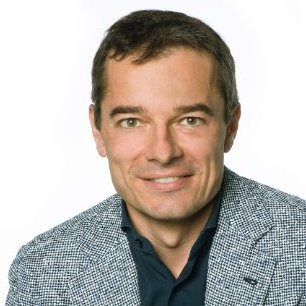 Nicola's career spans 22 years across various industries – Retail, Fashion & Consumer Goods, Telco & Media, Management Consulting. He led Luxottica retail brands globally, comprising Sunglass Hut, LensCrafters, Oakley, Target Optical and many others, with over €5Bn in sales, 50,000 associates and 7,000 stores, across 25 countries. He joined Luxottica Group as its Chief Digital Officer in 2012, driving the Group's digital transformation, fueled by RayBan and Oakley glasses, and parent of the retailers Sunglass Hut and LensCrafters. As its Chief Digital Officer, Brandolese accelerated the company's digital and omnichannel operations, turning around retail operations and absorbing the acquisition of e-tailer Glasses .com. Brandolese was promoted first to President of Optical Retail and later President of Retail before leaving Luxxotica in May 2017. Brandolese joined the LVMH Group in July for an induction period, first as an executive at the Fendi brand. He's expected to assume a new CEO level position at one of the LVMH divisions in early 2018. Not coincidentally, the luxury-goods house is preparing for transitions at the top of several of its storied brands.
47. Ian Chambers
Jan 2016: CEO of Mind Candy. Former Chief Digital Officer at GAME Digital Plc.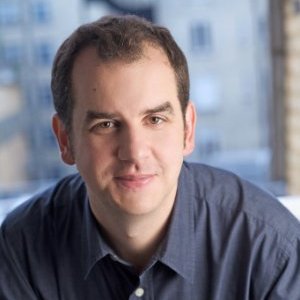 Chambers has made a career in digital entertainment, but it's not all fun and games. He held several positions at games maker Ubisoft from 2002 to 2008, culminating with the post as Head of EMEA Digital Marketing, where along with two colleagues, he formed the strategic vision for Uplay, a service that included in over 50 Ubisoft titles. That led to a position heading digital publishing EMEA at rival Electronic Arts, where he led the publishing team launching titles such as Battlefield 1943 and FIFA Ultimate Team for platforms such as Xbox Live and PlayStation Network. In 2010, he became the International VP and Managing Director for IGN, an online media and services provider focused on the game and entertainment markets, which he launched in 11 global markets. He became Chief Digital Officer of retailer Game Digital in 2013 and was part of the management team that took the company public in 2014. In 2015, Chambers was recruited to become the first CEO since Mind Candy's founders, charged with steering the startup games company to health and mobile success.
48. Eric Brodnax
Jan 2016: President, Lands at CoStar Group. Former Chief Digital Officer, Apartments at CoStar Group.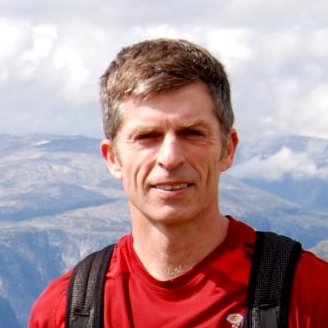 Brodnax is twenty-year veteran of building businesses online, who started his career by co-founding The Away Network, a travel site where he served as Senior VP of Marketing before it was acquired by Orbitz Worldwide. After the acquisition, Brodnax served several executive level roles leading digital marketing and digital product management at Orbitz before joining The National Geographic Society, first as SVP of E-commerce and Marketing, and later as EVP of Digital Products. Brodnax, a former Olympic equestrian athlete, was also a board member of the Adventure Travel Trade Association. Brodnax joined CoStar in 2015 as Chief Digital Officer, responsible for driving traffic and online revenue for the apartment rental marketplaces, including apartments .com and apartmentfinder .com. He was promoted to President, Lands in 2016, charged with managing the largest database of rural real estate listings in the country, including landsofamerica .com and landandfarm .com.
49. Jeff Brooks
Current: Chief Marketing Officer at Caspar. Jan 2017-Dec 2017: Global President and Chief Marketing Officer, Huge. Jan 2016-Dec 2016: President, Huge. Former CEO and Chief Digital Officer at Euro RSCG.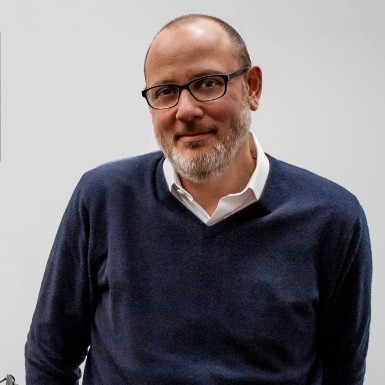 Brooks capped a long run as an agency executive when he became Global President and CMO of Huge in 2017. While Patricia Korth-Mcdonnell became President overseeing operations, Brooks became President and CMO, primarily responsible for client relationships and growing business for the agency overall. In this capacity he oversaw the client services, strategy, business development, and corporate communications functions. Huge initially appointed Brooks as its New York President in 2015 after he left MDC's media shop Assembly, where as Chief Commercial Officer since July of 2014, he helped launch the agency. It was not Brooks's first try at launching an agency; as New York CEO of M&C Saatchi from 2012 to 2014, he was charged with relaunching the agency brand in the U.S. Earlier in his career Brooks also held several CEO & Chief Digital Officer posts at Havas over a five-year period 2006-11, including CEO and Chief Digital Officer for Euro RSCG, co-CEO of Euro RSCG New York, and CEO of Euro RSCG 4D.
50. Chip Griffin
2017: COO, CARMA. 2016: CEO, NA at CARMA. Former Chief Digital Officer at DCI Group.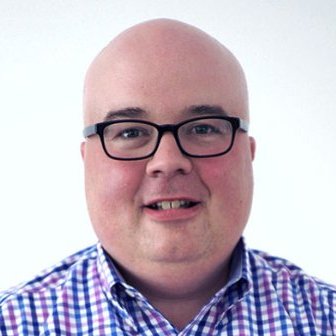 At age 23, Chip Griffin pivoted from politics to the media field. After holding several positions on Capitol Hill and the Washington think tank Heritage Foundation, he became CEO of Townhall .com and helped transform the website with the addition of original content. Over the next two decades, he has focused on communications and measuring the reach of public relations efforts, turning data into insights. He established a comprehensive digital communications practice as Chief Digital Officer of DCI Group, one of the largest independent public relations firms in the U.S. Throughout, Griffin has built several startups, including CustomScoop, one of the earliest online media monitoring services, started in 2000 and acquired by CARMA in 2015. In 2016, Griffin became North American CEO of CARMA, where along with his regional management duties, he oversaw global marketing and product development for the firm, developing media monitoring and measurement solutions. He was promoted to COO of CARMA in 2017.
Next >
Page 1 | 2 | 3 | 4 | 5 | 6 | 7 | 8 | 9 | 10
To download the White Paper, visit:
https://cdoclub.com/publications