Below are 101 CDOs who have become President/CEO since 2011,
listed in reverse chronological order (most recent appointment first):
81. Jim Barr
Nov 2014: Group Pres. of Ritchie Bros. Auctioneers. Former Chief Digital Officer at OfficeMax.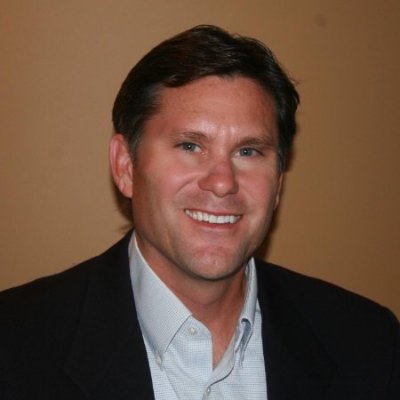 A University of Chicago MBA, Jim Barr has had a long career in online retail, going back to his twelve years at Microsoft Corp, where as General Manager for Commerce & Marketplaces he launched several marketplaces, including MSN Shopping, the Windows Marketplace, Windows Live Product Search (later named Bing Product Search), MSN Yellow Pages, MSN Auctions, and Windows Live Expo (online classified listings). He later served as President of Sears Holdings Corporation's online division, with full responsibility for all aspects of SHC's online, multichannel and catalog businesses, including strategy, P&L, engineerin,g and business functions. Sites included including Sears .com, Kmart .com, Craftsman .com and others. In 2011, he became EVP, Chief Digital Officer, and CIO at OfficeMax. Following the merger of OfficeMax and Office Depot in 2013, Barr joined Ritchie Bros., an industrial auction business with $4.2 billion in sales worldwide, as the Group President responsible for global marketing, information technology, and the operating units online auctions, classified advertising, and other emerging businesses.
82. Pete Longo
Sept 2014: CEO US Media at IDG. Chief Digital Officer at IDG.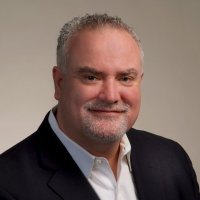 Longo came up through the media industry in the early days of "new media" at publishers such as CMP and Ziff Davis, where he was in charge of tech titles such as PC Magazine and Smart Business. In 2003, he became CEO of Zinio Systems, the publishing division of Zinio, first digital newsstand company. In 2008, he joined as CEO of IDG TechNetwork, an online advertising network for technology marketers, and led an expansion of the International Data Group unit that included the launch of new products designed to attract a wide swath of technology companies in consumer and enterprise channels. Some of IDG's early rollouts under Longo's watch included the Tech Media Lab, a unit offering custom online media programs, and Tech Media Exchange, a private exchange to give advertisers real-time bidding on ad inventory, as well as a syndicated video network to place IDG videos and preroll ads on publishers' websites, which allowed IDG early entry into streaming video advertising. In September of 2013, following the departure of IDG Communications Worldwide CEO Bob Carrigan, the parent company reorganized management and appointed Longo to an additional position of Chief Digital Officer of IDG Communications U.S. He was tasked with digital strategy and operations for IDG's U.S. media subsidiary, IDG Communications, while still leading development and implementation of technology and data functions. A year later, Longo was appointed CEO of IDG's U.S. Media Group, including its consumer, small-business, and enterprise units IDG TechNetwork, IDG.TV, and Digital Solutions, among others.
83. Alex Bombeck
May 2014: President of Sparks Grove. Former Chief Digital Officer at Havas Worldwide.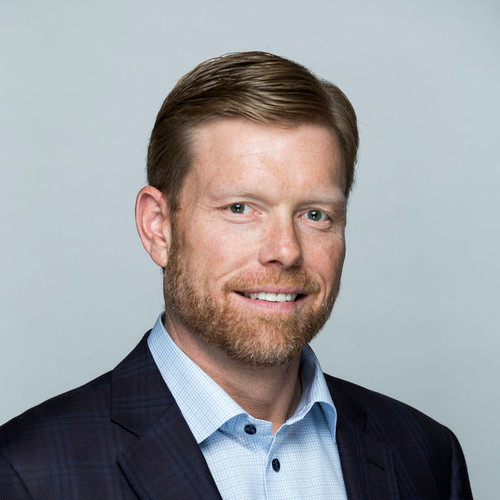 Bombeck became President of consultancy North Highland in 2014, after a long stint in various digital and strategy roles at Havas Worldwide. Bombeck was President and Chief Strategy Officer of Euro RSCG 4D, that agency's marketing services and digital brand, as well as President of Havas Worldwide Digital, North America, before being named Chief Digital Officer of Havas Worldwide. As President of North Highland, he leads the firm's management consulting, customer experience, marketing communications, and web development services to companies seeking digital business transformation. He is also regional President Northeast and U.K. Region, and global lead for the business development, marketing, design, data, analytics, strategy, and advisory divisions of North Highland.
84. John Martin
March 2014: CEO at Sanoma Learning. Former Chief Digital Officer at Sanoma.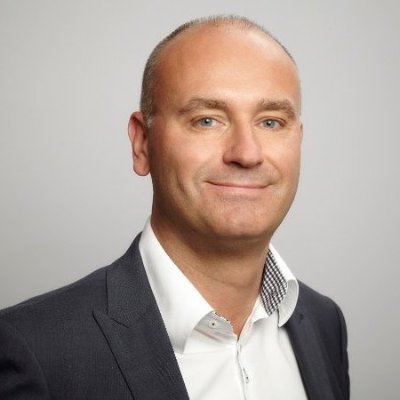 Trained as a molecular biologist, Martin had a long career in educational and professional publishing with companies such as Swets Information Services and Wolters Kluwer before joining Sanoma, a Finnish consumer media and learning company, in 2009. A British native, he joined Wolters Kluwer Academic Publishers in 1996 as a publisher of science titles, after completing his a post-doctorate research at Utrecht University in the Netherlands. In 1999, he became a publisher at Swets & Zeitlinger Publishers, a division of Swets specializing in science publications where he rose to Managing Director before moving to the parent company in 2003 as Director of Marketing and Business Development. Becoming Chief Commercial Officer a year later, Martin developed and executed a turnaround program to improve the company's results. He left Swets in 2006 to launch his own business, ContentConnected, consulting on online publishing and information services until he was recruited by Sanoma three years later. As Chief Operating Officer of Sanoma Learning & Literature, he oversaw operations of subsidiary units across Northern Europe. In 2011, Martin was named Chief Strategy and Digital Officer of Sanoma Group, and in 2013 launched Sanoma Digital, a pure-play digital publisher, where he also served as Interim CEO until he returned to Sanoma Learning as CEO in March 2014.
85. Matthew Crook
March 2014-Feb. 2017: CEO Amplifi & Performance – Dentsu Aegis Network ANZ. Former Chief Digital Officer at Dentsu Aegis Network.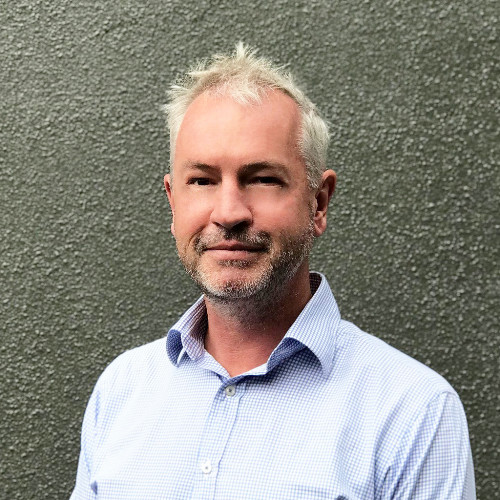 In 2014, when the Japanese agency network Dentsu decided to expand its Amplify brand to Australia, it tapped Crook to head the new unit and made all its media brands in Australia – Amplifi, Amnet, iProspect, Columbus, The Story Lab, and D2D – report to him. Crook had spent most of his career working on one Dentsu brand or another, starting with online media buying agency emitch, where he was Managing Director of Melbourne & Perth offices when parent company Mitchell & Partners was acquired by Dentsu Aegis Network in 2011. Crook became Managing Director of Digital Media, Asia Pacific at Aegis Media after the merger, and later became Chief Digital Officer of Dentsu Aegis Networks ANZ until he was tapped for the Amplifi post. In 2014, he moved to the post of Chief Strategy Officer and CEO of Performance and Data ANZ, a job he held until February 2017, when the position was eliminated as part of a reorganization. After only a few months of "gardening leave," Crook joined digital media specialist Admatic in July 2017, as Managing Partner to relaunch the agency's Melbourne operations.
86. Vijay Ravindran
Feb 2014-Dec. 2015: CEO at Trove News. Former Chief Digital Officer at Graham Holdings/Washington Post.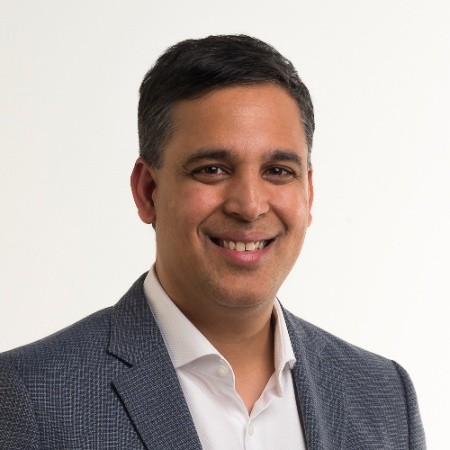 Ravindran is a technologist with varied experience applying technology to consumer needs. In 1998, shortly after getting his degree in systems engineering, he joined Amazon as a Software Engineer and stayed until 2005 in a variety of engineering and management posts, rising to lead the Ordering department, where he was part of the launch of Amazon Prime. In 2005, he joined political operative Harold Ickes to launch Catalist, a political technology startup, where as Chief Technology Officer, he led development of software and data products. After playing a part in the Clinton and Obama campaigns of 2008, Ravindran moved to the Washington Post Company as Senior VP and Chief Digital Officer, focused on developing digital news products and investing in early-stage companies. As Chief Digital Officer of the Washington Post Company, Ravindran founded the incubator WaPo Labs and the social news site Trove .com. After the sale of the Post to Amazon founder Jeff Bezos, WaPo Labs was renamed Trove and stayed with a few other of the company's properties under the control of the former Post owners, and Ravindran remained as CEO and Chief Digital Officer of the spinoff company, Graham Holdings. Ravindran left Graham Holdings at the end of 2015 to be CEO of his own company, Floreo, a startup creating autism therapies using virtual reality technology. He also currently serves as a Board Director for The McClatchy Company (NYSE:MNI).
87. Jean-Briac Perrette
Jan 2014: CEO, Discovery Networks International at Discovery Communications. Former Chief Digital Officer at Discovery Communications.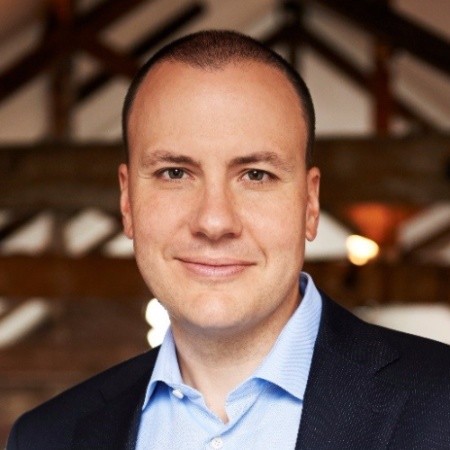 Before he went into the media industry, Perrette started out in the finance world, working as an analyst for CS First Boston in London and Tokyo, and for GE Capital. In 2000, he joined NBC Universal as VP of Business Development and spent the next decade working in various capacities. In 2003, he became CFO of Bravo Media, parent of the cable channel, and the next year became SVP of New Media and Strategy for NBCU. In 2006, Perrette became President of Digital and Affiliate Distribution, where was charged with North American distribution of TV and film content on digital platforms, development of new channels, as well as playing a leading role in the development of Hulu's streaming platform. Following the acquisition of NBCU by Comcast Corporation, Perrette joined Discovery Communications in October 2011. As Chief Digital Officer, he was was charged with overseeing the websites Discovery .com, TLC .com, and HowStuffWorks .com, as well as digital distribution efforts and Discovery's licensing and home entertainment units. In January 2014, Perrette was promoted to President and CEO of Discovery Networks International, responsible for the strategy for all Discovery businesses outside the U.S, based in London.
88. David Cautin
2014: CEO at Connect America Medical Alert Company. Former Chief Digital Officer at NYSE Euronext.
A Harvard MBA, David Cautin has participated in many of the evolutions of digital media in the last 20 years. As VP of Strategy and Business Development at AOL, he was a key member of the management team that developed the AOL .com offering from America Online, and led the global business development organization that built up AOL's network to more than 100 million users in the U.S. Cautin followed AOL founder Steve Case to his offshoot, Revolution, as General Manager of Revolution Money, a payments platform competing with PayPal, which was eventually sold to American Express in 2009. In 2008, Cautin became CMO of True/Slant, a digital platform for news content that was acquired by Forbes Media. After that acquisition, Cautin became Chief Digital Officer at NYSE Euronext, where he was charged with revitalizing digital commerce for several security exchanges owned by the company while reengineering underlying operations. In 2011, Cautin landed his first CEO spot, leading the information services company kgb, which he pivoted from providing information and directory assistance to personal lending and business solutions. That led in 2014 to his current position as Connect America's CEO, charged with growing the medical alert company in North America.
2013
89. Liz Schimel
Oct 2013: President at Conde Nast China. Former Chief Digital Officer at Meredith Corp.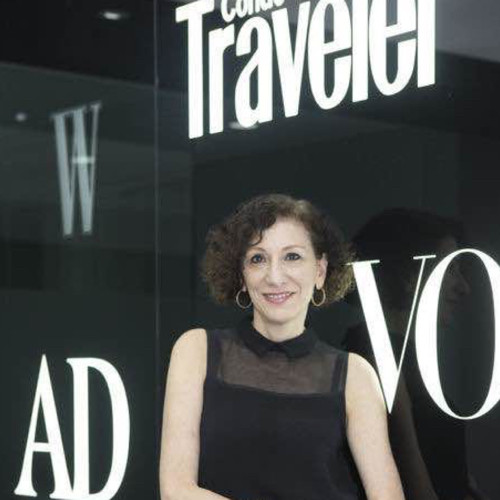 Wharton MBA Schimel has had a long relationship with China, learning Mandarin while she was still a student in Beijing, where she also met her husband. So her appointment to head Conde Nast's Chinese efforts, including titles such as Vogue and GQ, was a full-circle move. But her digital chops were also a part of the package. Before turning to publishing, Schimel had a career in telecom focused on digital services, first joining AT&T in 2002 as VP of Mobile Multimedia Services. In 2005, she moved to Comcast as Senior VP of Comcast Interactive Media where she oversaw multi-screen entertainment services. She moved to Nokia in 2008 to become VP, Software and Services, where she was responsible for the global mobile entertainment business. In 2010, Schimel, who had led the digital media team at Bertelsmann Music Group earlier in her career, returned to publishing to join Meredith Corp. As Chief Digital Officer of Meredith, she updated a company that was seen as lagging in digital publishing, doubling their digital audience with moves targeting its female audience such as buying the website Allrecipes .com and building a tablet strategy. At Conde Nast, she quickly established the publisher in China, and was promoted in 2017 to Executive VP of Conde Nast International and a member of the executive committee. Liz is also EIR at Comcast Ventures.
90. Charlie Redmayne
Aug 2013: CEO of HarperCollins UK. Former Chief Digital Officer & EVP at HarperCollins Publishing.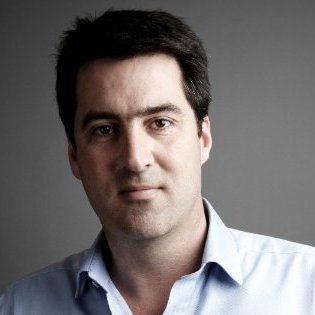 "The reason that I'm the CEO … is that my business is fundamentally challenged by the things that I do," Redmayne said at the inaugural U.K. CDO Summit in 2014. Redmayne became CEO at HarperCollins U.K. in 2014 after being EVP and Chief Digital Officer at HarperCollins, and he has been both the digital disruptor and the disrupted incumbent during his tenure in the publishing industry. He's been a wizard at handling digital transformations. In between his two stints at HarperCollins, he was CEO of Pottermore, author J.K. Rowling's super-successful Harry Potter digital universe, where he managed the launch of the company. Early in his career, after serving in the Irish Guards, Redmayne founded and ran the media buying agency RCL Communications and entertainment business Blink TV. In 2000, he launched UK teen Internet company Mykindaplace Ltd in 2000, which he sold to BskyB. After the sale in 2007, he became Head of Commercial Partnerships for the Sky Online Business Unit at BskyB, before leaving to join HarperCollins UK for the first time in 2008 as EVP and Chief Digital Officer.
Next >
Page 1 | 2 | 3 | 4 | 5 | 6 | 7 | 8 | 9 | 10
To download the White Paper, visit:
https://cdoclub.com/publications