As you may recall, at the April 2014 NYC CDO Summit hosted at Time Warner/CNN, CDO Club founder/CEO David Mathison predicted that, within 3-5 years, Chief Data Officer hires would surpass Chief Digital Officer hires.
As you can see from our video (during the Q&A), representatives from IBM were in the back of the room, videotaping Mathison's keynote. Clearly someone was paying attention, given that shortly afterward, IBM launched their own Chief Data Officer Summit series of events.
Incredibly, we've already reached the tipping point. According to the CDO Club's original research:
There are currently 2,000 Chief DIGITAL Officers worldwide.
At the end of 2014, there were just a few hundred Chief DATA Officers globally. Since then, over 1,250 Chief Data Officers were hired, bringing the total to approximately 2,000 – equal to the number of Chief Digital Officers.
This week in NYC, CDO Club founder David Mathison explored some of the drivers behind the growth in CDO hires while attending the launch of IBM's DataFirst platform, O'Reilly's Strata+Hadoop World conference, and AdWeek.
Each of these events expose, from slightly different angles, why big data has gained traction in the marketplace, with no signs of slowing down.
Big Data is Big Business:
IBM "DataFirst" Launch and Strata+Hadoop World
IBM's DataFirst Launch Event
On Tuesday, September 27, CDO Club founder David Mathison was among a select group of Analysts and Influencers invited to IBM's launch of their DataFirst platform, an AI system powered by Watson and the IBM Open Analytics Ecosystem.
According to Mathison, in addition to a "skills shortage" of Chief Digital and Data Officers, the next few years will see an even more critical shortage of Chief Analytics Officers – those people who possess both "left and right brain" skills to help organizations leverage their data assets and translate those insights and anaytics into business value.
IBM's promise of DataFirst, powered by Watson, could provide a platform that enables "citizen analysts" to glean business insights from company data, making BI (Business Intelligence) and KM (Knowledge Management) as easy to use as Google.
That's part of the promise anyway.
The other insight gleaned from the IBM launch was the increasing importance of Chief Data and Chief Analytics Officers in the decision-making process.
On this topic, Mathison questioned a panel of IBM partners directly, asking "Who are you selling to, and are CDOs and CAOs part of the decision-making process?"
The answer was a resounding "yes" from all participants on the panel.
Strata+Hadoop World
To amplify just how big the "big data" world is becoming, O'Reilly's Strata+Hadoop World attracted over 5,000 delegates to the Javits Center in NYC this week. These events are also held in Singapore and San Francisco.
Participants discussed emerging techniques and technologies, dissected case studies, developed new skills through in-depth tutorials, shared emerging best practices in data science, and imagined the future.
Verticals included public sector, nonprofit, finance, media, retail, transportation, and technology. Topics included security, ubiquitous computing, collaboration, reproducibility, new interfaces, emerging architecture, building data teams, and machine data, among other topics.
Keynote highlights included DJ Patil, Chief Data Officer at The White House, and Lynn Overmann, Senior Advisor to the US CTO for Criminal Justice at The White House, and former Chief Data Officer at the U.S. Department of Commerce.
Its clear that the data industry is growing fast, and the demand for Chief Data Officers and Chief Analytics Officers will continue to increase along with that growth.
If you want to improve your data skills and network with some of the top Chief Data Officers, Chief Analytics Officers, and Chief Digital Officers in an intimate setting designed for quality conversations, make sure to reserve your seat at the upcoming DC CDO Summit on Wednesday November 16 at the W Hotel in Washington DC.
---
If you are tasked with understanding what digital and data leaders must do in order to succeed in almost any industry, the best place to learn more is at the CDO Summit.
Our CDO Summits cover DIGITAL TRANSFORMATION, DATA, and ANALYTICS.
We stack the agendas with the BEST digital and data leaders in the public and private sector.
The CDO Summit is the "must-attend" digital event of the year. The 2013, 2014 and 2015 CDO Summits received stellar endorsements from dozens of speakers and attendees alike: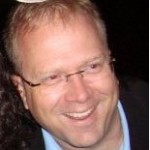 "Sometimes a conference comes along that hits the trifecta – hot topic, high-caliber attendees, and stellar location. The first Chief Digital Officer Summit reached that mark with ease, and I look forward to attending the next one."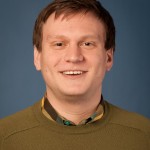 "Congratulations and thanks to David Mathison for spotting the need for community and collaboration in the growing Chief Digital Officer space, and for having the wherewithal, network, and organizational talent to put together such a top-notch event in its inaugural year. Next year's summit should be even more of a must-do for anyone working digital at senior levels in all kinds of businesses."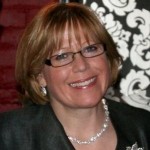 "David, here's a handy C^3 test for conference value: Did I learn at least three new perspectives? Check. Did I meet at least three interesting people? Check. Did I take back at least three relevant pieces of news I can use? Check. Flying colors for the Chief Digital Officer Summit 2013! Thank you so much, and yes, I'd be very pleased to participate next year!"

"Congratulations to David Mathison and his team on the simply amazing job they did on the inaugural Chief Digital Officer Summit. Probably the most informative, insightful, on target, entertaining, collaborative, thought provoking, and inspiring conferences I have ever attended. I learned more about my business and what I do in the past 12 hours than I have from any research white paper, articles or blogs over the past 12 months. The range of topics and speakers assembled were incredibly diverse, informative, collaborative, and most of all, inspiring. It has invigorated me to be the best possible professional CDO I can be. David Mathison's skills as a moderator were impeccable, bringing out the best of the speakers and keeping the conversation flowing. His intimate and insightful knowledge of this space is only out-shined by his humility and graciousness. Kudos to David and his organizing team."
< More News