The most feared term in the telecommunications industry is "dumb-pipe."
It's a term coined for outdated internet providers, unable to compete with insurgents like Google Voice and Skype when it comes to calling services.
To avoid the dreaded label, Australian telecom Telstra tapped Gerd Schenkel in 2011 to lead their newly established Telstra Digital division as Executive Director.
What followed is a perfect example of how a concerted digital transformation strategy can make a legacy organization dramatically more competitive.
Within two years the company's digital service transactions increased 69%, digital sales increased 102% and the number of digital customer contacts per month was up 130%, to 23 million.
That's why we are honored to announce that Gerd Schenkel will be featured headliner at the inaugural Sydney CDO Summit on 1 March 2016 at the UTS Business School and presented by Accenture Digital.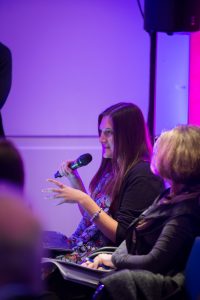 In this intimate fireside chat, Gerd will discuss how he was able to provide superior digital services by openly engaging his audience.
And to practice what he preaches, he will include you, the audience.
Other than a brief presentation, the majority of the fireside chat will be a dedicated interactive session where Gerd will take questions and engage in open dialogue with the audience.
To top it off, Paul Smith, Technology Editor at The Australian Financial Review will be moderating the session.
As Executive Director, Schenkel's role is to deliver a comprehensive, relevant and integrated digital experience for all Telstra customers.
In 2014, he established Digital First, Telstra's enterprise-wide digitalization program that aims to build a multi-channel digital eco-system for all customers and employees, including retail stores, contact centres, field technicians, as well as the digitisation of products and processes.
Prior to joining Telstra, Schenkel founded UBank for National Australia Bank. UBank quickly became Australia's fastest growing deposit bank, and now has grown to almost $20b in customer footings.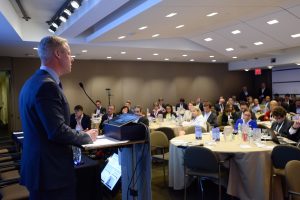 Other previous roles have included Customer Strategy, Customer Relationship Management and Cross Marketing for NAB's Australian businesses, Director of Strategy for Citigroup in Australia, as well as the Chief Manager of Strategy Development and Implementation for BankWest/ HBOS.
Prior to that, Gerd was a Management Consultant with The Boston Consulting Group based in Sydney, Los Angeles and New York where he advised blue chip corporate clients on their business strategy and growth agendas.
Gerd has a Master degree in Engineering (Robotics) and an MBA from the Columbia Business School in New York.
Paul Smith writes on technology specialising in enterprise IT, web, gadgets. Based in Sydney, Smith is Technology Editor, with more than 10 years experience as a journalist, writing about all areas of technology ranging from big business successes and failures to emerging start-ups and the changing nature of gadgets and media.
Don't miss this chance to meet Australia's digital leaders – register now to save your seat at the inaugural Sydney CDO Summit.
See Select Sydney Speakers:
Gerd Schenkel
Executive Director
Telstra Digital
Telstra

Michelle Fitzgerald
Chief Digital Officer
City of Melbourne

Tom Quinn
Former CIO/CTO
News Corp

Rebekah Horne
Chief Digital Officer
National Rugby League

Paul Shetler
CEO
Australia's Digital
Transformation Office

Bronwyn van der Merwe
Group Director and
Managing Director
Fjord Australia

Gary Wheelhouse
Chief Digital Officer
Harvey Norman

Kate Burleigh
Managing Director
Intel Australia/NZ

Lee Hickin
Product Manager,
Internet of Things
Microsoft
If you are tasked with understanding what digital leaders must do in order to succeed in almost any industry, the best place to learn more is at the CDO Summit.
Register today for the Sydney CDO Summit on 01 March, 2016, hosted at the UTS Business school and presented by Accenture Digital.
Also sign up now to lock in our Early Bird Discount for NYC 27 April 2016 today since this discount will be ending on 29 February 2016!
Register today:

Want to know what to expect at CDO Summit events?
Watch this quick video to find out:

The CDO Summit is the "must-attend" digital event of the year. The 2013, 2014 and 2015 CDO Summits received stellar endorsements from dozens of speakers and attendees alike: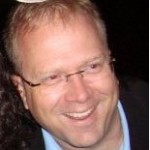 "Sometimes a conference comes along that hits the trifecta – hot topic, high-caliber attendees, and stellar location. The first Chief Digital Officer Summit reached that mark with ease, and I look forward to attending the next one."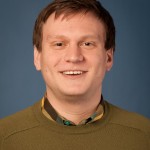 "Congratulations and thanks to David Mathison for spotting the need for community and collaboration in the growing Chief Digital Officer space, and for having the wherewithal, network, and organizational talent to put together such a top-notch event in its inaugural year. Next year's summit should be even more of a must-do for anyone working digital at senior levels in all kinds of businesses."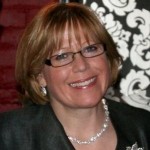 "David, here's a handy C^3 test for conference value: Did I learn at least three new perspectives? Check. Did I meet at least three interesting people? Check. Did I take back at least three relevant pieces of news I can use? Check. Flying colors for the Chief Digital Officer Summit 2013! Thank you so much, and yes, I'd be very pleased to participate next year!"

"Congratulations to David Mathison and his team on the simply amazing job they did on the inaugural Chief Digital Officer Summit. Probably the most informative, insightful, on target, entertaining, collaborative, thought provoking, and inspiring conferences I have ever attended. I learned more about my business and what I do in the past 12 hours than I have from any research white paper, articles or blogs over the past 12 months. The range of topics and speakers assembled were incredibly diverse, informative, collaborative, and most of all, inspiring. It has invigorated me to be the best possible professional CDO I can be. David Mathison's skills as a moderator were impeccable, bringing out the best of the speakers and keeping the conversation flowing. His intimate and insightful knowledge of this space is only out-shined by his humility and graciousness. Kudos to David and his organizing team."
< More News