The first time most people heard of Watson, IBM's artificially intelligent computer, was when it won the quiz show Jeopardy against two brilliant former (human) champions in 2011.
A few years later, Watson moved on to a more ambitious challenge: the cure for cancer.
In partnership with the Baylor College of Medicine, Watson looked through thousands of pages of medical research literature to identify dozens of potential ways to target cancer-linked proteins.
"Something like 700,000 interesting medical papers are published every year. I'm pretty sure my doctor hasn't read all of them," quipped Steve Abrams, Distinguished Engineer & Director with Watson Life at IBM. "Decades worth of research done in three weeks is good."
Abrams was part of a panel of experts and Chief Digital Officers who have used digital and data innovation to revolutionize the way they do research and development, held at the 2015 CDO Summit, on April 29, 2015, hosted at Thomson Reuters in New York City.
[bctt tweet="Get advice from digital leaders at @ElsevierConnect @HarvardBiz @IBMWatson The CDM Group @Bayer http://bit.ly/1gxBnXD via @BeTheMedia" via="no" url="no"]
Panelists included, shown from left to right in the photo and video below:
Sumita Singh (Moderator): SVP Marketing, R&D Solutions at Elsevier
Eric Hellweg: Managing Director, Digital Strategy & Editorial Director at Harvard Business Review
Steve Abrams: Distinguished Engineer & Director with Watson Life at IBM
Jo Ann Saitta: Chief Digital Officer at The CDM Group
Jessica Federer: Chief Digital Officer at Bayer
The Data Avalanche
"Oh my God—there is just so much data! How can I leverage this as an organization?" moderator Sumita Singh asked the panel. "How do we help our customers make the next big discovery?"
Organizations with a bent toward R&D have relied on data for decades, centuries even.
"For over 150 years, data has been the cornerstone of pretty much every innovation at Bayer.  What has changed is we have a lot more data," Jessica Federer said.
Data has been at the heart of innovation at IBM since its beginning, when the company's founder (after whom the Watson computer was named) developed the first mechanical tabulating machines, for use in the 1900 census. Just like today, innovation then saved time: Done manually, the results of the 1900 census would not have been available until after the next census occurred.
Later, programmable electric computers gave birth to the digital age. Now Abrams believes we have entered a "third era" of computing, where systems like Watson can unlock value even from unstructured information.
"One thing that's driving that change is the cliché: the avalanche of data. We're completely overwhelmed," Abrams said. "Organizations are crying out for partners and solutions that can help them deal with the avalanche of data."
Like its great-grandfather, the tabulation machine, Watson is able to do work that would take humans decades to complete. "One of the key drivers is the technical capabilities of today that we didn't have before," he said.
"The barrier to knowledge and entry to digital is so much lower, and that's the opportunity," Jo Ann Saitta remarked.
View the video below:
 Want to watch more videos? Find out why companies with Digital Masters are 26% more profitable than their industry competitors
Organizational Challenges
Considering that companies that employ digital masters are on average 26% more profitable than their industry competitors, it's no surprise that panelists at the CDO Summit in April agreed that strong leadership across the organization is the key to mastering the wave of digital and data innovation in R&D.
"It's more likely that companies get things wrong than get things right, because this kind of transformation is incredibly hard," Eric Hellweg said. "One of them is not understanding the managerial implications of being data aware.
"If you think you manage what you measure, suddenly we can measure everything," he added.
"There's not a 'digital department,' or there shouldn't be," Saitta said. "I have seen success in just educating the organization, [and learning] who might have this perception that digital is just too techy or too complicated—it's not."
To get positive results, Chief Digital Officers and Chief Data Officers need to step in across the organization.
"Previously, the CIOs and the different silo'd heads for each business ran their business. And now what's changed for us is that we're connected," Federer said. "We've come across the whole business to drive this transformation."
"You're starting to see great examples all over the place of the benefits of cross-platform, interdisciplinary thinking," Hellweg noted. "You're seeing roles really beginning to shift to reflect that."
Implementing Change
Top-down leadership from a CDO, coupled with the elimination of silos, can allow an organization to use its data in innovative and very profitable ways. But as many CDOs know, this is in many cases easier said than done. Our panelists had several strategies every Chief Digital Officer should be aware of.
"Most large organizations respond better to risk than they do to opportunity," Federer explained. "You don't want to underestimate the power of regulatory and compliance to help your digital transformation."
Saitta agreed, adding, "The best companies that we worked with, they take digital and data in small chunks. We do pilots. We don't boil the ocean at one time."
Once the organization has been set on the path of transformation, the CDO needs to align that process with the customers' needs. "If you look at the customer journey, in many cases it puts the lie to your organizational structure," Hellweg remarked.
"Every step along the way, it's measured against that one simple question: Does it make the experience with Bayer better?" Federer explained. "If not, then it's not a priority."
A New Era
R&D giants like Bayer and IBM built their success on the acquisition and implementation of data. Today, every organization, regardless of sector, has access to immense amounts of data that only a few years ago was unobtainable. Artificially intelligent systems like Watson may soon help us unlock even more value from this avalanche of information. The best way to take advantage of this trend is by hiring good Chief Digital Officers and Chief Data Officers capable of transforming their organization to be more data-focused, and ultimately customer- focused, than ever before.
– By Andrzej Sienko
— #30# —
---
If you are tasked with understanding what digital leaders must do in order to succeed in almost any industry, the best place to learn more is at the CDO Summit.
GOOD NEWS: Due to popular demand, our 2017 CDO Summits will be TWO-DAY events, starting with our upcoming Sydney CDO Summit on March 1-2, 2017!
Day 1 will focus on DIGITAL TRANSFORMATION.
Day 2 will focus on DATA and ANALYTICS.
As usual, we've stacked the agenda with the BEST digital and data leaders in the public and private sector. Come for one day, or even better, both days, to maximize your investment.
Save by locking in the Early Bird pricing for our Sydney CDO Summit, March 01-02, 2017, and Early Bird pricing for our NYC CDO Summit on April 26-27 2017.
The CDO Summit is the "must-attend" digital event of the year. The 2013, 2014 and 2015 CDO Summits received stellar endorsements from dozens of speakers and attendees alike: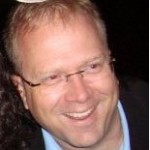 "Sometimes a conference comes along that hits the trifecta – hot topic, high-caliber attendees, and stellar location. The first Chief Digital Officer Summit reached that mark with ease, and I look forward to attending the next one."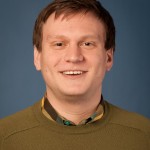 "Congratulations and thanks to David Mathison for spotting the need for community and collaboration in the growing Chief Digital Officer space, and for having the wherewithal, network, and organizational talent to put together such a top-notch event in its inaugural year. Next year's summit should be even more of a must-do for anyone working digital at senior levels in all kinds of businesses."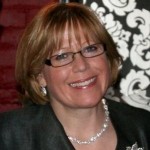 "David, here's a handy C^3 test for conference value: Did I learn at least three new perspectives? Check. Did I meet at least three interesting people? Check. Did I take back at least three relevant pieces of news I can use? Check. Flying colors for the Chief Digital Officer Summit 2013! Thank you so much, and yes, I'd be very pleased to participate next year!"

"Congratulations to David Mathison and his team on the simply amazing job they did on the inaugural Chief Digital Officer Summit. Probably the most informative, insightful, on target, entertaining, collaborative, thought provoking, and inspiring conferences I have ever attended. I learned more about my business and what I do in the past 12 hours than I have from any research white paper, articles or blogs over the past 12 months. The range of topics and speakers assembled were incredibly diverse, informative, collaborative, and most of all, inspiring. It has invigorated me to be the best possible professional CDO I can be. David Mathison's skills as a moderator were impeccable, bringing out the best of the speakers and keeping the conversation flowing. His intimate and insightful knowledge of this space is only out-shined by his humility and graciousness. Kudos to David and his organizing team."
< More News