"Banking is necessary but banks are not."
While this infamous prediction from Bill Gates hasn't come true yet, it might if banks don't respond properly to digital disruption, said James Haycock, Managing Director at Adaptive Lab.
In his presentation "Bye Bye Banks?" held at the 2nd annual U.K CDO Summit, presented by Accenture Strategy, on October 7th, 2015 at 30 Euston Square, London, Haycock discussed the types of disruption threatening banks today and revealed one important way they can respond.
Haycock is co-author of Bye Bye Banks?: How Retail Banks are Being Displaced, Diminished and Disintermediated by Tech Startups and What They Can Do to Survive.
He argued that there is a three stage disruption scenario that is currently underway in the banking sector:
1. Displaced
Existing organizations are getting displaced by the arrival of new players.
"These new players are free of the legacy that traditional banks have," Haycock explained.
TransferWise, a UK-based peer-to-peer money transfer service is one example of this. The service grew in popularity because it avoided the costly bank and service fees associated with traditional international bank transfers.
One advantage these disruptors have is efficiency and lower costs. "They're leveraging the luxury of not having a legacy cost space," he said.
New regulations may also play in the favor of the disruptors, Haycock said.
In Europe, the upcoming PSD2 series of regulations will require banks to offer their API's to third parties, creating further opportunities for startups to develop services previously offered by the banks themselves.
"This will accelerate this movement of banks being displaced from their customers."
2. Diminished
Not only will bank revenues be diminished in the wake of disruption, switching frequency will increase greatly.
New payment methods and applications will allow consumers to switch between different bank accounts or services on a case-by-case basis.
Rather than using a bank-issued credit or debit card, in the future consumers will have a digital wallet or smart card that can utilize multiple services. The digital wallet will automatically choose a financial service based on spending habits: if the consumer is a frequent flyer, it will choose a payment method that gives them more frequent flyer miles, for example.
Haycock said Apple Pay is an early example of this innovation.
3. Disintermediated
The final stage of disruption in the financial industry will be total disintermediation. Consumers will be able to send payments without going through a clearing bank to enable that to happen.
The blockchain is one model that can do this. It's a system that allows transactions to happen by distributing secure information across many users' computers.
Combined with the bitcoin crypto currency, it cuts out the middle-man in financial transactions: the banks.
Blockchains "allow a complete change in how interactions are happening."
To find the one big way banks can deal with digital disruption, read more below. 
CDO Club registered members can read the rest of the article and view the video, below. To register, visit here: https://cdoclub.com/membership .....
If you are tasked with understanding what digital leaders must do in order to succeed in almost any industry, the best place to learn more is at the
CDO Summit
.
Register today for the Sydney CDO Summit on 01 March, 2016, presented by Accenture Digital.
Also sign up now to lock in our Super Early Bird Discount for NYC in April 2016, and Toronto in July 2016.
Reserve your place now:

The CDO Summit is the "must-attend" digital event of the year. The 2013, 2014 and 2015 CDO Summits received stellar endorsements from dozens of speakers and attendees alike:

"Thank you for an intense and inspiring U.K. CDO Summit. The content and networking were well worth the trip and investment."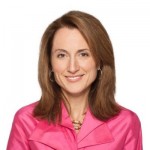 "The NYC CDO Summit was an awesome day - content - speakers - learnings. Everything."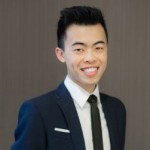 "The opportunity to keynote at the inaugural U.K. CDO Summit in London was once in a lifetime experience. As the world's youngest CDO, I learned valuable lessons from other digital leaders and gained a greater sense of confidence and energy leaving the event.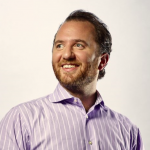 "Great experience at the CDO Summit in NYC. Hats off to David Mathison (@BeTheMedia) and the organizers for getting so many incredible digital leaders in one room, year after year."
< More News