When he graduated from Harvard Business School, Ken Kragen saw his classmates go on to run megacorporations like IBM, Kodak, and Proctor & Gamble.
Yet he decided instead to manage a young, up-and-coming singing group. Within a year he'd taken that group to the number two selling act on RCA Records behind Elvis Presley.
Kragen has always taken risks and thought well outside the box. This has helped him create superstar careers for many of the world's biggest entertainers, such as Lionel Richie, Kenny Rogers, Olivia Newton John, and the Bee Gees.
It also helped him to conceive and organize some of the largest and most successful humanitarian events in our nation's history, including "We Are the World," "Hands Across America," "NetAid," and parts of "LiveAid."
On the evening of April 22nd, Ken Kragen will share his unique skills as a creative marketer and his unparalleled ability to accomplish the seemingly impossible with those attending the Chief Digital Officer Summit at Time Warner in New York.
His presentations are legendary, offering proven techniques that can be applied immediately to everything you do, while being spiced with fun and surprises.
Kragen currently teaches a course called "Stardom Strategies" at UCLA's famed Herb Alpert School of Music and does major consulting work for corporations and nonprofits.
His best-selling book, "Life Is Contact Sport," is still available, and his concept of "The Magic of Threes" has become a widely used, incredibly effective sales and marketing tool. He'll share that and much more with the Summit's attendees.
Kragen is most proud of being one of the very few private citizens to have received the coveted United Nation's Peace Medal. He has also been honored by the NAACP, the Los Angeles Advertising Women, and the Boys & Girls Clubs of America.
He's received two MTV Awards, an American Music Award, and several Emmy nominations.
Included in Kragen's impressive resume are hundreds of hours of highly successful film and television productions, ranging from the groundbreaking "Smothers Brothers Comedy Hour" to Kenny Roger's five "Gambler" miniseries and, more recently, the wonderfully successful live-action, full-length feature film series, "The 12 Dogs of Christmas."
CDO Summit curator David Mathison said, "Chief Digital Officers are often tasked with seemingly overwhelming challenges. Ken's presentations show participants how to accomplish the impossible, and are legendary with surprises and proven techniques that can be applied immediately, to almost any endeavor."
"Anyone who can get 6.5 million people to join hands in a human chain across America is someone we all should pay attention to," continued Mathison.
Ken's presentation will show Summit participants:
● Some of the marketing techniques that he used to get 6½ million people to hold hands in one continuous line from Battery Park in New York through 17 states to the Queen Mary in Long Beach, California.
● He'll take us behind-the-scenes at the recording of "We Are The World," and show us why Thorton Wilder was correct when he said "Every great thing balances on the razor edge of disaster."
● He'll also share with us a concept called "The Magic of Threes" that we can use immediately in our business and personal life to get people's attention and sell them anything.
Don't miss Ken's presentation on "Accomplishing the Impossible" at the CDO Summit.
It promises to be a very special experience, and will send you away with real-world, tested concepts you will use for years to come.
---
NOTE: The CDO Club is now a membership site. You'll need to register in order to continue enjoying our posts. To register or for more information, click here. 
If you are tasked with understanding what digital leaders must do in order to succeed in almost any industry, the best place to learn more is at the fast-approaching NYC Chief Digital Officer Summit, presented by Capgemini on April 29 2015.
Take advantage of our Super Early Bird Discount  for New York City in April 2015, Amsterdam in July 2015, Toronto in September 2015, London in October 2015, and Sydney in February 2016.  Reserve your place now: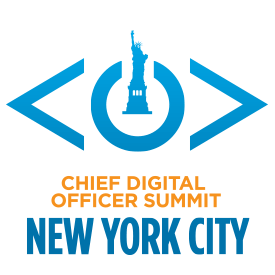 NYC 2015 Speakers:
Dr. Didier Bonnet
SVP and Global Practice Leader
Capgemini Consulting

Jessica Federer
Chief Digital Officer
Bayer

Jo Ann Saitta
Chief Digital Officer
The CDM Group

Johanna Murphy
CMO & Digital Director
Ivanka Trump

Sree Sreenivasan
Chief Digital Officer
Metropolitan Museum of Art

Sumita Singh
Senior Vice President
Marketing, Corporate Markets
Elsevier
The CDO Summit is the "must-attend" digital event of the year. The 2013 and 2014 CDO Summits received stellar endorsements from dozens of speakers and attendees alike:
< More News