Sree Sreenivasan, the first Chief Digital Officer for the Metropolitan Museum of Art, will team up with Perry Hewitt, the first Chief Digital Officer at Harvard University, to give a joint keynote address at the 2014 Chief Digital Officer Summit, April 22–23, 2014.
Sreenivasan joined the Met after spending 20 years at Columbia University as a member of the faculty of the Columbia Journalism School, and a year as the university's first Chief Digital Officer.
In 2009, Sreenivasan was named one of AdAge's 25 media people to follow on Twitter and in 2010 was named one of Poynter's 35 most influential people in social media.
This year, Sreenivasan was named by the CDO Club and Klout as the most influential Chief Digital Officer, as well as the most followed Chief Digital Officer on Twitter.
Perry Hewitt was also ranked by the CDO Club and Klout as the fourth most influential Chief Digital Officer.
Hewitt was appointed Chief Digital Officer at Harvard in 2011, where she is charged with the university's efforts to develop a digital strategy for communications and engagement for audiences including the public, media, and some 375,000 alumni worldwide.
She previously served as Vice President for Marketing at Crimson Hexagon, and has held several high-level digital marketing, editorial, and client service roles at publishing and technology firms such as Razorfish, ArsDigita, Harcourt Online, and Lotus Development Corporation.
She has acted as a consultant to major media companies on online product development, and began her career in publishing at Houghton Mifflin Company.
Hewitt and Sreenivasan both participated on the Education panel at the 2013 Chief Digital Officer summit (see video here), where they examined the enormous disruptive changes that digital technologies were having on higher education.
The panel covered, among other topics, Massive Online Open Courses, or MOOCs, which Sreenivasan said have raged through academia faster than any other technology.
Hewitt added that while interest and hype about digital disruption in higher education is tremendous, the MOOCs and other services should not result in "a flight from quality."
At Harvard, she said, her mission is creating a digital presence that will be "Harvard quality with BuzzFeed agility."
The keynote will be moderated by Eric Hellweg, the Managing Director of Digital Strategy and Editorial Director at the Harvard Business Review.
---
NOTE: The CDO Club is now a membership site. You'll need to register in order to continue enjoying our posts. To register or for more information, click here. 
If you are tasked with understanding what digital leaders must do in order to succeed in almost any industry, the best place to learn more is at the fast-approaching NYC Chief Digital Officer Summit, presented by Capgemini on April 29 2015.
Take advantage of our Super Early Bird Discount for Amsterdam in September 2015, London in October 2015, Sydney in February 2016, and Toronto in July 2016. Reserve your place now: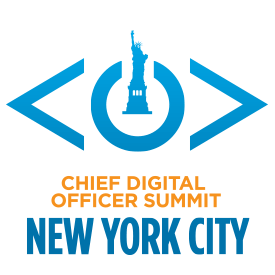 NYC 2015 Speakers:
Dr. Didier Bonnet
SVP and Global Practice Leader
Capgemini Consulting

Jessica Federer
Chief Digital Officer
Bayer

Jo Ann Saitta
Chief Digital Officer
The CDM Group

Johanna Murphy
CMO & Digital Director
Ivanka Trump

Sree Sreenivasan
Chief Digital Officer
Metropolitan Museum of Art

Sumita Singh
Senior Vice President
Marketing, Corporate Markets
Elsevier
The CDO Summit is the "must-attend" digital event of the year. The 2013 and 2014 CDO Summits received stellar endorsements from dozens of speakers and attendees alike:
< More News