The facts are clear: An increasing number of Chief Digital Officers (CDOs) are being tapped to become CEOs.
Earlier this year, JB Perette, CDO of Discovery Communications, was appointed CEO of Discovery Networks International.
According to the new CDO Talent Map 2014, by CDO Club founder David Mathison, seven Chief Digital Officers became CEOs, and four CDOs became Board Directors in 2013 alone.
That's a staggering figure, considering there are just a few hundred CDOs to date.
Stunning enough that our original research was quoted by McKinsey & Company, the MIT Sloan Management Review, ZDNet, I-CIO, and CMS Wire, among others.
Examples of prominent CDOs who made the leap to CEO, in the last couple of years include:
Michael Bloom: Former CDO at Wenner Media, CEO at the Guardian News and Media, North America
Paul Gunning: Former CDO at Tribal DDB and global CDO for DDB, currently CEO at DDB Chicago
Jean-Philippe Maheu: Former CDO at Oglivy & Mather, became CEO at Bluefin Labs, currently Managing Director for Global Brand and Agency Strategy at Twitter
Charlie Redmayne: Former EVP and CDO at HarperCollins Publishers, currently CEO at HarperCollins UK
These ascensions are happening quickly. Why?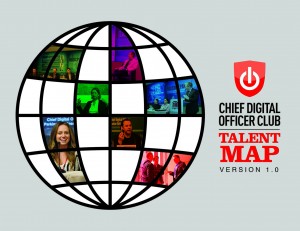 First, it might be helpful to look backward at their career paths, to see how they got to be Chief Digital Officers in the first place.
Which is exactly what we've done for the 2014 CDO Talent Map, which will be presented during Mathison's opening keynote at the 2nd annual CDO Summit on Tuesday April 22 at 8am.
We explored the backgrounds of hundreds of Chief Digital Officers, which resulted in some stunning statistics:
More than 60% of Chief Digital Officers in the Advertising sector had previous experience as CEO, President, GM, or Executive Director.
More than 30% of Chief Digital Officers in the Media sector had previous experience as CEO, President, GM, or Executive Director.
So, it is not surprising that seven CDOs became CEO in 2013.
What's surprising is that there weren't more than seven......
NOTE: The CDO Club is now a membership site. You'll need to register in order to continue enjoying our posts. To register or for more information, click here. 
If you are tasked with understanding what digital leaders must do in order to succeed in almost any industry, the best place to learn more is at the fast-approaching NYC Chief Digital Officer Summit, presented by Capgemini on April 29 2015.
Take advantage of our Super Early Bird Discount for Amsterdam in September 2015, London in October 2015, Sydney in February 2016, and Toronto in July 2016. Reserve your place now: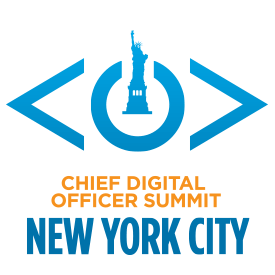 NYC 2015 Speakers:
Dr. Didier Bonnet
SVP and Global Practice Leader
Capgemini Consulting

Jessica Federer
Chief Digital Officer
Bayer

Jo Ann Saitta
Chief Digital Officer
The CDM Group

Johanna Murphy
CMO & Digital Director
Ivanka Trump

Sree Sreenivasan
Chief Digital Officer
Metropolitan Museum of Art

Sumita Singh
Senior Vice President
Marketing, Corporate Markets
Elsevier
The CDO Summit is the "must-attend" digital event of the year. The 2013 and 2014 CDO Summits received stellar endorsements from dozens of speakers and attendees alike: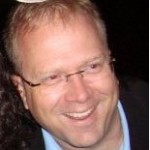 "Sometimes a conference comes along that hits the trifecta – hot topic, high-caliber attendees, and stellar location. The first Chief Digital Officer Summit reached that mark with ease, and I look forward to attending the next one."

"The Chief Digital Officer Summit was outstanding. Why? Candid panels with top players in the digital community. Splendid break-time conversations. And, savvy facilitation, Mathison Style."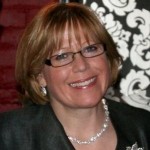 "David, here's a handy C^3 test for conference value: Did I learn at least three new perspectives? Check. Did I meet at least three interesting people? Check. Did I take back at least three relevant pieces of news I can use? Check. Flying colors for the Chief Digital Officer Summit 2013! Thank you so much, and yes, I'd be very pleased to participate next year!"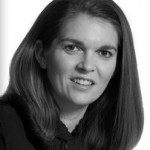 "Congratulations on an exceptional first CDO Summit. I truly enjoyed all the panel discussions as well as the intimate environment where I was able to meet such amazing people. The conversations were very enlightening and touched on all the challenges my team and I face on a technology, content, and culture front. I look forward to participating next year."
< More News