"Not everybody shops online, and not everybody shops offline," said Faisal Masud, CDO & EVP of Global E-Commerce at Staples.
Masud highlights just how interesting and complex the challenge of a retail Chief Digital Officer can be.
You're neither completely online nor off. Doomsayer predictions that every brick-and-mortar store would be demolished and replaced with a website landing page haven't proven true.
Yet today it's impossible to do retail without being a digital business.
At the same time, it's more complicated to find digital talent because of the unique demands of customer experience in retail.
When Chief Digital Officers were first being hired a decade ago, they cut their teeth in the advertising and media sectors.
In fact, as recently as our 2014 CDO Talent Map (based on 2013 data) found that 54% of CDOs were employed in those two sectors, with only 7% of CDOs working in retail.
"The challenge that you face of people coming from media outlets, the ad space, or media space, is kind of like expecting PhD's to fly 747's," said Masud.
"They've never done retail; they don't understand retail. They don't know how to figure out what a consumer needs, whether it's online or offline."
Fast forward to today, and the retail C-suite is being stacked by CDOs with direct experience in retail, digital, e-commerce, and UX/UI, as evidenced by this article in Internet Retailer last month, "Why Chief Digital Officers Are All The Rage"
"Retailers are giving e-commerce executives more of a say, and often a promotion, as online sales outpace store sales.

Target Corp. is the latest in a growing crop of retailers to appoint a Chief Digital Officer whose job reflects the growth of online sales and the influence digital channels have on all areas of the business.

Target, No. 22 in the Internet Retailer 2016 Top 500 Guide, on Tuesday announced it had promoted e-commerce veteran Jason Goldberger to the new position.

In doing so, Target became the fifth major retailer to create such a position in the past year.

'It is an indication of how important digital is for Target and how important it will be in the future,' Goldberger says of his promotion."
Target joins Nike Inc., Vitamin Shoppe, LVMH Group, Boot Barn, The Wet Seal, and others as adding Chief Digital Officers to the C-Suite.
That's not all. There's more.
In a March 14 2016 interview with CMSWire ("More Digital Business = More Chief Digital Officers"), CDO Club founder David Mathison said Nike's decision to hire Adam Sussman as CDO comes on the heels of similar moves by other retailers including American Apparel, American Eagle Outfitters, Beachbody, Bebe Stores, Benetton, Burberry, Haggar Clothing Co., Kohls, Luxottica, L'Oréal, Mens Wearhouse, New Balance, and Under Armour, among others.
Want yet more examples?
Check out our recent Chief DIGITAL Officer JOBS Update for May 2016 here.
That's why Masud and two other digital leaders in retail and customer experience joined us at the 2015 NYC CDO Summit on Wednesday, April 29, 2015, hosted at Thomson Reuters in New York City, for an important panel on "Improving the Digital Customer Experience in Retail".
Panelists included, shown from left to right in the photo and video below:
Joe Johnston: VP, Experience Innovation at Universal Mind
Ryan Bonifacino: Former SVP, Digital at Alex and Ani, LLC
Faisal Masud: CDO & EVP Global E-Commerce at Staples
David Mathison (moderator): Curator at CDO Summit; Founder of CDO Club
They revealed 5 top strategies on how Chief Digital Officers can improve customer experience in retail:
CDO Club registered members can watch the video and read the rest of the Top 5 Customer Experience Strategies for Chief Digital Officers in Retail.
To register, visit here: https://cdoclub.com/membership .....
If you are tasked with understanding what digital and data leaders must do in order to succeed in almost any industry, the best place to learn more is at the CDO Summit.
Our CDO Summits cover DIGITAL TRANSFORMATION, DATA, and ANALYTICS.
We stack the agendas with the BEST digital and data leaders in the public and private sector.
The CDO Summit is the "must-attend" digital event of the year. The 2013, 2014 and 2015 CDO Summits received stellar endorsements from dozens of speakers and attendees alike: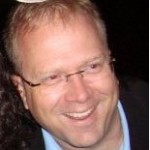 "Sometimes a conference comes along that hits the trifecta – hot topic, high-caliber attendees, and stellar location. The first Chief Digital Officer Summit reached that mark with ease, and I look forward to attending the next one."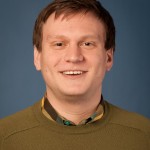 "Congratulations and thanks to David Mathison for spotting the need for community and collaboration in the growing Chief Digital Officer space, and for having the wherewithal, network, and organizational talent to put together such a top-notch event in its inaugural year. Next year's summit should be even more of a must-do for anyone working digital at senior levels in all kinds of businesses."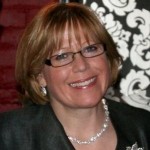 "David, here's a handy C^3 test for conference value: Did I learn at least three new perspectives? Check. Did I meet at least three interesting people? Check. Did I take back at least three relevant pieces of news I can use? Check. Flying colors for the Chief Digital Officer Summit 2013! Thank you so much, and yes, I'd be very pleased to participate next year!"

"Congratulations to David Mathison and his team on the simply amazing job they did on the inaugural Chief Digital Officer Summit. Probably the most informative, insightful, on target, entertaining, collaborative, thought provoking, and inspiring conferences I have ever attended. I learned more about my business and what I do in the past 12 hours than I have from any research white paper, articles or blogs over the past 12 months. The range of topics and speakers assembled were incredibly diverse, informative, collaborative, and most of all, inspiring. It has invigorated me to be the best possible professional CDO I can be. David Mathison's skills as a moderator were impeccable, bringing out the best of the speakers and keeping the conversation flowing. His intimate and insightful knowledge of this space is only out-shined by his humility and graciousness. Kudos to David and his organizing team."
< More News