NEW YORK, April 29, 2015 – CDO Club, the world's first and largest community of C-suite digital leaders, with over 1,000 members, today named Adam Brotman, Starbucks Coffee Company's Chief Digital Officer, the 2015 U.S. Chief Digital Officer of the Year.
Brotman was named the recipient of the award during CDO Club founder David Mathison's keynote presentation, "Hall of Fame: CDOs Who Have Become CEO and Board Directors," at the 3rd annual CDO Summit, sponsored by Capgemini, on Wednesday, April 29, 2015, and hosted at Thomson Reuters in New York City.
Adam Brotman's US CDO of the Year 2015 Acceptance Speech
"I really want to thank you for this recognition, but I can only accept this on behalf of the entire cross-functional team at Starbucks who work every day to bring our digital platforms and experiences to life. Everything we do is a team effort here, and so this recognition belongs to the team more than me.

I wish I could be there in person, of course. And would have been – but I am in Dallas at the quarterly Neiman Marcus board of directors meeting today, and couldn't get there in time.

I am intrigued and impressed by the work and energy around the CDO Club.  Have been for years.  As your members know better than anyone else, the concept of a top "digital" leader in an organization is a relatively new concept for almost every single company that is not a traditional "tech company'.  This new – and somewhat amorphous – function sits at the intersection of technology, marketing, design, strategy and operations.  Now every company is realizing that they have to become a 'tech company' in some ways, and wrestling with what it means from a strategic, brand and organizational perspective.  So having a forum of C-suite digital leaders to compare notes and learn from one another is critical and super helpful.  Thank you for everything you are doing."
Brotman joined Starbucks in April 2009, and under his leadership the company has become a leader in mobile payments, with more than 18% of its U.S. store transactions occurring via mobile. Additionally, the company processes more than 8 million mobile payments per week.
Starbucks Coffee Company's Adam Brotman named U.S. Chief Digital Officer of the Year 2015 http://t.co/hVRupbPNm0 congrats @adambrotman!

— Ben Straley (@bstraley) April 30, 2015
Brotman also led the team responsible for piloting Starbucks Mobile Order & Pay in 2014, a mobile ordering feature integrated within the Starbucks app that allows customers to place their order as well as pay for their food and beverage items in advance of visiting their store. The feature has been rolled out in 650 locations in the Pacific Northwest.
The program has resulted in Goldman Sachs choosing Starbucks Corporation as its "top pick in restaurants," reported the Wall Street Journal.
Brotman previously served as Starbucks senior vice president and general manager of Digital Ventures, where he led the enterprise digital platform strategy, roadmap, and delivery for core Web and mobile offerings, including the Starbucks Digital Network, Wi-Fi, StarbucksStore.com, Starbucks mobile apps, and Starbucks.com.
Before joining Starbucks, Brotman was CEO at Barefoot Yoga Company, a Seattle-based e-commerce company. He served as senior vice president at the digital image licensing and e-commerce company Corbis, and founded PlayNetwork, Inc., a leading provider of in-store digital media and entertainment services for businesses worldwide.
[bctt tweet="Mobile Order and Pay team leader @adambrotman given 2015 CDO of the Year Award @Starbucks http://ow.ly/MBfXz" via="no" url="no"]
"With this award," Mathison remarked, "we recognize Adam's leadership skills and exemplary accomplishments, specifically:
Tenure: Over 6 years at Starbucks in increasingly critical roles;
Team player: Adam collaborates well with his peers across the C-suite, specifically with the CIO and CMO;
Mentor: He is a coach and mentor not only to his team, but also to CDOs everywhere;
Achievements: Adam has had numerous successful, enterprise-wide launches;
Strategy and Board service: We also recognize Adam for serving on the Board of Directors for the Neiman Marcus Group."
Mathison continued, "Adam is an inspiration, and we're proud to select him as U.S. CDO of the Year 2015."
This is the third CDO of the Year award given in the U.S. by the CDO Club.
[bctt tweet="Third Annual US CDO of the Year Award given to @Starbucks @adambrotman for 6 years of digital innovation http://ow.ly/MBfXz" via="no" url="no"]
The first-ever CDO of the Year award was bestowed in February 2013 on Teddy Goff, who served as Digital Director at Obama for America in 2008 and 2012.
The second award was given in April 2014 to Rachael S. Haot, former Chief Digital Officer of New York City in Mayor Michael Bloomberg's administration, and currently serving as Chief Digital Officer of New York State in Governor Andrew Cuomo's administration.

About the CDO Club
The CDO Club is the world's first and largest community of C-suite digital leaders. We provide our 1,000+ members with breaking news, original research, career development support, networking opportunities, and inspirational events, such as the CDO Summit. More: http://CDOClub.com
About the CDO Summit
The CDO Summit addresses the challenges and opportunities arising from Big Data, the cloud, digital disruption, and social and mobile media. Our gatherings include some of the best digital strategists and practitioners on earth, in intimate, collegial, and supportive environments designed to encourage networking, learning, and knowledge-sharing. More: http://CDOSummit.com
---
NOTE: The CDO Club is now a membership site. You'll need to register in order to continue enjoying our posts. To register or for more information, click here.
If you are tasked with understanding what digital leaders must do in order to succeed in almost any industry, the best place to learn more is at the Chief Digital Officer Summit.
Take advantage of our Super Early Bird Discount for Amsterdam, London in October 2015, Sydney in February 2016, NYC in April 2016, and Toronto in July 2016. Reserve your place now: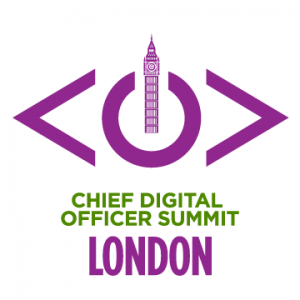 The CDO Summit is the "must-attend" digital event of the year. The 2013 and 2014 CDO Summits received stellar endorsements from dozens of speakers and attendees alike:

"The Chief Digital Officer Summit was engaging as much as it was informative. Bringing these incredible leaders together in one place and for one day speaks to David Mathison's extensive network, his ability to understand the needs of his clients, and to be ahead of the curve in this important space. It was a great use of my time, and I learned more than I ever thought I would. Great networking as well!"

"The Chief Digital Officer Summit was a very relevant topic for today's times. I was impressed by the caliber and diversity of the panel speakers, all of whom had something unique and valuable to offer. A great opportunity to learn from the best."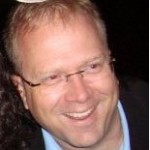 "Sometimes a conference comes along that hits the trifecta – hot topic, high-caliber attendees, and stellar location. The first Chief Digital Officer Summit reached that mark with ease, and I look forward to attending the next one."

"The Chief Digital Officer Summit was outstanding. Why? Candid panels with top players in the digital community. Splendid break-time conversations. And, savvy facilitation, Mathison Style."
< More News