In the mid-1990s, it would have been unheard of to have your location tracked by military satellites.
Today, this happens around the clock with smartphone GPS and a host of location-based mobile services.
It would have been equally odd that a high school acquaintance that you hadn't seen in 10 years knew the details of your recent family holiday.
Now this is a common occurrence thanks, of course, to Facebook and other social media properties.
What customers think is creepy or cool in personalisation has evolved considerably over the past 20 years – and it will continue to change.
In order to better understand what types of personalisation are creepy versus cool, Accenture analysed the results of a survey of 1,000 customers that explored the concept of digital trust.
Overall, the findings indicate that consumer trust, awareness, and the value that highly customized services bring are the three most important factors in terms of what makes customers comfortable with personalisation.
The research highlighted that today's digital customers expect personalisation of retail offers and services.
More than half of consumers (55%) desire personalised experiences which is tailored to their needs and preferences through every engagement channel.
Put simply, personalisation can be a powerful tool for organisations to differentiate themselves from their competitors and build customer loyalty.
However, we also know that personalisation can go disastrously wrong. What's relevant and insightful to one customer may come across as over-bearing and intrusive to another.
So, how do you strike the right balance?
To gain a better understanding of the topic, Michael Buckley, Managing Director for Accenture Interactive Australia and New Zealand, will be moderating the panel discussion "Creepy versus Cool: Striking The Right Balance In Customer Centricity And Personalisation" along with a group of experts at the inaugural Sydney CDO Summit on 1 March 2016 hosted at the UTS Business School and presented by Accenture Digital.
The panel will include: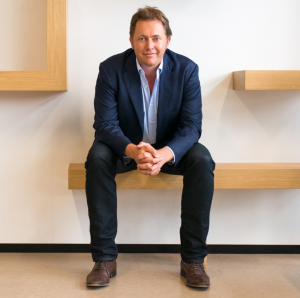 Michael Buckley: Managing Director, Accenture Interactive Australia and New Zealand
Lead for Accenture Interactive, Michael works closely with business leaders to drive efficiencies through marketing analytics, customer experience, campaign and content management and eCommerce. His career spans two decades in advertising and media, and he has led a number of organisations through large-scale business growth and transformation.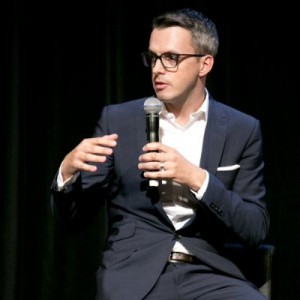 Ciarán Norris​: Director – Marketing & Business Insights Consultation at American Express
Ciarán has been working online since getting a job in an internet café in Sydney in 1999. He's worked client-side, at media and creative agencies, and in sales organisations driving innovation and an understanding of digital trends. Ciarán leads Amex's consultancy team providing marketing services and advice to its merchant clients across the JAPA region.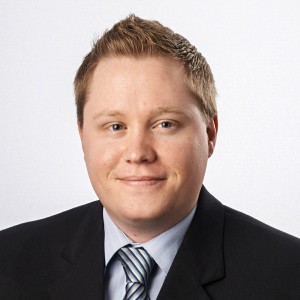 Kevin Wordon​: Head of Digital at Flight Centre Travel Group
Kevin is the Head of Digital for Flight Centre Travel Group's seven business travel brands globally. He spearheads web development, eDM, marketing automation, social marketing, customer experience marketing, UX and UI, digital signage and digital media. Kevin brings 10 years of experience in digital marketing and technology to the panel.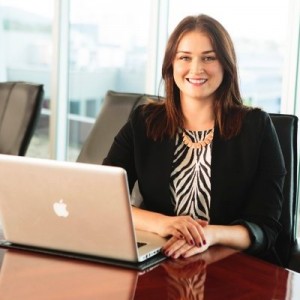 Laura Campbell: Chief Information Officer at Allianz Global Assistance Australia
A valued member of Allianz Global Assistance since 2012, Laura joined the Marketing and eCommerce team to share her knowledge and expertise in digital and technology. Her strong leadership capability has seen her move into the role of CIO. She has over 13 years' marketing experience, with the last 10 focused entirely on the digital customer experience.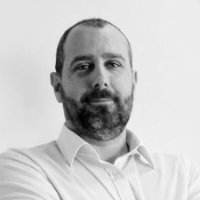 Rob Hudson​: Managing Director – Brisbane at Young & Rubicam
Rob has over 21 years' experience in digital marketing and online brand strategies. Rob has been with George Patterson Y&R since arriving in Australia eight years ago. In these years Rob and his team have delivered many world firsts in the digital marketing and social media monitoring space and has won several Cannes Lions for digital projects. Rob is a sought after public speaker on emerging digital technologies and social media strategies.
Don't miss this chance to meet Australia's digital leaders – register now to see the "Creepy versus Cool" panel at the inaugural Sydney CDO Summit.
See Select Sydney Speakers:
Gerd Schenkel
Executive Director
Telstra Digital
Telstra

Michelle Fitzgerald
Chief Digital Officer
City of Melbourne

Tom Quinn
Former CIO/CTO
News Corp

Rebekah Horne
Chief Digital Officer
Network Ten

Paul Shetler
CEO
Australia's Digital
Transformation Office

Bronwyn van der Merwe
Group Director and
Managing Director
Fjord Australia

Gary Wheelhouse
Chief Digital Officer
Harvey Norman

Kate Burleigh
Managing Director
Intel Australia/NZ

Lee Hickin
Product Manager,
Internet of Things
Microsoft
If you are tasked with understanding what digital leaders must do in order to succeed in almost any industry, the best place to learn more is at the CDO Summit.
Register today for the Sydney CDO Summit on 01 March, 2016, hosted at the UTS Business school and presented by Accenture Digital.
Also sign up now to lock in our Super Early Bird Discount for NYC in April 2016, and Amsterdam in July 2016.
Register today:

Want to know what to expect at CDO Summit events?
Watch this quick video to find out:

The CDO Summit is the "must-attend" digital event of the year. The 2013, 2014 and 2015 CDO Summits received stellar endorsements from dozens of speakers and attendees alike: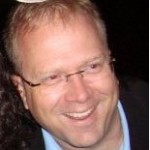 "Sometimes a conference comes along that hits the trifecta – hot topic, high-caliber attendees, and stellar location. The first Chief Digital Officer Summit reached that mark with ease, and I look forward to attending the next one."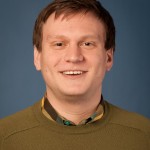 "Congratulations and thanks to David Mathison for spotting the need for community and collaboration in the growing Chief Digital Officer space, and for having the wherewithal, network, and organizational talent to put together such a top-notch event in its inaugural year. Next year's summit should be even more of a must-do for anyone working digital at senior levels in all kinds of businesses."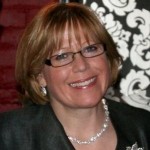 "David, here's a handy C^3 test for conference value: Did I learn at least three new perspectives? Check. Did I meet at least three interesting people? Check. Did I take back at least three relevant pieces of news I can use? Check. Flying colors for the Chief Digital Officer Summit 2013! Thank you so much, and yes, I'd be very pleased to participate next year!"

"Congratulations to David Mathison and his team on the simply amazing job they did on the inaugural Chief Digital Officer Summit. Probably the most informative, insightful, on target, entertaining, collaborative, thought provoking, and inspiring conferences I have ever attended. I learned more about my business and what I do in the past 12 hours than I have from any research white paper, articles or blogs over the past 12 months. The range of topics and speakers assembled were incredibly diverse, informative, collaborative, and most of all, inspiring. It has invigorated me to be the best possible professional CDO I can be. David Mathison's skills as a moderator were impeccable, bringing out the best of the speakers and keeping the conversation flowing. His intimate and insightful knowledge of this space is only out-shined by his humility and graciousness. Kudos to David and his organizing team."
< More News