"How do we best balance the efficiencies that algorithms and automation offer us, with the need to maintain what feels like a genuine personal connection?" asks Nancy Hallberg, Chief Marketing Officer at The Leukemia & Lymphoma Society.
Hallberg will join a panel of Chief Digital Officers and digital leaders from prestigious non-profit organizations such as the American Museum of Natural History, The Franklin Institute, Harvard Business Review, and Lincoln Center for the Performing Arts at the NYC CDO Summit, presented by Centric Digital and hosted by Thomson Reuters on April 27, 2016.
[bctt tweet="How Non-Profit CDOs Can Make Digital – Personal at #CDOSummitNYC presented by @CentricDigital on April 27, 2016 http://bit.ly/22Q50ds" via="no" url="no"]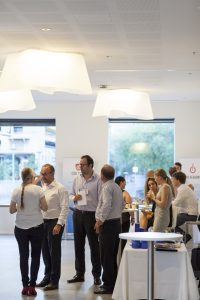 Non-profits often rely on having a close relationship with their audience and donors. "Developing donor relationships, particularly with high value donors, has traditionally been a high-touch personal endeavor," explained Hallberg.
Whether the goal is keeping public radio listeners engaged, or connecting with a big-pocket donor, digital innovation can be a tool rather than an obstacle.
This important panel will examine the strategies and tools Chief Digital Officers need to embrace to keep a non-profit organization visible and well-funded.
The panel will include:
Eric Hellweg (Moderator): Managing Director, Digital Strategy and Editorial Director at Harvard Business Review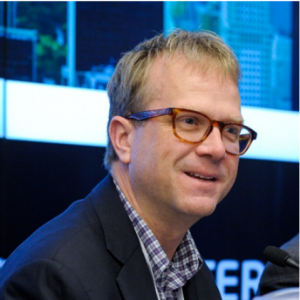 Hellweg leads the strategic direction for all of Harvard Business Review's digital products, including HBR.org, the iPad app, smartphone apps, and new product development and user experience. Hellweg joined HBR in February 2006 as the organization's first online editorial hire, and during this time, HBR.org has grown from 150k monthly uniques to nearly 6 million, and has become a leader across social media channels.
HBR.org re-launched in late 2014 and has posted record traffic and subscription sales since then, also winning the Best Design award at the Digiday Publishing Awards in March, beating out Quartz, The Guardian, and Bloomberg Politics.
Nancy Hallberg: Chief Marketing Officer at The Leukemia & Lymphoma Society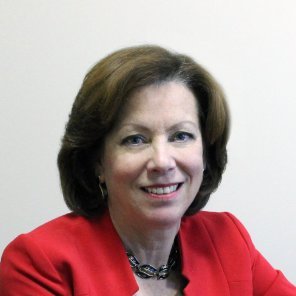 Nancy has spent her career building relationships between consumers and brands, starting broadly with advertising, and moving with developing technology into ever more direct and personalized communications. She joined the Leukemia & Lymphoma Society as SVP, Digital Marketing & eRevenue in June 2014 and was promoted to CMO in February 2015.
Previously, Nancy was VP of Consumer Marketing at the Taunton Press, where she was responsible for 40% of total company revenue. She previously held positions at The Parenting Group, Bonnier Corp., Minonline.com, Conde Nast, Time Inc., and Brann Worldwide/Euro/RSCG.
Catherine Devine: Chief Digital Officer at American Museum of Natural History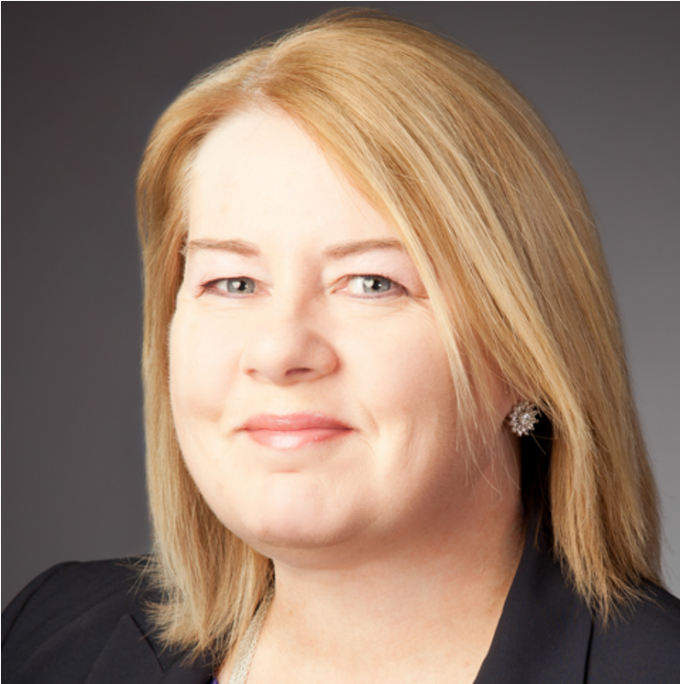 Catherine joined the American Museum of Natural History in 2012 as Chief Digital Officer. She is responsible for the Museum's digital strategy, which is focused on driving transformation of the visitor experience, onsite and online. Catherine's role builds on a long career in digital and technology strategy and delivery, including significant staff and consulting roles at America Online (AOL), eBay, and PBS.
David Link: Chief Digital Officer at Lincoln Center for the Performing Arts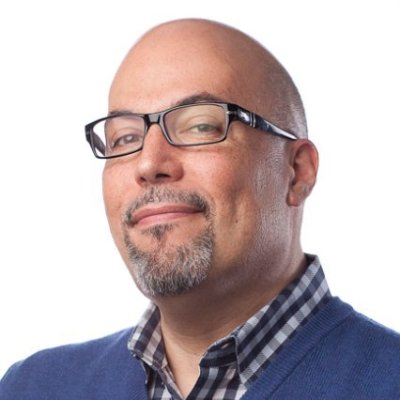 David Link is the Chief Digital Officer at Lincoln Center responsible for developing the digital strategy and building new online destinations, mobile apps and on-campus interactive experiences. David is focused on advancing Lincoln Center's ecommerce platform, in-venue experiences and developing video and editorial content that evolves Lincoln Center from a local destination to a global online experience. Before joining Lincoln Center David was the Co-Founder of The Wonderfactory an experience design firm that focused on media companies, publishers and advertisers.
Susan Poulton: Chief Digital Officer at The Franklin Institute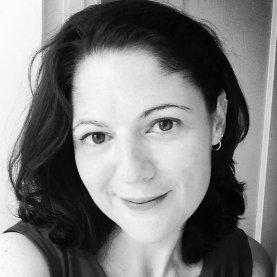 Susan Poulton is President of the digital strategy consulting firm Door 44 Digital and the Chief Digital Officer of The Franklin Institute science museum in Philadelphia. She has seventeen years of digital media strategy experience, working with organizations in both the for-profit and non-profit sectors. Before founding her current consulting firm, Susan spent seven years as Vice President of Digital Media for the National Geographic Society and prior to that spent nine years at America Online specializing in large-scale digital live event and content production.
Dana Berchman: Chief Digital Officer at Gilbert, Arizona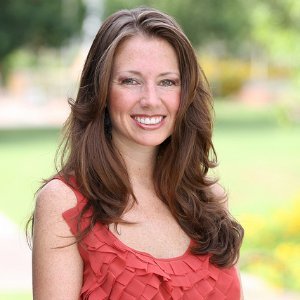 Dana Berchman is the Chief Digital Officer and Communications Director in Gilbert, Arizona, where she manages all internal and external communications, public relations and marketing initiatives. She leads a digital team responsible for developing forward-thinking policies on social media, digital communications, web initiatives and other tools to better serve the public. Previously, she worked at Arizona State University where she taught Journalism and Public Policy courses and handled media relations. Dana also spent six years working as a producer and director at MTV and two years as a producer and writer for Andrea Mitchell at MSNBC, both in New York City.
Forget pledge drives and direct mail advertising: today's non-profits have to be as adept digitally as their commercial counterparts. Don't miss your chance to meet some of the biggest digital leaders in the non-profit sector and learn their top engagement strategies. Register now to ensure your spot at this important event.
[bctt tweet="See non-profit Chief Digital Officers @ehellweg @cmdevine @sepoulton @DavidHyperLink at #CDOSummitNYC on April 27! http://bit.ly/22Q50ds" via="no" url="no"]
Need more information on digital strategy in non-profit organizations? Check out the posts below:
See Select NYC Speakers:
Joanna Scarlett
Chief Sales and Marketing Officer
BT Global Services

Kevin Bandy
SVP, Chief Digital Officer
Cisco

Lauren Lockwood
Chief Digital Officer
City of Boston

Jonathan Becher
Chief Digital Officer
SAP

Linda Boff
Chief Marketing Officer
GE

Larry Kramer
Director
Harvard Business School Publishing

Múirne Laffan
Chief Digital Officer
RTÉ

Brian Manning
President & Chief Digital Officer
Centric Digital

Sharon Feder
Chief Digital Officer
Rachael Ray/ Watch Entertainment
If you are tasked with understanding what digital leaders must do in order to succeed in almost any industry, the best place to learn more is at the CDO Summit.
Register today for the NYC CDO Summit presented by Centric Digital, hosted at Thomson Reuters on April 27, 2016.

Want to know what to expect at CDO Summit events?
Watch this quick video to find out:

The CDO Summit is the "must-attend" digital event of the year. The 2013, 2014 and 2015 CDO Summits received stellar endorsements from dozens of speakers and attendees alike:
< More News