"People trust their friends, not political rhetoric."
The implications of that truth were shared by Teddy Goff, Digital Director of Barack Obama's 2008 and 2012 presidential campaigns, and a featured speaker at the inaugural Chief Digital Officer Summit, held at Thomson Reuters world headquarters in New York City in February 2013.
Goff was introduced by CDO Club Founder David Mathison, who highlighted some of Goff's and his 200+ person team's now-legendary accomplishments on its way to raising $690 million in the 2012 campaign.
Those included:
Registering more than 1 million voters online
Building Facebook and Twitter followers of more than 45 and 33 million people respectively
Generating 133 million video views
Creating groundbreaking digital fund raising tools
Mobilizing hundreds of thousands of volunteers and events through their proprietary organizing platform
Messaging, Organizing, and Fundraising
Goff told the audience that the campaign's goals were segmented into three fundamental camps: messaging, organizing, and fundraising. He shared his team's digital strategies for accomplishing each.
When it came to messaging, Goff said that the primary directive was "Don't be lame."
In other words, be creative, compelling, and sometimes even fun. For example, he discussed a message being crafted that critiqued Mitt Romney's tax plan. The team's challenge: how to get people to read a blog post about tax policy?
The solution was the creation of a simple little game on its website. After users read a short blog introduction to the critique, they were prompted to click on a "Get the Details" button. But for 8 seconds, that button would "fly" away to a different part of the site.  After that 8 seconds, the button would stay in place, and only then when it was clicked on would it take the user to the associated page.
Within 24 hours, that blog post had a million "likes" on Facebook and was tweeted 70,000 times.
"Had we put out a white paper or press release," Goff said, the campaign's message "would not have been read by 1.5 million people, and it certainly would not have been 'liked' by 1 million people on Facebook."
Inform and Inspire
Whenever a message was developed, Goff said, the campaign worked to be at "the juncture of inform and inspire," to keep its supporters "inspired, giving, and sharing,"
The quadrillion dollar question, of course, is: just how to do that?
Goff explained that his team figured out the kind of content most likely to be shared: It determined that there is one set of information that people actually cared about—the economy and critiques of Romney's plans, for example—but these are not topics most people wanted their friends to know they cared about.
For other matters—education, the environment, and LBGT and women's issues—people not only cared, but also wanted to let their friends know that they cared about them.
Those topics represented a kind of sweet spot of caring and sharing.
Goff also discussed strategies in support of the Obama "get out the vote" organizing goal. His team built a tool to collect, aggregate, and map that voter data on top of its supporters' social connections. It did this by analyzing the public voter file and overlaying it with the reams of social data it had collected on its supporters, which together could verify who was who on Facebook.
This created powerful opportunities. The digital team could then share a message or a video on a supporter's Facebook page, and could suggest to that supporter the names of undecided or unregistered voters with whom to share that content. The team, Goff noted, was even able to prioritize those target voters based on their home states. This "friend-to-friend" recruiting tool had become particularly critical, Goff said, because it had grown increasingly harder to reach people directly via a listed telephone number.
Goff also discussed digital fundraising strategies and shared the extent of the analytical rigor that the team applied to its email campaigns.
He displayed two charts showing the results of an email fundraising campaign where a total of 18 different versions (6 versions of the message and 3 different subject lines for each) were "split-tested"; that test surfaced the winning combination, which itself was subject to even further splits.
That single campaign raised $2.4 million.
Another noteworthy fundraising strategy was ensuring that supporters could make donations as fast and easy as possible via the creation of a safe payment information site. Once a new donor added his or her information to the system, the campaign would merely send the person future emails, with a simple "Click here to donate" button. When clicked, it would automatically and securely charge the supporter's credit card.
Goff also shared his observations on how the 2012 Obama campaign differed from the 2008 campaign. By 2012, he explained, the public had a much higher expectation of what could and should be accomplished digitally and via social networks—and it had more power to express those expectations. After all, he reminded the audience, in 2008 the iPhone was only a year old, Facebook was a tenth of the size it is today, and Twitter was barely known at all.
Still, some things had not changed.
What had not changed, he said, were campaign goals: recruit volunteers, register voters, persuade people, turn them out, and raise money.
What also had not changed was human nature. "Yes, people are a little busier," Goff explained, and "they have a lot more devices." But, he added, people want the same things they always wanted: "to be inspired, to have connections, and to read, watch, write, and do interesting stuff."
What's Next?
Goff acknowledged he did not know what the next social tools, networks, and associated strategies will be. But, he added, "I do know that the technology has been giving us more tools, resources, ways to connect, better information, and a more empowered life. I don't expect that to change."
For politicians, businesses, nonprofits, government, and everyone else, this means "We're all at the mercy of ordinary persons talking with their friends, telling them what they like and don't like."
And that, ultimately, means we all "have to do better work."
Lessons from the Obama Campaign
Goff's social media strategy for inspiring and motivating millions of people was, of course, grounded and altogether in the service of a political endeavor. Yet it has clear and direct implications for businesses, nonprofits, and other institutions wishing to strategize how best to leverage social media for success.
Among these lessons from Teddy Goff's presentation are the need to recognize the importance of:
Aligning communication strategies with the values of social media: authenticity, connectivity, and transparency
Knowing the full dimension of customers' and potential customers' likes and dislikes, and how they will spread enthusiasm about your brand, product, and organization
Understanding what your audience truly wants to share with their friends, and what motivates them to do so
Personalizing messages whenever possible, and doing split tests to better evaluate results
Making the buying process as fast and simple as possible
Keeping in mind the potential aggregated power of your customers—both the satisfied and the dissatisfied
– by Robert Berkman, exclusively for the CDO Club
 – – – – – – – – – – – – – – – – – – – – – – – – – – – – – – – – – – – – – – – – – –
Goff Selected as First-ever Chief Digital Officer of the Year (2013)
The digital strategies used by the Obama campaign under Goff's direction were extremely successful and were widely credited as being a key factor in both the president's election in 2008 and his reelection in 2012.
To recognize his accomplishments, CDO Club Founder David Mathison named Teddy Goff the Chief Digital Officer of the Year for 2013, the first year the award was given.
"I can think of no more deserving person to receive this award than Mr. Goff, who used the latest tools and technologies to help elect and reelect the leader of the free world," said Mathison.
"Teddy's work demonstrates the increasing importance of digital, social, mobile, geo-location, micro-targeting, and other online tools and strategies, not just in political campaigns, but in business and society overall. These strategies can be utilized by individuals, nonprofits, and for-profits alike to increase awareness and improve audience engagement," Mathison continued.
"Arguably, Teddy Goff served as the CDO to our nation's CEO, and on behalf of the members of the CDO Club, it is an honor to recognize him and his team for their herculean accomplishments with this inaugural award," said Mathison.
---
NOTE: The CDO Club is now a membership site. You'll need to register in order to continue enjoying our posts. To register or for more information, click here. 
If you are tasked with understanding what digital leaders must do in order to succeed in almost any industry, the best place to learn more is at the fast-approaching NYC Chief Digital Officer Summit, presented by Capgemini on April 29 2015.
Take advantage of our Super Early Bird Discount  for New York City in April 2015, Amsterdam in July 2015, Toronto in September 2015, London in October 2015, and Sydney in February 2016.  Reserve your place now: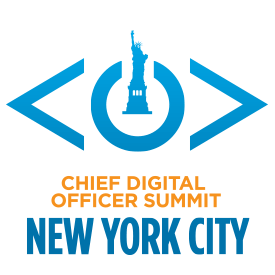 NYC 2015 Speakers:
Dr. Didier Bonnet
SVP and Global Practice Leader
Capgemini Consulting

Jessica Federer
Chief Digital Officer
Bayer

Jo Ann Saitta
Chief Digital Officer
The CDM Group

Johanna Murphy
CMO & Digital Director
Ivanka Trump

Sree Sreenivasan
Chief Digital Officer
Metropolitan Museum of Art

Sumita Singh
Senior Vice President
Marketing, Corporate Markets
Elsevier
The CDO Summit is the "must-attend" digital event of the year. The 2013 and 2014 CDO Summits received stellar endorsements from dozens of speakers and attendees alike: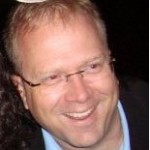 "Sometimes a conference comes along that hits the trifecta – hot topic, high-caliber attendees, and stellar location. The first Chief Digital Officer Summit reached that mark with ease, and I look forward to attending the next one."

"The Chief Digital Officer Summit was outstanding. Why? Candid panels with top players in the digital community. Splendid break-time conversations. And, savvy facilitation, Mathison Style."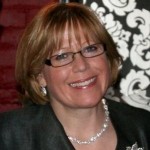 "David, here's a handy C^3 test for conference value: Did I learn at least three new perspectives? Check. Did I meet at least three interesting people? Check. Did I take back at least three relevant pieces of news I can use? Check. Flying colors for the Chief Digital Officer Summit 2013! Thank you so much, and yes, I'd be very pleased to participate next year!"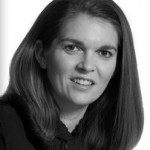 "Congratulations on an exceptional first CDO Summit. I truly enjoyed all the panel discussions as well as the intimate environment where I was able to meet such amazing people. The conversations were very enlightening and touched on all the challenges my team and I face on a technology, content, and culture front. I look forward to participating next year."
< More News