The second annual Sydney CDO Summit took place on Wednesday 15 March 2017 in the Water Room at the prestigious Pier One, overlooking Sydney Harbour.
Follow these links for the full speaker list and agenda from the Sydney Summit.
Videos from all keynotes and panels from every CDO Summit to date – including Sydney – are available for CDO Club GOLD and PLATINUM members.
CDO Club membership benefits are here
The Sydney CDO Summit was kicked off by Dez Blanchfield, Resident Data Scientist at The Bloor Group, who discussed "Three Big Disruptions Facing CDOs."
Dez was followed by David Mathison, Founder and CEO of the CDO Club and CDO Summit, who covered the "2017 CDO Global Talent Map: Data Eats the World."
The CDO Summit's morning keynote was delivered by Paul Shetler (pictured at left), on "Lessons Learnt Transforming Government in UK And Australia."
Paul was most recently CEO of the Digital Transformation Office for the Australian Government. He was previously Chief Digital Officer at the UK's Ministry of Justice.
Paul was followed by the first panel of the day, which covered Sports and was titled "Beyond broadcast – emergence of digital platforms that will change the game."
The panel was moderated by Rebecca Reed, Partner for Sports, Gaming & Entertainment at Odgers Berndtson.
Panelists included Rebekah Horne, last year's CDO of the Year, as well as:
Colin Smith: Managing Director at Global Media and Sports
David Ray: Former Director of Audiences & Growth, Australia at Twitter
Rebekah Horne: Chief Digital Officer at National Rugby League
Shane Mattiske: Managing Director, ANZ, Nielsen Sports at Nielsen
The Sports panel examined how new platforms and services such as virtual reality, augmented reality, Twitter, Snapchat, and live streaming, etc are affecting today's audience, participation, viewership, programming, and content.
After the morning break, Dr. Rod Farmer, Digital Vice President with Digital McKinsey at McKinsey & Company keynoted on the topic of "Differentiating through Data and Design."
Dr. Farmer discussed the intersection of Data and Design as part of the emerging field of Quantified Experience Design (QED), a big-data driven design process that combines best-in class machine learning techniques with a human-centred design approach to identify and size the best solutions to deliver customer and business value.
Following his keynote, Dr. Farmer then joined the second panel of the day, on "Implementing Best-In-Class User Experience Design." The panel was moderated by Ian Muir, Founder and Managing Director at idm design labs.
Panelists included:
Dr. Rod Farmer: Digital Vice President, Digital McKinsey at McKinsey & Company
Chris Wood: Head of UX & Design for Telstra Digital at Telstra
Anne-Marie Elias: Chief Disrupter, Innovation Consultant
Larissa Azevedo: Executive Experience Manager Digital Banking and Fintech & Partnerships at Commonwealth Bank
The panel explored how to implement and track best-in-class user experience design, how to use data and design to differentiate you from your competitors, and how to improve the customer experience. The discussion covered how to use data-driven insights and design elements to improve the customer journey and user experience.
The programme included several "Lunch and Learn" keynote sessions:
The first luncheon keynote, on "Leveraging AI for effective and sustainable automation in Government," was presented by Dr. Maria Milosavljevic, Chief Innovation Officer & Chief Information Security Officer at AUSTRAC.
Dr. Milosavljevic discussed the risks and challenges involved in implementing a culture of innovation and automation. From the upskilling required, to the architectural and software developments needed, she provided an overview of what automation means specifically in a security setting, but also how it can benefit government – and citizens – as a whole.
Next up was Dr. Ian Oppermann, CEO & Chief Data Scientist at NSW Data Analytics Centre, who presented on "Data Driven Policy: Seeing the world differently," which described the philosophy behind the NSW Data Analytics Centre, highlighted example projects, and threw up a challenge which remains to be addressed by all players in a digital world.
The next keynote was by Ajay Bhatia, Chief Product and Information Officer at Carsales.com, who covered "AI and its Role in Digital," how carsales.com is already utilizing AI capabilities, and how many other organisations can take advantage of this.
The final luncheon keynote was delivered by Simon Pomeroy, CEO at Fulcrum, on "Delivering Customer Experience and Digital Transformation Across Large Organisations." His presentation covered how to make transformation easy to buy into, how to align the culture around accountability and empowerment, and how to foster the confidence and belief across the organization that rapid customer experience transformation can be achieved.

After lunch, delegates enjoyed two consecutive panels on "Strategy" – one focused on Data, and the other on Digital. Both panels were moderated by CDO Club CEO, David Mathison.
The first, "Aligning Data Strategy with Corporate Strategy," explored how successful organizations can align data strategy with corporate strategy to achieve business goals. Studies by MIT and Wharton found that firms that take a data-driven approach to decisions get 5%-6% better results. McKinsey estimates that big data can increase profits in the retail sector by a whopping 60%.
Panelists included:
Andrew Reid: General Manager, Data Analytics and Insights at Ticketek Australia (TEG)
Nick Smith: Managing Director Australia & New Zealand at Informatica
Philip Zohrab: Chief Data Officer, Australia & NZ at Dentsu Aegis Network
Ross Farrelly: Cloud Strategy Leader at IBM
Key topics included: how to use data to identify new opportunities, how to create sustainable competitive advantage, glean actionable insights from internal and external data, engage with customers, improve the customer journey, provide better customer service, and provide the entire enterprise with timely results.
This was followed by the Digital Strategy panel, titled "Aligning Digital Strategy with Corporate Strategy."
Topics included: how to align digital strategy with business strategy, how to incorporate new platforms and services, how to introduce new technologies and innovations, and how to work with boards and business leaders to define and deliver overall strategy and roadmaps, new product development, improved user experience, and strategic partnerships.
Panelists included:
Brett Barber: Former Chief Digital Officer at LGIAsuper
Christina Fevre: Digital Commercial Partnerships Director at Endemol Shine Australia
Howard Seccombe: Chief Digital Officer at Roy Morgan Research
Julian Delany: Chief Digital Officer, News Digital Networks Australia and Managing Director, news.com.au
Leisa Bacon: Director Audience & Marketing at Australian Broadcasting Corporation
After a short mid-afternoon break, Damon Rees, Chief Information and Digital Officer at NSW Government, gave a keynote presentation on "Digital Government Agenda for NSW."
Damon's presentation explored the similarities and differences in the private and public sector regarding digital innovation, strategy, and execution, as well as a look at the digital agenda for NSW.
The session was informed by Damon's experience as a digital and IT leader in both the public and private sector, giving him a unique perspective on digital transformation.
Prior to his current role as Chief Information and Digital Officer at NSW Government, he was Chief Digital Officer at Macquarie Group, acting CIO at Woolworths, and held various positions at Westpac for over ten years.
Paul Rush, Partner at Odgers Berndtson, then moderated the final panel of the day, on "Leadership in the C-Suite – How to Remain Relevant and Current." The topic covered today's constant change and upheaval, particularly in relation to organisations and future operating models. Does this benefit the case for the CDO, and if so, how do you remain relevant and current?
Panelists included:
Claire Rawlins: Former Group Executive – Digital & Technology at IAG
Clive Dickens: Chief Digital Officer at Seven West Media
Jamie Pride: Managing Partner at Phi Digital Ventures
Karen Lawson: Chief Executive Officer at Slingshot
After the panel on Leadership, Paul Rush and David Mathison recognized two outstanding digital and data executives with ANZ CDO of the Year 2017 awards:
Clive Dickens: Currently Chief Digital Officer at Seven West Media, Clive was named ANZ Chief Digital Officer of the Year 2017. 
 Simon Bligh: Currently CEO of Dun & Bradstreet ANZ , Simon was named ANZ Chief Data Officer of the Year 2017 – the first time this award has ever been given.
The final session was presented by Luke Coley from Gigya, on "Identity Management: The Foundation of Digital Transformation." Luke discussed the major trends impacting digital strategies as it relates to customer identity data, user experience and security.
Thanks to all our sponsors and partners on the Sydney CDO Summit for a great event: Fulcrum, Gigya, Informatica, and Odgers Berndtson.
The event was a tremendous success, and planning has already started for the 3rd annual Sydney CDO Summit, which will be held on Wednesday March 7, 2018.
The next CDO Summits will be in New York City (our 5th year), on Wednesday May 24, 2017; followed by Washington DC on Wednesday June 28; and London (our 3rd year) on September 27, 2017.
The CDO Summit is the "must-attend" digital event of the year. The 2013, 2014 and 2015 CDO Summits received stellar endorsements from dozens of speakers and attendees alike: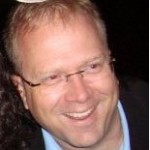 "Sometimes a conference comes along that hits the trifecta – hot topic, high-caliber attendees, and stellar location. The first Chief Digital Officer Summit reached that mark with ease, and I look forward to attending the next one."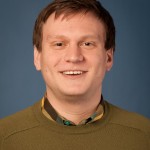 "Congratulations and thanks to David Mathison for spotting the need for community and collaboration in the growing Chief Digital Officer space, and for having the wherewithal, network, and organizational talent to put together such a top-notch event in its inaugural year. Next year's summit should be even more of a must-do for anyone working digital at senior levels in all kinds of businesses."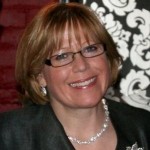 "David, here's a handy C^3 test for conference value: Did I learn at least three new perspectives? Check. Did I meet at least three interesting people? Check. Did I take back at least three relevant pieces of news I can use? Check. Flying colors for the Chief Digital Officer Summit 2013! Thank you so much, and yes, I'd be very pleased to participate next year!"

"Congratulations to David Mathison and his team on the simply amazing job they did on the inaugural Chief Digital Officer Summit. Probably the most informative, insightful, on target, entertaining, collaborative, thought provoking, and inspiring conferences I have ever attended. I learned more about my business and what I do in the past 12 hours than I have from any research white paper, articles or blogs over the past 12 months. The range of topics and speakers assembled were incredibly diverse, informative, collaborative, and most of all, inspiring. It has invigorated me to be the best possible professional CDO I can be. David Mathison's skills as a moderator were impeccable, bringing out the best of the speakers and keeping the conversation flowing. His intimate and insightful knowledge of this space is only out-shined by his humility and graciousness. Kudos to David and his organizing team."
< More News