Last year, eleven (11) Chief Digital Officers became CEO and five (5) CDOs became board directors/non-executive director (NED).
That number has grown every year since we started tracking it in 2011.
That's partly because, as digital strategy becomes integral to an organization's overall strategy, the skills and leadership required of a CDO become necessary for the CEO, and all members of the C-Suite.
That's exactly how Larry Kramer became Chairman of the Board, and more recently, interim CEO at TheStreet.com. The financial news service needed a seasoned veteran, someone with a wide range of experience.
Kramer is a perfect fit. In his previous role as publisher of USA Today, Kramer re-imagined the iconic newspaper as a digital first news organization.
Under his leadership, USA Today increased mobile page views by 50% and visitors by 150%, as well as expanding to new markets while winning numerous journalism and product awards.
Larry is also a board member at Gannett Co. Inc.; Harvard Business School Publishing; and MDC Partners; and a trustee of Syracuse University.
He was previously Chairman and Board member of BlackArrow; President and Publisher of USA Today; Director with American Media Inc., Discovery Communications; and Answers.com, as well as President of Digital Media at CBS; and Chairman, CEO, and founder of CBS Marketwatch.
That's why we've engaged Larry Kramer for an important fireside chat at the NYC CDO Summit, presented by Centric Digital and hosted by Thomson Reuters on April 27, 2016.
[bctt tweet="See Larry Kramer @lkramer @Gannett @TheStreet @HarvardHBS @MarketWatch @SyracuseU at #CDOSummitNYC! http://bit.ly/1QlhpJV" via="no" url="no"]
In this intimate conversation, Kramer will be interviewed by digital media veteran Robertson Barrett, President at Hearst Newspaper Digital.
Larry also serves on the Advisory Boards to the Newhouse School (chairman), and Jib Jab Media Inc. He was a founding board member and former Chairman of The Online Publishers Association.
From 2005-2007, he served as the first President of CBS Digital Media, where he launched or relaunched several websites including CBS.com, CBSNews.com, CBSSportsLine.com and StarTrek.com.
While there, he created March Madness on Demand (the web broadcast of the NCAA Basketball Tournament), put CBS TV shows on the web, and created distribution partnerships with Google, Amazon, Apple I-tunes, Yahoo and Verizon for CBS content. He continued to serve as an Adviser to CBS until April 2008, when he became a Senior Advisor to Polaris Venture Partners, a venture capital firm.
Prior to joining CBS, Kramer was Chairman, CEO and Founder of MarketWatch, Inc. (NASDAQ: MKTW), also known as CBS MarketWatch, until its sale to Dow Jones for $528 million in January 2005. He incubated the company at Data Broadcasting, in 1995, and rolled it out as a separate business in 1997 with Data Broadcasting Corp. and CBS as the main shareholders, launching in October 1997, taking it public in January 1999, and making three acquisitions to build the business along the way.
He had joined Data Broadcasting Corp. as Vice President in 1994, following its acquisition of his first startup, DataSport. As founder, President and Executive Editor of DataSport Inc. from 1991 to 1994, he created SporTrax, a hand-held sports information monitor, which was a subscription product launched under a marketing agreement with The Sporting News.
Prior to founding DataSport, Kramer spent more than 20 years in journalism as a reporter and editor. He started his career in 1974 as a reporter for the San Francisco Examiner. In 1977, he became a financial reporter for the Washington Post. In 1980, the Post promoted him to executive editor of the Trenton (N.J.) Times. In 1982, he returned to the Post to serve first as assistant to Executive Editor Benjamin C. Bradlee, and later as assistant managing editor and metro editor. In 1986, he returned to the San Francisco Examiner as its editor.
In 1991, he left the Examiner to become an entrepreneur and launched DataSport and then Marketwatch.com.
While a journalist, he won several awards for reporting, including the National Press Club Award, The Associated Press Award for news writing and The Gerald Loeb award for business reporting. His staffs won two Pulitzer Prizes.
Kramer was previously an adjunct professor of Media Management at the Newhouse School of Communications at Syracuse University, and author of C-Scape: Conquer the Forces Changing Business Today.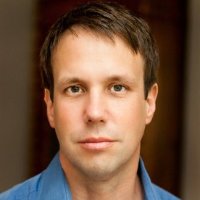 Robertson Barrett is also a digital media veteran, who previously oversaw Yahoo's owned and operated media properties, content strategy and major partnerships, as well as Yahoo Media's collaboration with Yahoo Product divisions.
As vice president of Yahoo News and Yahoo Finance from 2011 to early 2014, Barrett was instrumental in spearheading several innovative initiatives, such as Yahoo's groundbreaking on-air and online integration with ABC News and user-centric coverage of the 2012 presidential race.
Don't miss your chance to gain valuable insights from Larry Kramer's decades of both executive, boardroom, and media experience.
Register now to attend his fireside chat at the NYC CDO Summit, presented by Centric Digital and hosted by Thomson Reuters on April 27, 2016.
Need more information? Check out these past posts:
The CDO Hall of Fame: Chief Digital Officers and Chief Data Officers who have become Chief Executive Officer or Board Director/Non-Executive Director.
[bctt tweet="Learn how to go from CDO to CEO/Board Director at #CDOSummitNYC presented by @CentricDigital on April 27, 2016! http://bit.ly/1QlhpJV" via="no" url="no"]
See Select NYC Speakers:
Lauren Lockwood
Chief Digital Officer
City of Boston

Kevin Eagan
General Manager
IBM Digital
IBM

Susan Poulton
Chief Digital Officer
The Franklin Institute

Jonathan Becher
Chief Digital Officer
SAP

Linda Boff
Chief Marketing Officer
GE

Kevin Bandy
SVP, Chief Digital Officer
Cisco

Sharon Feder
Chief Digital Officer
Rachael Ray/
Watch Entertainment

Larry Kramer
Director
Harvard Business
School Publishing

Catherine Devine
Chief Digital Officer
American Museum of
Natural History
If you are tasked with understanding what digital leaders must do in order to succeed in almost any industry, the best place to learn more is at the CDO Summit.
Register today for the NYC CDO Summit presented by Centric Digital, hosted at Thomson Reuters on April 27, 2016.

Want to know what to expect at CDO Summit events?
Watch this quick video to find out:

The CDO Summit is the "must-attend" digital event of the year. The 2013, 2014 and 2015 CDO Summits received stellar endorsements from dozens of speakers and attendees alike:
< More News