Jora Gill is proof that strategic thinking, innovation, and leadership abilities are three of the most important skills required of the Chief Digital Officer position.
Gill is one of an increasing number of CTOs who have made the transition to CDO.
Previously Chief Technology Officer at Elsevier and Standard and Poor's, Gill became Chief Digital Officer at the lauded business newspaper The Economist in 2014.
Wishing to combine his knowledge of technical delivery through his previous CTO roles with his passion for great product development, Gill decided that the CDO role was the perfect platform for someone who wants to be at the forefront of managing innovation and the strategic direction of an organisation.
McKinsey & Company agree: Their recent article calls the Chief Digital Officer the 'Transformer in chief,' who possesses the skills that today's constantly changing world demands. They report that the CDO is:
"…charged with coordinating and managing comprehensive changes that address everything from updating how a company works to building out entirely new businesses. And he or she must make progress quickly."
(NB: The next sentence then goes on to quote recent CDO Club statistics in this Media Post article, "Chief Digital Officers grow in ranks and prominence").
"In an ever disrupted digital world, how do organisations go about building the flexibility to both react to new, unforeseen competition, and also build the ability to disrupt themselves?" Gill asked.
"Given the customer now is truly king in this digital world, having all the information they require to make their own informed decisions, how do you ensure they become advocates of your brand, products, and services?"
To get the answers to these timely questions, you will have to see Jora Gill's keynote "How to compete in a constantly changing digital world" at the upcoming 2nd annual U.K. CDO Summit on 7 October 2015 at 30 Euston Square.
With only two weeks until the event, be sure to reserve your seat now before they're all filled!
To avoid getting left behind in a constantly changing digital world, you must see Gill's keynote.
The U.K. CDO Summit's featured speaker will be Sir Clive Woodward OBE, the head coach who led England's team in their 2003 World Cup victory in Australia.
Woodward will be joined by speakers from over 25 organisations, including Accenture Strategy, Avanti, Barclays, Citrix, Computer Weekly, diginomica, Fjord, Google, the Guardian, HarperCollins UK, Hunton & Williams, Johnston Press, Lloyds, Microsoft, Mindshare, Odgers Berndtson, Severn Trent, techUK, The Economist, The National Trust, Time Out, Travelex, and the West Midlands Police.
Last year's summit at the BBC sold out weeks early. This year, we've moved to 30 Euston Square, which has twice the capacity as last year. However, we are already on track to sell out again.
Don't miss your chance to be there – secure your seat today!
See Select Speakers:
Jora Gill
Chief Digital Officer
The Economist

Tanya Cordrey
Chief Digital Officer
Guardian News & Media

Dave Cook
Chief Digital Officer
Time Out

Jacqueline de Rojas
Area VP for Citrix in
Northern Europe
President at techUK

Sir Clive Woodward
Rugby World Cup Winning Head Coach
Team GB Director of Sport,
London 2012

Joris Merks-Benjaminsen
Head of Digital Transformation
Google

Sean Cornwell
Chief Digital Officer
Travelex

Sarah Bentley
Chief Customer Officer
Severn Trent Water

Mark Curtis
Chief Client Officer
Fjord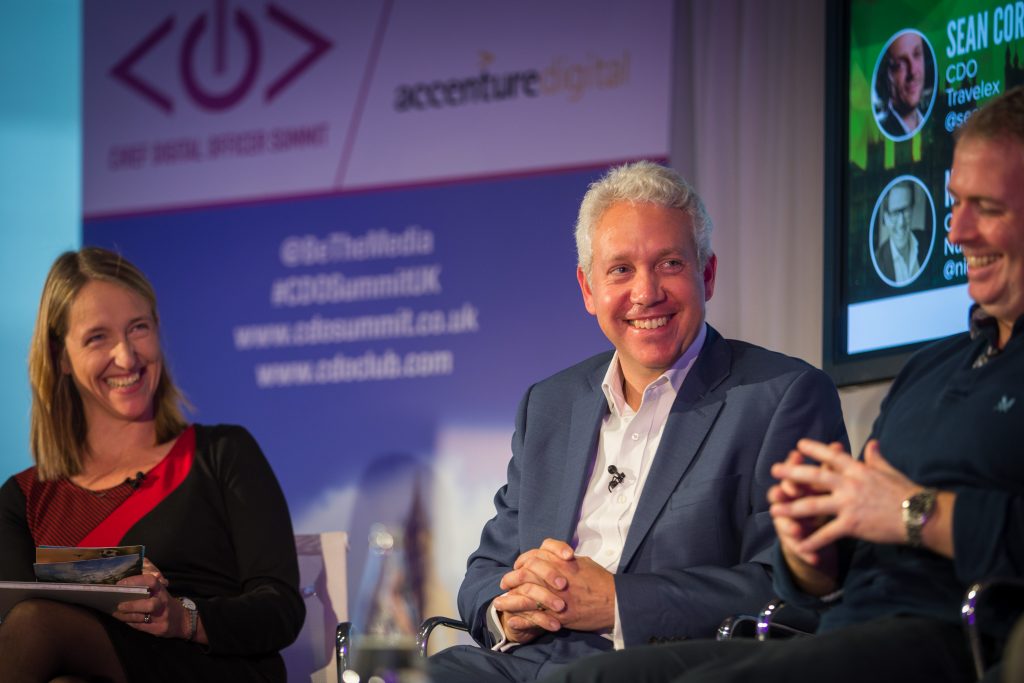 ---
If you are tasked with understanding what digital leaders must do in order to succeed in almost any industry, the best place to learn more is at the CDO Summit.
Register today for the Sydney CDO Summit on 01 March, 2016, presented by Accenture Digital.
Also sign up now to lock in our Super Early Bird Discount for NYC in April 2016, and Toronto in July 2016.
Reserve your place now:

The CDO Summit is the "must-attend" digital event of the year. The 2013, 2014 and 2015 CDO Summits received stellar endorsements from dozens of speakers and attendees alike:

"Thank you for an intense and inspiring U.K. CDO Summit. The content and networking were well worth the trip and investment."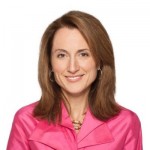 "The NYC CDO Summit was an awesome day - content - speakers - learnings. Everything."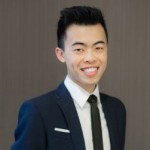 "The opportunity to keynote at the inaugural U.K. CDO Summit in London was once in a lifetime experience. As the world's youngest CDO, I learned valuable lessons from other digital leaders and gained a greater sense of confidence and energy leaving the event.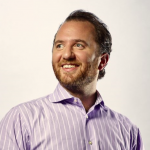 "Great experience at the CDO Summit in NYC. Hats off to David Mathison (@BeTheMedia) and the organizers for getting so many incredible digital leaders in one room, year after year."
< More News