In October, I had the good fortune to be an IBM Analytics Insider at IBM's World of Watson event in Las Vegas.
Almost 20,000 people attended, packing all three floors of the Mandalay Bay Convention Center and the T-Mobile Arena to hear keynotes by such luminaries as Pulitzer Prize winner Thomas Friedman and IBM Chair and CEO Ginni Rometty, as well as musical guests Imagine Dragons.
The event offered a first-hand look at IBM's new announcements and exciting developments.
The highlight of the event was the launch of IBM's Watson Data Platform (WDP), a new, open-source, cloud-based data and analytics platform that enables organizations to become "cognitive businesses" by simplifying and automating data-driven decision-making.
Powering the Watson Data Platform is the Watson Machine Learning Service (WMLS), which is designed to make advanced analytics, Artificial Intelligence (AI), big data, machine learning, and predictive modelling accessible to the masses.
The promise is that Watson may make data analytics as simple to execute as a Google search.
The timing could not be better. Just consider:
IBM reported that 2.5 quintillion bytes of data are created every day, so much that 90% of the data in the world today has been created in the last two years alone.
Veritas Technologies reported that 85% of data stored by organizations is considered "dark" (unanalyzed) or ROT (Redundant, Obsolete, Trivial), and that 41% of stored data is stale (i.e., hasn't been touched in three years).
McKinsey reported that the demand for big data talent is growing so fast that by 2018 "the United States alone could face a shortage of 140,000 to 190,000 individuals with deep quantitative analytical skills, as well as 1.5 million analytics-savvy management professionals."
As we reported, most organizations now realize the value of data and analytics as the lifeblood of the online ecosystem. The blistering pace of new C-level digital and data hires reflects that understanding.
Previously, there were only a few hundred Chief Data Officers globally. Last year, new Chief Data Officer hires quadrupled, with 1,250 new Chief Data Officers joining the C-suite. There are now more than 2,000 Chief Data Officers, tied with the number of global Chief Digital Officers.
For more, see our September 30 post,
What? Chief Data Officers Surpass Chief Digital Officers!
We expect the growth of Chief Data Officers to continue at its breakneck pace, as organizations require seasoned professionals who can implement enterprise-wide data strategy, including data ingestion and standardization, policy, governance, processing, control, protection, security, and privacy.
But Chief DATA Officers are not always responsible for the actual analysis of that data.
Data mining, predictive and prescriptive analysis, and insights/analytics are highly specialized skills, usually requiring a Chief Analytics Officer (CAO), a Chief Marketing Technologist, and/or dedicated "insights and analytics" teams.
The CAO role, maybe more than any other C-suite role, calls for both left- and right-brain skills.
Persons filling that role need a deep background in statistics, math, data science, engineering, and computer science; and they must also possess superior business, marketing, behavioral psychology, and customer mapping/journey skills, as well as an understanding of UX (User Experience) to use data to improve customer experience and satisfaction.
Most importantly, Chief Analytics Officers must fully understand the overall business goals, and be an effective communicator who can translate the raw numbers into a concise, cogent story to business decision makers across the enterprise, in order to align data insights with overall corporate strategy.
The goal of the CAO is to create value from the data—to make sound decisions, identify new opportunities, cut costs, achieve better business outcomes, and/or gain competitive advantage.
Organizations—as well as their Chief Data Officers—are currently more focused on organizing their data, and this is a logical first step.
Once data has been organized, however, market leaders must focus their attention on analyzing their data to make better decisions.
The problem? There are currently fewer than 100 people globally who hold that exact title—Chief Analytics Officer.
Qualified, battle-tested CAOs are not only in-demand in the for-profit, private sector. They are also needed in the public sector, in higher education, and at nonprofits, to better serve the public good.
This is, possibly, where IBM's Watson comes in.
The promise of Watson is that it could herald the dawn of the "Citizen Analyst," which could solve the CAO shortage before it becomes a widespread problem.
But just what is a Citizen Analyst?
According to James Kobielus, "…anybody can become a data scientist simply by doing the work and consistently producing the intended results."
"…self-taught data scientists are in abundance at startups everywhere, given that established data scientists are in short supply and fetch high salaries. You can also interpret the citizen data scientist as someone who applies data science skills and tools, however acquired, to humanitarian initiatives—perhaps as a full-time vocation or as a volunteer or on sabbatical from a day job."
– See James' full blog post here.
To give this post some historical, personal context: I've been wrangling data for over 35 years. My first data entry position was with the London Electricity Board in England in 1981.
In 1989, I was the 10th person hired at a startup called Ovid, which provides natural language search interfaces to medical databases such as MEDLINE and CANCERLIT, years before Yahoo and Google were launched.
Prior to Ovid, professional medical librarians needing to conduct online searches of the medical literature required years of training in esoteric languages from online databases provided by the National Library of Medicine (NLM) or Bibliographic Retrieval Services (BRS/Search), as well as schooling in boolean operators ("and," "or," "not," "adjacency," etc.), and other arcane lingo.
In medical and hospital settings, precise search results – and speed – could literally be a matter of life or death.
Then Ovid's natural language search system came along and changed everything:
Ovid enabled end-users (doctors, nurses, professors, medical students, and the like) to search like the pros by mapping end-user terminology such as "GI bleeding" to the proper Medical Subject Heading (MeSH) index entry, "Gastrointestinal Hemorrhage," providing more accurate and precise results.

Similarly, a search on "heart attack" would map the end-user to the MeSH term, "Myocardial Infarction." A search on "AIDS" would be mapped to "Acquired Immunodeficiency Syndrome."

So instead of returning "false hits" on articles containing "band AIDS," "hearing AIDS," or "nurse's AIDS," the end-user would only retrieve articles related to the auto-immune disorder, resulting in a much more precise search, getting results similar to those of a professional medical librarian.

Ovid's natural language interface hid the complexity, empowering "citizen librarians" to execute sophisticated searches on these challenging, nuanced medical databases." – David Mathison
Fast forward 25 years: Watson now promises to do the same thing for data science and analytics.
The Watson Data Platform's natural language processing enables "citizen analysts" to run queries and discover insights previously owned and operated by professional business analysts, CAOs, data scientists, marketing technologists, and statisticians.
No need for years of schooling in engineering, math, or statistics. No menus. No command lines. No search language. No boolean operators. No confusion. No complexity.
Simply put, Watson helps #MakeDataSimple.
As CDO Club members may recall, we've been following the Watson trajectory for a while:
Our 2015 NYC CDO Summit featured IBM Watson Vice President Steve Abrams on "How CDOs Can Profit from the Data Revolution," with panelists from the Harvard Business Review, IBM, the CDM Group, Bayer, and Elsevier.
Our 2016 NYC CDO Summit featured Kevin Eagan, IBM's Chief Digital Experience Officer and GM of Digital Platforms, on Success Principles for Digital Transformation, with panelists from Object Frontier Software, Healthgrades, the City of Boston, IBM, SAP, and Centric Digital.
Today I am excited to announce the expansion of our relationship with IBM.
In 2017, IBM will sponsor our CDO Summits, including our flagship NYC CDO Summit on April 26–27, 2017.
We're celebrating our 5th anniversary, and have very special guests and speakers planned.
Seating is limited. Our NYC event always sells out. Register now to reserve your spot and lock in Early Bird discounts.
For more information on the World of Watson event in Las Vegas, cognitive computing, AI, and machine learning, continue reading below:

+ + + + + + + + + + + + + + + + + + + + + + + + + + + + + + + + + + + + + + + + + +
WHAT IS WATSON?
Watson is an AI-based cognitive system capable of answering questions posed in natural language.
IBM considers Watson a "cognitive" computer in that it understands the world through experience, learning, and sense—just like humans.
"When we say 'cognitive,' we mean that it can learn, understand, reason, and interact. Watson can do each of those things with people, data, or other systems." – Steve Abrams, IBM Watson VP
Watson can analyze and interpret structured and unstructured text, images, audio, and video. Watson can consume the equivalent of one million books per second. As it interacts with humans it gets smarter. And, it never forgets.
The first time most people heard of Watson was in 2011, when it won the quiz show Jeopardy! against two brilliant former (human) champions, Ken Jennings and Brad Rutter, pictured below.
In preparation for Jeopardy!, Watson ingested 200 million pages of information, and all of Wikipedia. It was able to mine the information related to each question it was asked in under 3 seconds.
To date, Watson has already interacted with 200 million consumers, and it is on track to be used in some form by a billion people by 2018.
WHAT IS THE WATSON DATA PLATFORM? 
The Watson Data Platform is the world's first cloud-based data and analytics platform to support cognitive businesses.
More detail from James Kobielus, Big Data Evangelist at IBM:
The Watson Data Platform "provides a self-service task-oriented environment for teams of data scientists, data engineers, and other professionals to collaboratively develop, iterate, and deploy sophisticated AI, cognitive computing, machine learning, and other advanced analytics.… WDP enables data professionals to rapidly discover, collect, ingest, and organize data from all sources; share common datasets and models; and ensure strong data security and governance. It includes role-focused user experiences, which enable individual data professionals—such as data scientists, data engineers, and application developers—to put data to work in an environment built for their particular skill levels and responsibilities."
WHO IS WATSON FOR?
As mentioned earlier, Watson is designed for everyone at organizations and corporations of all sizes and in all sectors. It takes the confusion and complexity out of data science and analytics.
"Watson's target audience is not data scientists. It's people everywhere. We call them citizen analysts." – Bob Picciano, Senior Vice President at IBM Analytics
HOW DOES WATSON WORK?
Watson uses Natural Language Processing (NLP) and is designed to communicate with humans. It can learn and understand subtle nuances and idiosyncrasies of natural human language.
By eliminating the need to communicate via icons and drop-down menus, the level of technical expertise required to interact with Watson drops to zero, dismantling a huge technical barrier between humans and machines.
Watson also has a voracious appetite for data. It can ingest huge amounts of information from many sources, both structured and unstructured—for example from articles, web pages, Wikipedia, books, newspapers, and journals.
Finally, Watson is a heuristic system. It has the ability to learn, and it gets progressively better with more inputs. The more (and better) data it ingests, the better its ability to solve a given problem.
Active Watson projects are already under way in 29 industries across 36 countries, and its uptake is continuing to accelerate. IBM recently launched a partnership with Twitter, giving Watson access to the thousands of tweets sent globally every second.
WHAT IS COGNITIVE COMPUTING? WHAT IS A COGNITIVE ORGANIZATION?
Cognitive systems can understand, reason, and learn. They can understand and communicate with users through natural language. They ingest and interpret structured, unstructured, or sensory data very quickly and at extremely high volume, accumulating insight as they go.
Cognitive systems can form hypotheses, make considered arguments, and prioritize recommendations to help people make better, more informed decisions.
"Cognitive organizations" use cognitive systems like Watson to turn raw data into intelligence and advantage by extracting new insights, and then applying those insights to outperform their competitors.
"A cognitive business is a thinking business. You don't just DO cognitive. You BECOME a cognitive business." – IBM CEO Ginni Rometty
WHAT ARE THE USE CASES FOR WATSON? 
Watson is already used by 200 million people, and is on track to be used by 1 billion people by 2018.
A sampling of the industries being transformed by Watson/cognitive systems includes:
Automotive: On average, Americans spend more than 37,000 hours in a car over their lifetime. With the advent of autonomous (self-driving) vehicles, the vehicle becomes an extension of the office or living room. IBM and General Motors announced OnStar Go, the auto industry's first cognitive mobility platform. Starting in 2017, millions of GM drivers will be able to maximize time spent in the car so drivers and passengers can achieve greater efficiency, comfort, and safety. For example, drivers will be able to use "hands-free" cognitive interfaces to interact with participating brands such as ExxonMobil, iHeartRadio, and MasterCard.
Education: IBM Watson Teacher Advisor was designed and trained by teachers for teachers. It is being used to help teachers match resources with the needs of students of all ages, from all regions, and all socioeconomic backgrounds. Since Watson is a cognitive system, as it learns and improves, teaching materials improve. Watson cannot replace teachers, but instead helps teachers focus on teaching instead of administration.
Health Care: Given the plethora of new breakthroughs, there is no way your local doctor, even a specialist, can stay abreast of updates and changes in their fields. But Watson can. Watson never sleeps. Watson is constantly learning. For example:
"At the UNC School of Medicine, Watson was tested on 1,000 cancer diagnoses made by human experts. In 99% of them, Watson recommended the same treatment as the oncologists. In 30% of the cases, Watson also found a treatment option the human doctors missed. Some treatments were based in research papers that the doctors had not read—more than 160,000 cancer research papers are published a year."
IBM and Teva Pharmaceuticals will use Watson to speed the development of new drugs, accelerate new treatment options, and help improve the management of chronic diseases. Only 5 out of 5,000 drugs ever make it to market, at a cost of billions and many lives. "With IBM we may turn the way we deliver health and health solutions from merely being reactive to predictive." – Dr. Yitzhak Peterburg, Chair, Teva Pharmaceuticals
Retail: Watson Conversation helped CDO Faisal Masud turn Staples' Easy button icon into an app. Customers use the app to text, talk, or send a photo of what they're looking for and the app will order it for them. Previously, chat bots required highly skilled developers who could build complex systems that are hard to manage and maintain.
"With this new service, a lot of the machine learning concepts are now obscured from the user, so non-technical, non-machine-learning experts can now start to build these conversational solutions." – Brian Loveys: Program Director, Watson Emerging Technologies
Music: Watson can even accelerate hit music composition by replicating known successes. Watson and Grammy award-winning music producer Alex Da Kid recently co-created a song, Not Easy. Watson analyzed years' worth of popular music; its NLP engine read the lyrics of over 26,000 Billboard Hot 100 songs to find similarities; examined the songs' pitch, time, and note sequences, and identified patterns between various keys, chord progressions, and genres; ingested the album art; did sentiment analysis of two million lines of social media content; and turned millions of unstructured data points into emotional insights. The result? The song, Not Easy, hit #1 on Spotify in less than one week.
To sum up, in our professional opinion, the IBM Watson Data Platform has arrived—and matured—at exactly the right time.
We believe the IBM Watson Data Platform is the leading AI and cognitive platform, and that it has the power to disrupt entire industries.
Watson will enable the rise of COGNITIVE ORGANIZATIONS and CITIZEN ANALYSTS in both the public and private sector, and we believe these developments are very positive – not only for industry, but also for humanity.
HOW CAN I FIND OUT MORE? 
Follow @IBMBigData on Twitter, the IBM Big Data hub, the hashtag #IBMWoW, and the blog by James Kobielus.
The World of Watson concluded with an inspired performance by Imagine Dragons. 
A fitting end, considering Chief Data Officers, Chief Digital Officers, Chief Analytics Officers, and most importantly, CITIZEN ANALYSTS, are the new rock stars!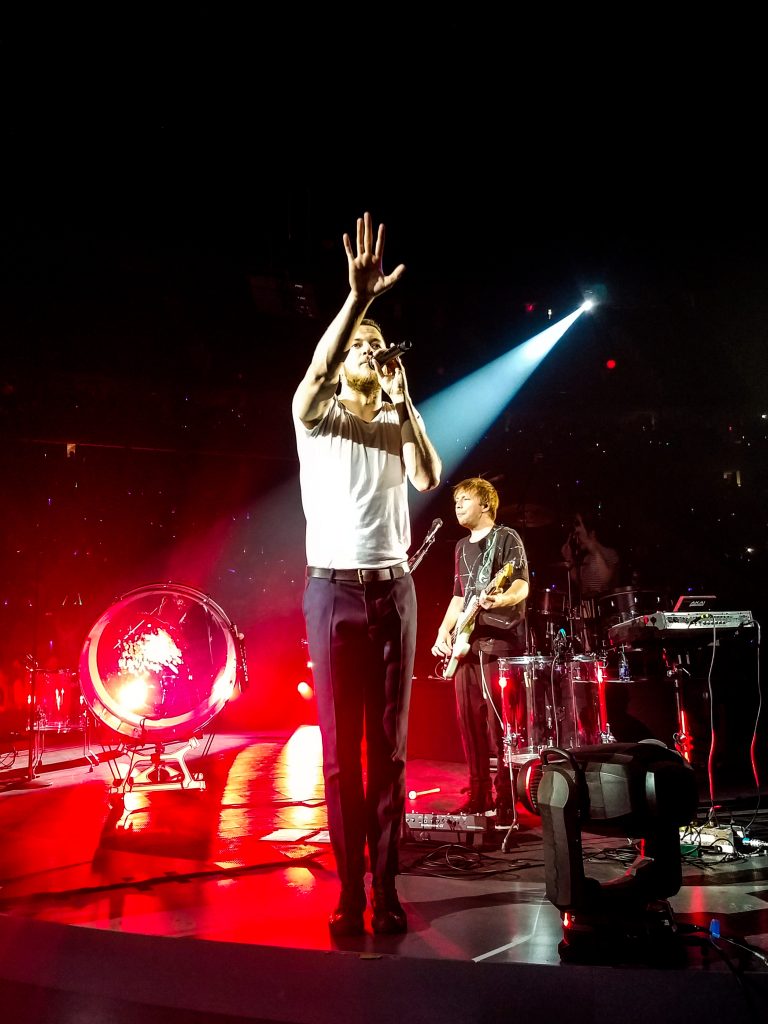 – David Mathison: CEO, CDO Club/CDO Summit
---
If you are tasked with understanding what digital and data leaders must do in order to succeed in almost any industry, the best place to learn more is at the CDO Summit.
Our CDO Summits cover DIGITAL TRANSFORMATION, DATA, and ANALYTICS.
We stack the agendas with the BEST digital and data leaders in the public and private sector.
The CDO Summit is the "must-attend" digital event of the year. The 2013, 2014 and 2015 CDO Summits received stellar endorsements from dozens of speakers and attendees alike: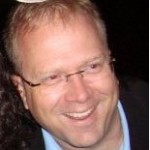 "Sometimes a conference comes along that hits the trifecta – hot topic, high-caliber attendees, and stellar location. The first Chief Digital Officer Summit reached that mark with ease, and I look forward to attending the next one."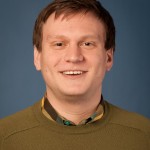 "Congratulations and thanks to David Mathison for spotting the need for community and collaboration in the growing Chief Digital Officer space, and for having the wherewithal, network, and organizational talent to put together such a top-notch event in its inaugural year. Next year's summit should be even more of a must-do for anyone working digital at senior levels in all kinds of businesses."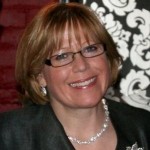 "David, here's a handy C^3 test for conference value: Did I learn at least three new perspectives? Check. Did I meet at least three interesting people? Check. Did I take back at least three relevant pieces of news I can use? Check. Flying colors for the Chief Digital Officer Summit 2013! Thank you so much, and yes, I'd be very pleased to participate next year!"

"Congratulations to David Mathison and his team on the simply amazing job they did on the inaugural Chief Digital Officer Summit. Probably the most informative, insightful, on target, entertaining, collaborative, thought provoking, and inspiring conferences I have ever attended. I learned more about my business and what I do in the past 12 hours than I have from any research white paper, articles or blogs over the past 12 months. The range of topics and speakers assembled were incredibly diverse, informative, collaborative, and most of all, inspiring. It has invigorated me to be the best possible professional CDO I can be. David Mathison's skills as a moderator were impeccable, bringing out the best of the speakers and keeping the conversation flowing. His intimate and insightful knowledge of this space is only out-shined by his humility and graciousness. Kudos to David and his organizing team."
< More News