On Tuesday, March 24, 2015, President Barack Obama named Silicon valley veteran Jason Goldman as the White House's first-ever Chief Digital Officer.
"As the first-ever Chief Digital Officer at the White House, Jason Goldman brings new energy and coveted expertise as someone who's helped shape the digital age," President Obama said, according to Politico, which first reported the news.
Goldman will oversee digital outreach for the White House, and lead the Office of Digital Strategy, formerly known as 'Obama's new media team,' according to Engadget.
See also USA Today: "Obama appoints new senior adviser, Chief Digital Officer"
According to Goldman on Medium, "my job will be to help create more meaningful online engagement between government and American citizens. The platforms that have been the most successful are the ones that have created the best and most meaningful opportunities for participation. My job will be to use those online tools to create meaningful opportunities for American citizens to participate in our government."
[bctt tweet="'The successful platforms created the best and most meaningful opportunities for participation' @Goldman44 @WhiteHouse http://ow.ly/MARaw" via="no" url="no"]
Goldman certainly has the bona fides for this important new role: his primary focus has been on product development and product management with three successful 'digital natives' (Blogger, Google, and Twitter), and has a wide network of tech-savvy friends and colleagues as mentors, advisers – and potential new hires – as the administration continues to build out its digital, data, and IT teams.
Goldman's background, in brief (from his LinkedIn):
From 2002 to 2003, Goldman was business manager for Pyra Labs, the makers of Blogger, where he worked for Pyra CEO Ev Williams.
Pyra was acquired by Google in 2003, where Jason worked as Product Manager from 2003 to 2006. While at Google, Ev and Jason hired Biz Stone in early 2003.
From 2007 to 2010, Goldman was VP Product at Twitter, and also served on its Board of Directors.
In 2011, Jason, Ev, and Biz left Twitter and re-booted Obvious Corporation, an investment firm and incubator, with Jason becoming its COO.
In 2012, Obvious Corporation became Medium Inc., with Ev as CEO, and Biz and Jason becoming directors on the Board.
Obvious incubated a few companies such as Lift and Branch, sharing office space and working closely with the founders. From 2011 to 2014, Goldman served as a director on the Board of Branch Media, Inc., until it was acquired by Facebook in 2014.
Just as we've been reporting, many of the newly minted Chief Digital Officers are being recruited from the digital natives and digital disruptors of Silicon Valley and Silicon Alley.
One such example is Atif Rafiq, now the first-ever Chief Digital Officer of McDonalds, and previously at GM of Kindle Direct at Amazon. Before that, he was General Manager at Yahoo! and founding member of the Corporate Strategy and Business Development groups at AOL. Atif had P&L responsibility for $400MM in annual sales, and was founder/CEO of a venture-backed firm where he raised over $10 million.
See also:
Everything you need to know about Chief Digital and Chief Data Officers in 28 minutes

The White House has been aggressively luring Silicon Valley and tech veterans to D.C.
In October 2013, the White House assembled a small team to repair the botched Heathcare.gov website, including former Google engineer Mikey Dickerson.
Dickerson has been administrator of U.S. Digital Service since August 2014, which was formed partly to help the US government implement new technology and services.
This week's Goldman announcement follows on the heels of the White House appointment last week of Facebook engineer David Recordon as the first-ever director of Information Technology, and the February 2015 appointment of D.J. Patil as the country's first-ever Chief Data Scientist.
Patil reports into former Google executive Megan Smith, who was tapped to serve as the White House's new Chief Technology Officer in Fall, 2014.
The hiring of Patil comes after the French government was the first country to ever hire a Chief Data Officer, Henri Verdier, as we pointed out in our September 10, 2014 post, Global Demand for Chief Digital Officers and Chief Data Officers Continues at a Torrid Pace.
[bctt tweet="The @WhiteHouse has been aggressively hiring Silicon Valley and tech veterans to D.C http://ow.ly/MARaw" via="no" url="no"]
In that post, CDO Club founder David Mathison predicted that other countries would follow suit:
"The French government is also doing a fantastic job in attracting digital talent. In a lunch in Paris last week with the CIO of France and the newly hired CDO of France, I found that their only lament was that they were not doing as good a job of promoting their recruitment activities as the U.S., and the Government Digital Service (GDS) in the U.K. The announcement of the French CDO will be made shortly. This is the first instance of a country hiring a Chief Data Officer, but I guarantee it won't be the last."
More recently, in October 2014 at the BBC in London, Mathison gave the first-ever U.K. CDO of the Year award to Mike Bracken of Government Digital Service, who made headlines when he announced he was adopting the title of Chief Digital Officer during his keynote presentation at the Summit.
We believe the President has made two great choices in naming Jason Goldman as the White House's first Chief Digital Officer, and D.J. Patil as Chief Data Scientist.
The CDO Club and its 1,000+ members would like to offer our support to you and your teams.
A good place to start would be to share the following videos of previous CDO of the Year award winners Mike Bracken, Rachel S. Haot, and Teddy Goff.
Just click on the images below to watch the videos:
Mike Bracken
Chief Digital Officer
Government Digital Service
UK CDO of the Year 2014
Rachel S. Haot
Chief Digital Officer
City of New York
CDO of the Year 2014
Teddy Goff
Digital Director
Obama for America
CDO of the Year 2013
Rachel S. Haot named CDO of the Year 2014 by CDO Club (April 22, 2014): "As Chief Digital Officer and Deputy Secretary for Technology at New York State, Haot's focus is to realize Governor Andrew Cuomo's vision for the State by improving the way that government and the public engage online, and supporting collaborative innovation with the technology community. Haot had previously served as the Chief Digital Officer for the City of New York in Mayor Michael Bloomberg's administration from January 2011 through December 2013. While there she established the first urban digital roadmap in the country, and by October 2013 the city achieved 100% of the roadmap's stated objectives."
See also Five Steps for Improving Government and Public Engagement Through Digital Innovation
Obviously, someone at the Clinton campaign – and the RNC – was paying attention to Goff's 2013 CDO Summit presentation.
According to the Washington Post, Goff "is advising the Clinton campaign-in-waiting on its digital strategy."
As we pointed out in a recent post, the Republican National Committee (RNC), not to be outdone, announced major changes to its digital operations to try to build on its successes from the 2014 midterm elections:
Jesse Kamzol, formerly the RNC's deputy data director, will now serve as Chief Data Officer
Former Chief Data Officer Azarias Reda was named Chief Technology Officer.  We mentioned Reda in our recent post on Chief Data Officers, for being selected by Forbes '30 under 30′
Chuck DeFeo, RNC deputy chief of staff & Chief Digital Officer, and former George W Bush 2004 online campaign manager, has left the RNC to become VP of Digital Products at i360, a data and analytics firm "that will receive part of an $889 million cash infusion from the Koch Brothers and other conservative megadonors to help elect Republicans in 2016," according to Politico.
RNC Chairman Reince Priebus's strategy appears to have worked – in the 2014 mid-term elections, Republicans won their largest majority in the House since WWII, and gained a majority in the Senate.
Mastery over digital and data – and having a C-level executive to lead the way – appears to be the newest and quickest route to a CEO job, a Board slot, and even a seat in the White House.
Welcome to the CDO Club, Jason Goldman and D.J. Patil!
---
NOTE: The CDO Club is now a membership site. You'll need to register in order to continue enjoying our posts. To register or for more information, click here.
If you are tasked with understanding what digital leaders must do in order to succeed in almost any industry, the best place to learn more is at the Chief Digital Officer Summit.
Take advantage of our Super Early Bird Discount for Amsterdam, London in October 2015, Sydney in February 2016, NYC in April 2016, and Toronto in July 2016. Reserve your place now: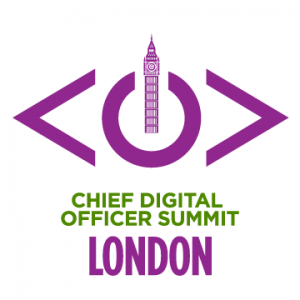 The CDO Summit is the "must-attend" digital event of the year. The 2013 and 2014 CDO Summits received stellar endorsements from dozens of speakers and attendees alike:

"The Chief Digital Officer Summit was engaging as much as it was informative. Bringing these incredible leaders together in one place and for one day speaks to David Mathison's extensive network, his ability to understand the needs of his clients, and to be ahead of the curve in this important space. It was a great use of my time, and I learned more than I ever thought I would. Great networking as well!"

"The Chief Digital Officer Summit was a very relevant topic for today's times. I was impressed by the caliber and diversity of the panel speakers, all of whom had something unique and valuable to offer. A great opportunity to learn from the best."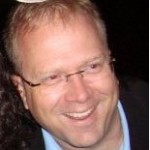 "Sometimes a conference comes along that hits the trifecta – hot topic, high-caliber attendees, and stellar location. The first Chief Digital Officer Summit reached that mark with ease, and I look forward to attending the next one."

"The Chief Digital Officer Summit was outstanding. Why? Candid panels with top players in the digital community. Splendid break-time conversations. And, savvy facilitation, Mathison Style."
< More News