Welcome back to our Chief DATA Officer JOBS Update, through May 2015:
New Chief Data Officer placements (through May 2015): Congratulations to the new Chief Data Officers at Boeing Defense Space & Security, OgilvyOne China, Time Inc.,  and Wunderman, among others.  Welcome to the CDO Club!
Chief Data Officers 'In the News': How did these Chief Data Officers make news in May: A. Charles Thomas, DJ Patil, Chris Mazzei, Floyd Yager, Abhi Nemani?
What about these Chief Data Officers in April: Micheline Casey, Tom Schenk, Ian Kalin, Dr. Eugene Kolker, Brandon Pustejovsky, Usama Fayyad? CDO Club members can find out more below.
Open Chief Data Officer Jobs: Hey, we are always adding new open jobs! Inside, you'll find open posts for Chief Digital Officers, Chief Data Officers, and other C-level digital and data positions. CDO Club members can review the open posts on our dedicated career page, which lists dozens of open jobs.
[bctt tweet="See the CDO Club's latest Chief Data Officer open jobs and appointments for April and May 2015 here http://bit.ly/1Jv8jvd via @BeTheMedia" via="no" url="no"]
CDO Club members will find the details on all this and more below. Check out our previous CDO JOBS Updates here:

Time is running out for our Limited Time Discount Pricing on CDO Club Memberships.
After we add the videos from the recent CDO Summit in NYC,
we'll revert to regular pricing.
Subscribe now to lock in the discount.
You can thank us later!
The CDO Club is a membership site.
You need to register as a CDO Club member to view the rest of this page.
Click here to visit our Membership page to register, or for more information.
.....
If you are tasked with understanding what digital leaders must do in order to succeed in almost any industry, the best place to learn more is at the
CDO Summit
.
Register today for the Sydney CDO Summit on 24 February, 2016, presented by Accenture Digital.
Also sign up now to lock in our Super Early Bird Discount for NYC in April 2016, and Toronto in July 2016.
The CDO Summit is the "must-attend" digital event of the year. The 2013, 2014 and 2015 CDO Summits received stellar endorsements from dozens of speakers and attendees alike:

"Thank you for an intense and inspiring U.K. CDO Summit. The content and networking were well worth the trip and investment."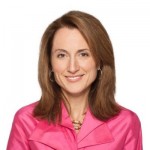 "The NYC CDO Summit was an awesome day - content - speakers - learnings. Everything."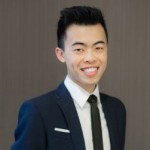 "The opportunity to keynote at the inaugural U.K. CDO Summit in London was once in a lifetime experience. As the world's youngest CDO, I learned valuable lessons from other digital leaders and gained a greater sense of confidence and energy leaving the event.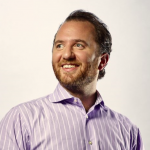 "Great experience at the CDO Summit in NYC. Hats off to David Mathison (@BeTheMedia) and the organizers for getting so many incredible digital leaders in one room, year after year."
< More News