Welcome back to our Chief Digital Officer JOBS Update, through April 2015:
New Chief Digital Officer placements (through April 2015): Congratulations to the new Chief Digital Officers at Assembly, Cabinet Office, Coyne PR, Mavin Records, McCann, and Ologie, among others. Welcome to the CDO Club!
Chief Digital Officers 'In the News': How did these Chief Digital Officers make news in April: Andrew Brem, David Chivers, Erik Lautier, Faisal Masud, Jo Ann Saitta, Krista Berry, and Matthew Ipsan? Find out inside.
Open Chief Digital Officer Jobs: Hey, we just added NEW open jobs! Inside, you'll find open posts for Chief Digital Officers, Chief Data Officers, and other C-level digital and data positions. Be sure to review the open posts on our dedicated career page, which lists dozens of open jobs.
[bctt tweet="In April alone 3 Chief Digital Officers became President or CEO https://cdoclub.com/chief-digital-officer-jobs-for-april-2015/" via="no" url="no"]
You'll find the details on all this and more below.​
Jo Ann Saitta
The CDM Group
Atif Rafiq
McDonald's
Faisal Masud
Staples
Krista Berry
Kohls
Also check out our previous CDO JOBS Updates here:
---
David Mathison will be speaking at The Identity Summit  on May 28, 2015
presented by ForgeRock.

David Mathison and Mike Ellis, CEO of ForgeRock, will lead the Digital Transformation panel discussion that will focus on the partnership between marketing and IT that is required for a successful digital transformation. The panel will also discuss the challenge of meeting the ever-expanding requirements of the digital customer. Learn more
In addition to Mike and David, other panelists include:
Bill Phelps, Managing Director, Global Practice Lead, Security Services at Accenture
Jeff Elgin, Enterprise Platforms and Frameworks Engineering at Capital One
Jen McClure, Vice President, Digital & Social Media at Thomson Reuters
---
Sign up for CDO Club Membership to see JOBS from the
following companies and more:
Time is running out for our Limited Time Discount Pricing on CDO Club Memberships.
After we add the videos from the recent CDO Summit in NYC,
we'll revert to regular pricing.
Subscribe now to lock in the discount.
You can thank us later!
Click here to visit our Membership page for more information......
If you are tasked with understanding what digital leaders must do in order to succeed in almost any industry, the best place to learn more is at the CDO Summit.
Register today for the Sydney CDO Summit on 24 February, 2016, presented by Accenture Digital.
Also sign up now to lock in our Super Early Bird Discount for NYC in April 2016, and Toronto in July 2016.
The CDO Summit is the "must-attend" digital event of the year. The 2013, 2014 and 2015 CDO Summits received stellar endorsements from dozens of speakers and attendees alike:

"Thank you for an intense and inspiring U.K. CDO Summit. The content and networking were well worth the trip and investment."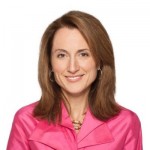 "The NYC CDO Summit was an awesome day - content - speakers - learnings. Everything."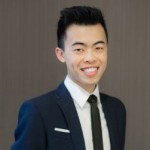 "The opportunity to keynote at the inaugural U.K. CDO Summit in London was once in a lifetime experience. As the world's youngest CDO, I learned valuable lessons from other digital leaders and gained a greater sense of confidence and energy leaving the event.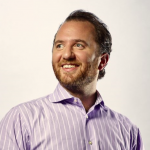 "Great experience at the CDO Summit in NYC. Hats off to David Mathison (@BeTheMedia) and the organizers for getting so many incredible digital leaders in one room, year after year."
< More News