Welcome back to our Chief Digital Officer JOBS Update, through March 2015:
New Chief Digital Officer placements (through March 2015): Congratulations to the new Chief Digital Officers at Athlon Media Group, IAG, McCann Worldgroup, New York & Company, Team Detroit, WPP, Wyndham Hotel Group, the White House, WPP, and Yell, among others. Welcome to the CDO Club!
Chief Digital Officers 'In the News': How did these Chief Digital Officers make news in March: Craig Corte, Baron Concors, Mike Parker, Adam Hirsch, Michael Bloom, Julie Bornstein, Kristi VandenBosch, Lauren Lockwood, Atif Rafiq, Lubomira Rochet, Thuan Nguyen? Find out inside.
Open Chief Digital Officer Jobs: Hey, we just added five NEW open jobs! Inside, you'll find open posts for Chief Digital Officers, Chief Data Officers, and other C-level digital and data positions. Be sure to review the open posts on our dedicated career page, which lists dozens of open jobs.
[bctt tweet="Wow! Look at all the Chief Digital Officer appointments and news in March 2015 https://cdoclub.com/chief-digital-officer-jobs-for-march-2015/" via="no" url="no"]
You'll find the details on all this and more below.
Also check out our previous CDO JOBS Updates here:
Sign up for CDO Club Membership to see JOBS from the
following companies and more:
Time is running out for our Limited Time Discount Pricing on CDO Club Memberships.
After we add the videos from the recent CDO Summit in NYC, we'll revert to regular pricing.
Subscribe now to lock in the discount.
You can thank us later!
Click here to visit our Membership page for more information......
NOTE: The CDO Club is now a membership site. You'll need to register in order to continue enjoying our posts. To register or for more information, click here.
If you are tasked with understanding what digital leaders must do in order to succeed in almost any industry, the best place to learn more is at the Chief Digital Officer Summit.
Take advantage of our Super Early Bird Discount for Amsterdam, London in October 2015, Sydney in February 2016, NYC in April 2016, and Toronto in July 2016. Reserve your place now: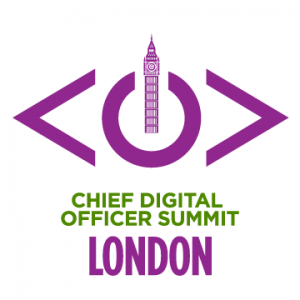 The CDO Summit is the "must-attend" digital event of the year. The 2013 and 2014 CDO Summits received stellar endorsements from dozens of speakers and attendees alike:

"The Chief Digital Officer Summit was engaging as much as it was informative. Bringing these incredible leaders together in one place and for one day speaks to David Mathison's extensive network, his ability to understand the needs of his clients, and to be ahead of the curve in this important space. It was a great use of my time, and I learned more than I ever thought I would. Great networking as well!"

"The Chief Digital Officer Summit was a very relevant topic for today's times. I was impressed by the caliber and diversity of the panel speakers, all of whom had something unique and valuable to offer. A great opportunity to learn from the best."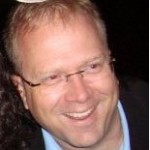 "Sometimes a conference comes along that hits the trifecta – hot topic, high-caliber attendees, and stellar location. The first Chief Digital Officer Summit reached that mark with ease, and I look forward to attending the next one."

"The Chief Digital Officer Summit was outstanding. Why? Candid panels with top players in the digital community. Splendid break-time conversations. And, savvy facilitation, Mathison Style."
< More News