Welcome to our Chief Data Officer year-end review! This post consists of three parts:
CHIEF DATA OFFICER YEAR-END REVIEW FOR 2016:
Back in 2014, at the 2nd annual NYC CDO Summit held at Time Warner, CDO Club founder David Mathison predicted that Chief Data Officers would outnumber Chief Digital Officers within 3-5 years.
In 2016 – just two years later – that prediction came true.
There are now 2,000 Chief Digital Officers and more than 2,000 Chief Data Officers globally.
See: "What? Chief Data Officers Surpass Chief Digital Officers!"
That growth is expected to continue in 2017, and Gartner predicts that by 2019, 90 percent of large organizations will have a Chief Data Officer.
According to our research, new Chief Data Officer hires in 2016 included:
1 800 Flowers, AIG, Alibaba Group, Bank of China, Bank of Ireland, CIBC, City of Boston, City of Syracuse Mayor's Office, County of Los Angeles, Credit Suisse, Deloitte LLP, Dentsu Aegis Network, District of Columbia, Eli Lilly and Company, Embrace Home Loans, GE, J.P. Morgan, Kimberly-Clark Corp, Morgan Stanley, City of Los Angeles Mayor's Office, RSA, Sainsbury's, State of California, and Telefónica, among many others.
For more detailed information on 2016 CDO placements, see the section below (Chief Data Officer Jobs Update for November 2016).
SEVEN CHIEF DATA OFFICER PREDICTIONS FOR 2017:
The following are our seven Chief Data Officer predictions for 2017:
1. PREDICTION: CHIEF DATA OFFICER GROWTH CONTINUES IN 2017
According to our CDO Club global database, the following number of people held the title of Chief Data Officer at the end of each year below:
2013: 200
2014: 300
2015: 1,000
2016: 2,000
2017: 3,000 (forecast)
Other analysts have recently reported similar findings:
Gartner: At the end of 2015, there were 1,000 people with the title of Chief Data Officer, up from 400 at the end of 2014. Gartner has yet to report 2016 year-end numbers.
Experian: 92% of Chief Information Officers (CIOs) were looking to appoint a Chief Data Officer.
New Vantage Partners: More than 54% of organizations have appointed a Chief Data Officer – a significant increase on their 2012 estimate of 12%.
Regionally, our survey of CDO Club members reveals the following:
USA: The US continues to lead all countries in Chief Data Officer deployments, with CDOs now appearing across almost all industry sectors. CDOs are most prominent in financial services, technology, media, publishing, entertainment, retail, sports, CPG, medical, pharmaceutical, and public sectors. A key driver of 2017 CDO growth will result from an increase in organizations hiring more than one Chief Data Officer. For example, for years the Federal Communications Commission (FCC) has had multiple CDOs across different departments. Similarly, financial service companies are hiring multiple CDOs to represent different product lines, business units, and/or regions (for example, AIG, Barclays, HSBC, and Santander). We expect to see this trend replicated in other sectors, such as tech (IBM now employs more than one CDO, including Global CDO Inderpal Bhandari, for example).
U.K., Europe, Asia, Australia, India, Middle East: While Chief Data Officer adoption has been slower outside of the US, we are seeing increased deployments of the title (in order) in the United Kingdom, Europe, Asia, Australia, India, and the Middle East. In 2017, we expect to see increased demand for Chief Data Officers throughout Europe, as organizations are forced to comply with governance issues created by the European Union's General Data Protection Regulation (GDPR) legislation, and the EU-U.S. Privacy Shield framework which protects the rights of EU residents whose personal data is transferred to the United States, and provides legal clarity for businesses relying on transatlantic data transfers. Fines for non-compliance or data breaches can be costly – as high as €20m, or up to four percent of global revenues, hence the need for CDOs to manage regulatory risk.
Russia and China: While Russian and Chinese organizations have been slow to adopt Chief Data Officers, we expect appointments to increase as organizations deal with compliance issues with Personal Data Localization laws, which state that data operators collecting personal information about citizens must use databases physically located "in-country." In Russia, Lenovo, EBay, Uber, and PayPal, among others, have all indicated that they will move applicable data to Russian servers. Samsung already has a large data center in Russia. Likewise, the Chinese data localization law forces "critical information infrastructure operators" to store data within China's borders.
Mexico, South America, Africa, Eastern Europe, Canada: We're seeing slow-to-no growth in Chief Data Officer appointments in Mexico, South America, and Africa (except for sporadic deployments in South Africa and North Africa). Surprisingly, Canadian organizations have also been slow to adopt the Chief Data Officer title. Per capita, Canada likewise has very few Chief Digital Officers.
2. PREDICTION: "OFFICE OF THE CDO" (OCDO) EXPANDS: FROM SILO TO ENTERPRISE
In 2017 we predict more organizations will create an "Office of the CDO," or OCDO, reflecting the role's migration from "silos" within departments to an enterprise-wide function.
The OCDO is typically run by a Chief Data Officer and includes dedicated headcount, budget, and a broad scope of responsibilities to provide sustainable, ongoing, competitive advantage.
According to Gartner, "This <OCDO> is a new business function, equal to IT and HR, finance, supply chain and any of the operations departments."
Enterprise-level, centralized data management provides consistent, integrated, robust, strategic, and uniform data delivery across the entire organization. While the initial investment can be time-consuming and costly, an enterprise-wide framework will eventually reduce operational costs through economies of scale, standard practices and protocols, resource pooling, and by fostering the re-use of data throughout the organization.
IBM notes that an enterprise-wide view of data and analytics enables organizations "to uncover patterns and valuable new insight about customers, markets, organizational processes, and compliance" that siloed views would miss or ignore.
To date, most organizations have started with smaller-scale efforts at the business-unit or functional level because they are easier, faster, and cheaper to implement, and they enable organizations to focus on areas where urgent attention is needed. Smaller programs are also easier to manage risk, and they enable the creation of a foundation that can be expanded to larger, more sophisticated and expensive enterprise-wide programs.
3. PREDICTION: SHIFT IN REPORTING LINES
2017 will see an increase in the number of CDOs who report to the CEO, COO, and CIO. In a recent survey, Gartner reported that 30% of respondents said they reported to the CEO, indicating the rising importance of the role. 16% said they reported to the CIO, 11% to SVP/VP, 10% to a CIO, and 5% to a CTO or CFO.
By 2020, Gartner also predicts that 15% of CDOs will move into other C-level positions, including the CEO, COO, CMO. While it is possible that Chief Data Officers will migrate to other C-suite roles, we disagree with the prediction that CEO is a likely career path, unless the Chief Data Officer has previous experience as CEO, GM, MD, or President.
As we previously reported and have been tracking since 2011 (see Chief Digital Officer to CEO Career Path), most digital leaders who have successfully ascended to the CEO slot had previous experience as CEO, General Manager, Managing Director, or President. It is very rare to find a Chief Data Officer with previous CEO experience – and it's not easy to make that career leap without it.
4. PREDICTION: THERE WILL BE CHURN
2017 will continue to experience turn-over in the Chief Data Officer role, with 2-3 year stints in many industries, and even shorter tenures in the public sector.
Reasons include corporate culture clashes, incomplete or incorrect job descriptions, failure to adequately differentiate and delineate roles and responsibilities, poor or inadequate supervision, no support from above, internal battles and fiefdoms, improper reporting structure, lack of dedicated headcount and/or budget, and a mismatch of candidate skills with the requirements of the position.
There are also job-jumpers – those CDOs who know that their skills can land them more lucrative opportunities elsewhere – and who therefore "jump" from job to job.
While public sector CDO deployments will continue in 2017 (recent CDO appointments include many cities, states, and counties; as well as the Departments of Commerce, Energy, Health and Human Services, Office of the Inspector General, USPS, etc), we will see churn as government agencies compete with the private sector in attracting and retaining talent. Also, most politically appointed CDOs "term-out" when the new administration takes office on January 20, 2017.
2017 will continue to see longer tenures in the more "mature" technology and financial services sectors, where senior-level data roles have existed for decades. At many of these firms, the foundations are stronger, organizational structures more stable, morale is higher, compensation packages more lucrative, and career opportunities for advancement abound.
5. PREDICTION: CHIEF ANALYTICS OFFICERS AND CHIEF MARKETING TECHNOLOGISTS IN DEMAND
A data strategy typically has three phases, beginning with data governance, then data architecture, and finally, data analysis.
The data governance phase establishes the guidelines that mitigate risk and safeguard against costly regulatory compliance. This phase would include creating standards, policies, and processes that manage data availability, consistency, quality, security, and usability.
Once governance guidelines are in place, the CDO then moves on to phase two – data architecture, protocols, and technology – to standardize how data is consumed, ingested, integrated, and sourced across the enterprise.
The third phase is analysis. At this phase the CDO moves from being a steward of the data to being a business strategist. The goal is to align the analytics capabilities with corporate goals, and to create value from the data – to use real-time analytics, business intelligence, and reporting to make sound decisions, identify new opportunities, cut costs, provide new insights, improve and enhance sales and marketing, operational performance, or product development, achieve tangible business benefits, and gain competitive advantage.
Increasingly, many firms are hiring specialists for this third, critical phase. Data mining and predictive/prescriptive analytics are highly specialized skills, requiring a Chief Analytics Officer (CAO) or a Chief Marketing Technology Officer, along with dedicated insights and analytics teams.
A recent study from Forrester predicts that 30% of CMOs will be let go "for not mustering the blended skill set of design and analytics. This potentially bodes well for technology savvy marketers and technologists who have a healthy dose of marketing and broader business skills."
We are currently tracking fewer than 100 people globally who hold the title of Chief Analytics Officer, and even fewer Chief Marketing Technology Officers.
We are already seeing an increase in the number of these appointments in the US, and expect this growth to continue in the US and abroad in 2017.
6. PREDICTION: THE GROWTH OF COGNITIVE SYSTEMS
2017 will see the proliferation of cognitive platforms and systems from vendors including IBM (Watson), Oracle (Adaptive Intelligent Applications), Salesforce (Einstein), GE Digital (Predix), among others such as Adobe and Deloitte.
IBM's Watson, for example, can understand, reason, and learn, and can communicate with users through natural language. It can ingest and interpret structured, unstructured, or sensory data very quickly and at extremely high volume, accumulating insight as it goes. It can turn raw data into intelligence and advantage by extracting new insights, and then applying those insights to outperform its competitors.
With the amount of data in the world expanding faster than organizations have the ability to process and analyze it, and given the dearth of seasoned Chief Analytics Officers, cognitive computing fills a timely gap.
As we recently wrote in The Rise of the Citizen Analyst, the IBM Watson Data Platform's natural language processing enables "citizen analysts" to run queries and discover insights previously owned and operated by professional business analysts, CAOs, data scientists, Chief Marketing Technology Officers, and statisticians.
Such cognitive platforms are accelerating the shift from intuition-based decision making to analytically driven decision making. As IBM CEO Ginni Rometty remarked, "Many more decisions will be based on predictive elements versus gut instincts."
7. PREDICTION: DATA BREACHES WILL INCREASE
In 2017, Chief Data Officers will work more closely than ever with their Chief Information Security Officer (CISO) colleagues, as data breaches become more widespread.
For example, Yahoo recently announced a breach going back to 2013 which may have affected more than one billion accounts. In October 2016, a massive Distributed Denial of Service (DDoS) attack by an army of rogue internet-connected devices caused a significant outage to many websites, including Amazon, GitHub, Netflix, PayPal, Reddit, Spotify and Twitter. As the number of unsecure, internet-connected devices and sensors proliferate, we'll see more of these types of hacks coming from the IoT world.
We hope all your new year's wishes come true!
---
CHIEF DATA OFFICER JOBS UPDATE FOR NOVEMBER 2016:
Welcome back to our Chief Data Officer JOBS Update, through November 2016.
In this month's issue, we listed new Chief DATA Officer appointments for November; we tracked over 45 articles and hand-picked more than FIFTEEN CDOs who made the news last month; and be sure to check out all the new open CDO positions on our CDO Career page, including jobs at the Cabinet Office, CyberCoders, San Francisco Public Library, SPR, and UniCredit, among others.
Clearly, these are exciting times to be a leader in building a data-driven culture!
[bctt tweet="Wow! Look at all the new Chief Data Officer appointments, open jobs, and CDO news in November 2016 http://bit.ly/2hCdHGL via @CDOSummit" via="no" url="no"]
New Chief Data Officer placements (through November 2016): Congratulations to the new Chief Data Officers at Ancestry, JATO Dynamics, Kabbage, Next Level Administrators, and Veriluma Ltd, among others. Welcome to the CDO Club!
Chief Data Officers 'In the News': We tracked over 45 ARTICLES and hand-picked more than FIFTEEN Chief Data Officers who made news in November, including Barclays Africa Group Limited's Yasaman Hadjibashi; GSA's Kris Rowley; IBM's Inderpal Bhandari; Mashable's Haile Owusu; NHS England's Geraint Lewis; Pathway Ltd's Lucie Glenday; Telefónica's Chema Alonso; among others. How did they make the news? Find out inside.
Open Chief Data Officer Jobs: Hey, be sure to check out NEW OPEN POSITIONS, including jobs at Cabinet Office, CyberCoders, San Francisco Public Library, SPR, and UniCredit, among others! Inside, you'll find open posts for Chief Digital Officers, Chief Data Officers, and other C-level digital and data positions. Be sure to review the open posts on our dedicated career page.
You'll find the details on all this and more below.​
NOTE: Also check out our previous CDO JOBS Updates here:
NOTE: You will need to be a registered CDO Club member to view this post, with at minimum SILVER, GOLD, or PLATINUM status......


If you are tasked with understanding what digital and data leaders must do in order to succeed in almost any industry, the best place to learn more is at the CDO Summit.
Our CDO Summits cover DIGITAL TRANSFORMATION, DATA, and ANALYTICS.
We stack the agendas with the BEST digital and data leaders in the public and private sector.
The CDO Summit is the "must-attend" digital event of the year. The 2013, 2014 and 2015 CDO Summits received stellar endorsements from dozens of speakers and attendees alike: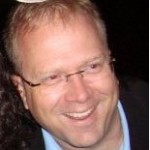 "Sometimes a conference comes along that hits the trifecta – hot topic, high-caliber attendees, and stellar location. The first Chief Digital Officer Summit reached that mark with ease, and I look forward to attending the next one."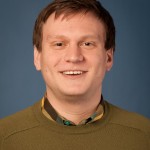 "Congratulations and thanks to David Mathison for spotting the need for community and collaboration in the growing Chief Digital Officer space, and for having the wherewithal, network, and organizational talent to put together such a top-notch event in its inaugural year. Next year's summit should be even more of a must-do for anyone working digital at senior levels in all kinds of businesses."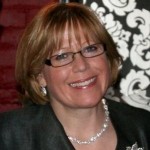 "David, here's a handy C^3 test for conference value: Did I learn at least three new perspectives? Check. Did I meet at least three interesting people? Check. Did I take back at least three relevant pieces of news I can use? Check. Flying colors for the Chief Digital Officer Summit 2013! Thank you so much, and yes, I'd be very pleased to participate next year!"

"Congratulations to David Mathison and his team on the simply amazing job they did on the inaugural Chief Digital Officer Summit. Probably the most informative, insightful, on target, entertaining, collaborative, thought provoking, and inspiring conferences I have ever attended. I learned more about my business and what I do in the past 12 hours than I have from any research white paper, articles or blogs over the past 12 months. The range of topics and speakers assembled were incredibly diverse, informative, collaborative, and most of all, inspiring. It has invigorated me to be the best possible professional CDO I can be. David Mathison's skills as a moderator were impeccable, bringing out the best of the speakers and keeping the conversation flowing. His intimate and insightful knowledge of this space is only out-shined by his humility and graciousness. Kudos to David and his organizing team."
< More News