Welcome back to our Chief DATA Officer JOBS Update, through June 2015:
New Chief Data Officer placements (through June 2015): Congratulations to the new Chief Data Officers at Clinical Ink; Drinker, Biddle & Reath LLP; Movio; and TechTarget among others.  Welcome to the CDO Club!
Chief Data Officers 'In the News': How did these Chief Data Officers make news in June: Kanishka Agarwal, Brian Baczyk, Mike Bracken, Niall Brennan , Ron Jordan, Mike Kelly, Tyler Kleykamp, Lionel Lopez, and Nicholas Marko? CDO Club registered members can find out more below.
Open Chief Data Officer Jobs: Hey, we are always adding new open jobs! Inside, you'll find open posts for Chief Digital Officers, Chief Data Officers, and other C-level digital and data positions. CDO Club members can review the open posts on our dedicated career page, which lists dozens of open jobs.
[bctt tweet="See the CDO Club's latest Chief Data Officer open jobs and appointments for June 2015 here http://bit.ly/1TRoS8f via @BeTheMedia" via="no" url="no"]
CDO Club members will find the details on all this and more below.
| | | | |
| --- | --- | --- | --- |
| | | | |
| Dr. Bryan Smith | Julien Braun | Bennett Borden | Lionel Lopez |
Also check out our previous CDO JOBS Updates here:
---
Sign up for CDO Club Membership to see videos from all the CDO Summits
including the 2015 NYC CDO Summit

Click here to visit our Membership page for more information.
The CDO Club is the world's first and largest community of C-suite digital leaders.
CDO Club members include more than 1,000 of the leading digital strategists and practitioners at the world's most influential organizations, with the following titles represented:
✰ Chief Digital Officers ✰ Chief Data Officers ✰ Chief Analytics Officers ✰  Chief Marketing Officers ✰ Chief Marketing Technologists ✰ Chief Information Officers ✰ Chief Technology Officers ✰ Chief Human Resource Officers ✰ Chief Executive Officers ✰ Board Directors ✰ Chief Information Security Officers ✰
Click here to visit our Membership page for more information......
If you are tasked with understanding what digital leaders must do in order to succeed in almost any industry, the best place to learn more is at the
CDO Summit
.
Register today for the Sydney CDO Summit on 01 March, 2016, presented by Accenture Digital.
Also sign up now to lock in our Super Early Bird Discount for NYC in April 2016, and Toronto in July 2016.
Reserve your place now:

The CDO Summit is the "must-attend" digital event of the year. The 2013, 2014 and 2015 CDO Summits received stellar endorsements from dozens of speakers and attendees alike:

"Thank you for an intense and inspiring U.K. CDO Summit. The content and networking were well worth the trip and investment."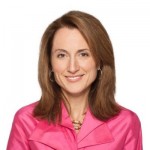 "The NYC CDO Summit was an awesome day - content - speakers - learnings. Everything."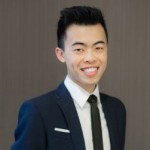 "The opportunity to keynote at the inaugural U.K. CDO Summit in London was once in a lifetime experience. As the world's youngest CDO, I learned valuable lessons from other digital leaders and gained a greater sense of confidence and energy leaving the event.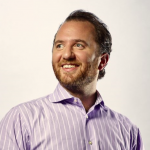 "Great experience at the CDO Summit in NYC. Hats off to David Mathison (@BeTheMedia) and the organizers for getting so many incredible digital leaders in one room, year after year."
< More News