The Queen is Hiring: Apply by Christmas Eve!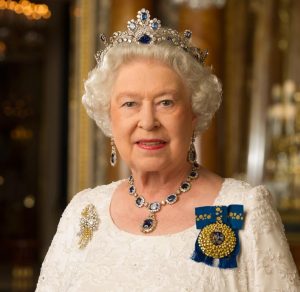 Queen Elizabeth is hiring a "Head of Digital Engagement" to be based in her Private Secretary's Office of Royal Communications at Buckingham Palace.
The goal is "to engage a worldwide audience with the public role and work of The Royal Family."
The Royal Family's social media accounts include 6.9 million followers on Instagram, about 5 million likes on Facebook, and 4.1 followers on Twitter.
The candidate will be based in the Palace from Monday-Friday, work 37.5 hours per week, and be paid GBP £45,000-£50,000 (about USD $60,000-$67,000) per year, plus free lunch, a 15% employer-contribution pension plan, 33 days annual leave, and more.
Applicants have until Christmas Eve (December 24 2019) to apply.
The link to the application can be found at the top of our CAREER PAGE.
---
Welcome back to our Chief Digital Officer JOBS Update, through October 2019.
In this issue, we list TWELVE new CDO appointments for October; we tracked 67 CDO ARTICLES; and hand-picked EIGHTEEN CDOs who made the news last month; and we posted more new open global CDO positions on our CDO Career page!
New Chief Digital Officer placements (through October 2019): TWELVE new CDOs were hired in October alone, we provide the highlights below. Congratulations to the new Chief Digital Officers at Beasley Media Group; Bulletin of the Atomic Scientists; Costain Group PLC; Memorial Sloan Kettering Cancer Center; and Procter & Gamble, among many others. Welcome to the CDO Club!
Chief Digital Officers 'In the News': Consider us your personal CDO "news clippings" service. We tracked 67 CDO ARTICLES and hand-picked EIGHTEEN CDOs who made the news in October, including Domino's Pizza's Dennis Maloney; Forbes' Salah Zalatimo; JetBlue Airways' Eash Sundaram; L'Oréal Canada's Robert Beredo; Wendy's Laura Titas; and Yodel's Adam Gerrard! How did they make news? Find out inside.
Open Chief Digital Officer Jobs: Inside, you'll find open posts for Chief Digital Officers, Chief Data Officers, and other C-level digital and data positions. Be sure to review the open posts on our dedicated career page.
You'll find the details on all this and more below.​
NOTE: Also check out our previous CDO JOBS Updates here:
AWARDS (October 2019):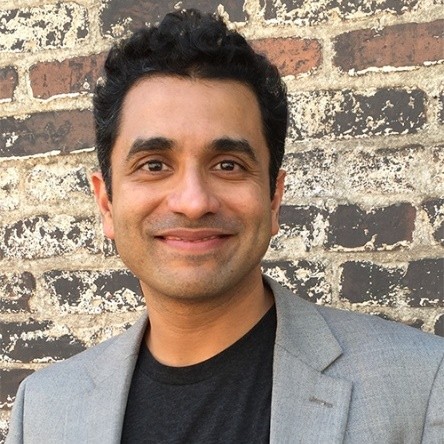 Nikhil Deshpande: October 17, 2019
NASCIO awards top state IT projects and officials for 2019
NASCIO named three winners of its State Technology Innovator Award, which is given annually to "outstanding state government employees who have made contributions to advance state technology policy." This year's recipients included Nikhil Deshpande, the Chief Digital Officer for Georgia.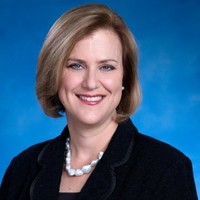 Linda Jojo: October 3, 2019
United Hosts Events Worldwide for Girls in Aviation Day
United's Executive Vice President of Technology and Chief Digital Officer Linda Jojo was recently named one of the Top 50 Most Powerful Women in Technology by the National Diversity Council.
NOTE: You will need to be a registered CDO Club member to view this post, with at minimum SILVER, GOLD, or PLATINUM status.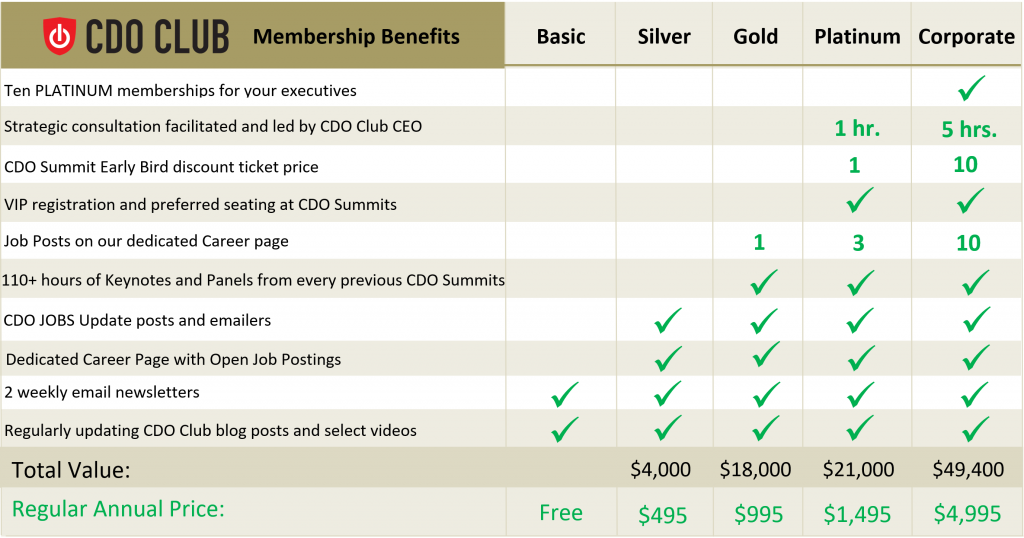 Click here or below to register or find out more.
.....
If you are tasked with understanding what digital and data leaders must do in order to succeed in almost any industry, the best place to learn more is at the CDO Summit.
Our CDO Summits cover DIGITAL TRANSFORMATION, DATA, and ANALYTICS.
We stack the agendas with the BEST digital and data leaders in the public and private sector.
Register today for the NYC CDO Summit on May 6, 2020!
The CDO Summit is the "must-attend" digital event of the year. The 2013, 2014 and 2015 CDO Summits received stellar endorsements from dozens of speakers and attendees alike: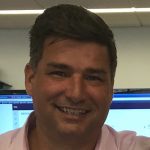 "I found the 2017 NYC CDO Summit very immersive in innovation, strategy, and digital transformation.  Great speakers and content overall!"
Chris Hulse
Chief Digital Officer
BlueLine Rental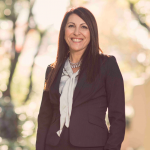 "What can I say but super impressed with your event and very much enjoyed the calibre of people both as speakers and participants. Thank you so much for inviting me the 2017 Sydney CDO Summit - I've had a lot of people reaching out via linkedin after the event."
Anne-Marie Elias
Chief DisrupterDisruptor's Handbook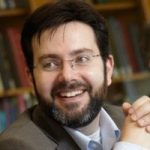 "Thanks for a great Toronto CDO Summit. The quality and breadth of speakers was inspiring and thought-provoking. Your summaries and previews strung everything together so well and helped crystallize new ideas."
Omri Tintpulver
Chief Digital Officer
ZoomerMedia Limited
< More News