Welcome back to our Chief Digital Officer JOBS Update, through March 2023.
In this issue, we list SIXTEEN new CDO appointments for March; we tracked THIRTY CDO ARTICLES; and hand-picked TWENTY CDOs who made the news in March; and we posted more open global CDO positions on our CDO Career page!
New Chief Digital Officer placements (through March 2023): SIXTEEN new CDOs were hired in March, we provide the highlights below. Congratulations to the new Chief Digital Officers at BSE Global; CSIRO; KPMG UK; Rhode Island; Sutter Health and more. Welcome to the CDO Club!
Chief Digital Officers 'In the News'

: Consider us your personal CDO "news clippings" service. We tracked

THIRTY CDO ARTICLES and hand-picked TWENTY CDOs

who made the news in March, including Adidas' Scott Zalaznik; BJ's Wholesale Club's Monica Schwartz; CVS Health's Tilak Mandadi; DoD's Craig Martell; Panera Bread's George Hanson

 

and many more! How did they make news? Find out inside. 
Open Chief Digital & Data Officer Jobs: Our career page lists over two dozen current CDO/CAO jobs. You'll find open posts for Chief Digital Officers, Chief Data Officers, Chief Analytics Officers, and other C-level positions at Edelman, Honeywell, NYC Mayor's Office of Contract Services, Southern Research, among others. Check out our career page here: dedicated career page.


---
FOUR reasons you should upgrade to a SILVER, GOLD or PLATINUM CDO Club membership:
1. CDO JOBS Update: Our "CDO/CAO JOBS Updates" are published monthly and include 3 sections: New CDO Hires; CDOs In The News; and Open CDO Jobs.  Our goal is to keep you up-to-date on the dynamic CDO market – and maybe help find your next dream job! Minimum SILVER membership.
2. CDO Career Page: Our Career Page includes open CDO/CAO (and other related) positions worldwide, as well as space for our partners to post open positions. Minimum GOLD membership to access this page.
3. CDO Club Video Portal: View all of the videos from every single CDO Summit to date. We show you "WHO" is leading digital transformation and data-driven culture around the globe, and "HOW" they are doing it. GOLD, PLATINUM, and CORPORATE members get to view videos of keynotes and panels of their colleagues and seasoned digital/data leaders.
4. Strategic consultation: In addition to all the benefits of SILVER and GOLD, our PLATINUM members get a one-hour strategic consultation facilitated and led by CDO Club CEO David Mathison; guaranteed Early Bird pricing discounts with VIP registration and preferred seating at CDO Summits; and three complimentary job posts per year on our dedicated career page.
Find out more and JOIN TODAY to become a CDO Club member!

Click here to become a CDO Club member or find out more.
We created the CDO Club community to enable our members to share their experiences and best practices, and to help them to stay on top of the rapid changes taking place in this dynamic market.
A CDO Club Membership still allows you to:
Find out which companies are hiring Chief Digital, Data, and Analytics Officers.

Get the latest updates on what today's CDOs/CAOs are working on.

Get access to videos from every CDO Summit to date, to hear their stories.

See who is moving up the ladder from CDO to CEO.
All this information – and more – is included in our monthly CDO Jobs Update blog posts. CDO Club members gain access to these Updates, all the way back to Q4 2014.
Here are links to our previous CDO JOBS Updates:
---
NOTE: You will need to be a registered CDO Club member to view this post, with at minimum SILVER, GOLD, or PLATINUM status.
.....
Register for the IBM CDO/CTO Summit NYC on Tues June 20! https://nyc.cdosummit.com/

Want to know what to expect at CDO Summit events?
Watch this quick video to find out:
The CDO Summit is the "must-attend" digital event of the year. Our CDO Summits consistently receive stellar endorsements from hundreds of speakers and attendees alike: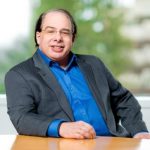 "I was absolutely delighted to be one of the speakers at the IBM CDO/CTO summit in Boston. Thought leadership comes from saying what we think outside of our own spaces and inviting the thoughts of others who may disagree. Great respect to Inderpal Bhandari and David Mathison and so many others for creating this wonderful holding environment for fresh thinking and perspective. Kudos for all of the effort it took to make this happen!
Anthony Scriffignano
SVP, Chief Data Scientist
Dun & Bradstreet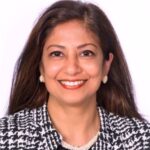 "Great IBM CDO/CTO Summit in Boston! Inspiring discussions on AI, data fabric, ethics and privacy. I loved being a speaker! Congratulations Dave Mathison and team for an outstanding event and thanks for the opportunity to participate"
Anjali Gupta Reddi
Chief Data Officer
Dow Jones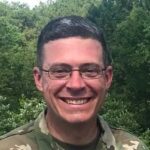 "David, I can't say thank you enough for inviting me to speak at the IBM CDO/CTO Summit. That was an incredible experience and such a great opportunity to grow my network. I also appreciated your advice on leading organizations, seeking seats on boards, and more. I hope we can stay in touch as I grow as a data professional. I would greatly value your continued mentorship!"
Colonel Paul Evangelista
Chief Data Officer
US Military Academy at West Point
More Endorsements
< More News